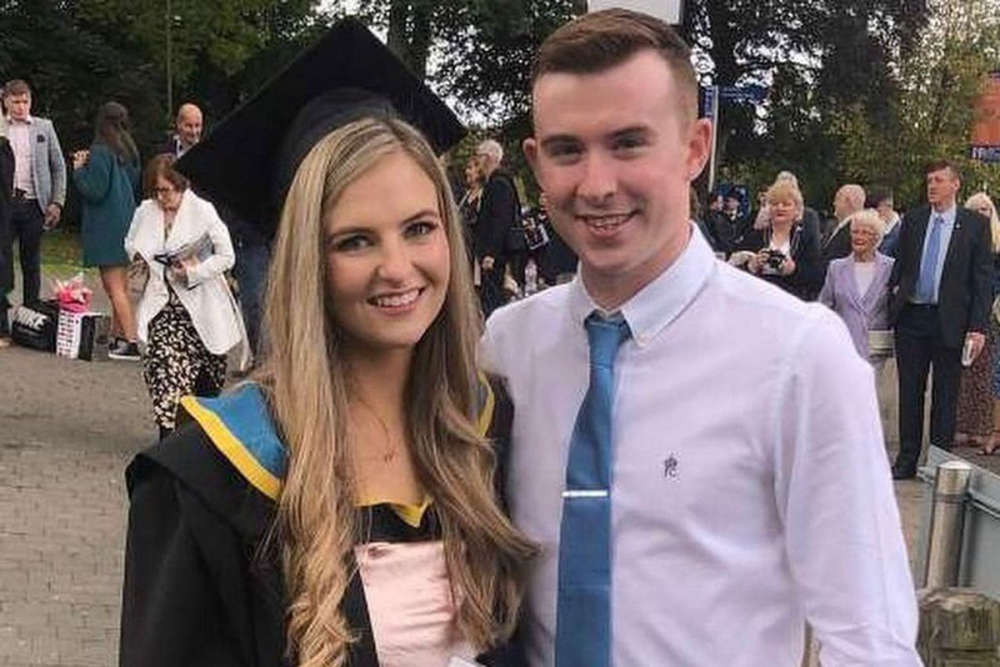 The 23-year-old was killed will out for a run along the banks of the canal in Tullamore, this day last year. 
Ashling Murphy is being remembered as a beautiful, talented and exceptional young lady.
Today marks the first anniversary of the Offaly school teacher's death.
The 23-year-old was killed will out for a run along the banks of the canal in Tullamore, this day last year.
Local Councillor Declan Harvey says the local community is still grieving:
Ashling will be remembered at an anniversary mass this evening, which is taking place in St. Brigid's Chruch, Mountbolus at 7 o'clock.
The traditional Irish music group that Ashling played with since she was a child will perform at the mass.
The Ashling Murphy Memorial Fund, has been set up by her family with the help of a committee to help establish arts and cultural activities in her memory, to create educational, sport and musical scholarships and to promote the Irish language.
They say she will be forever 23, and will never be forgotten, as her tragic loss touched the hearts of many.
Durrow National School, where Ms. Murphy was a teacher, have described her as their 'Shining Light' forever.
The staff and pupils are holding a special mass in her memory to mark the first anniversary of her death.
They say she was an amazing young lady who left a strong legacy behind her and has already inspired many young people.
Photos of Ashling, flowers and painted stones decorate the memorial which was erected in memory of the 23-year-old Offaly school-teacher, on the banks of the canal in Tullamore.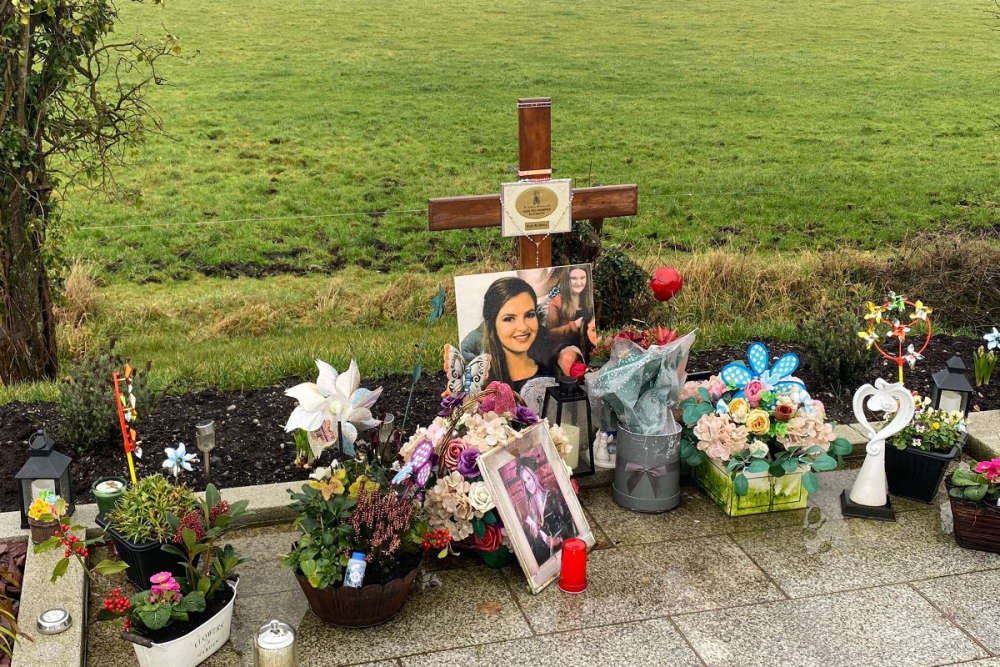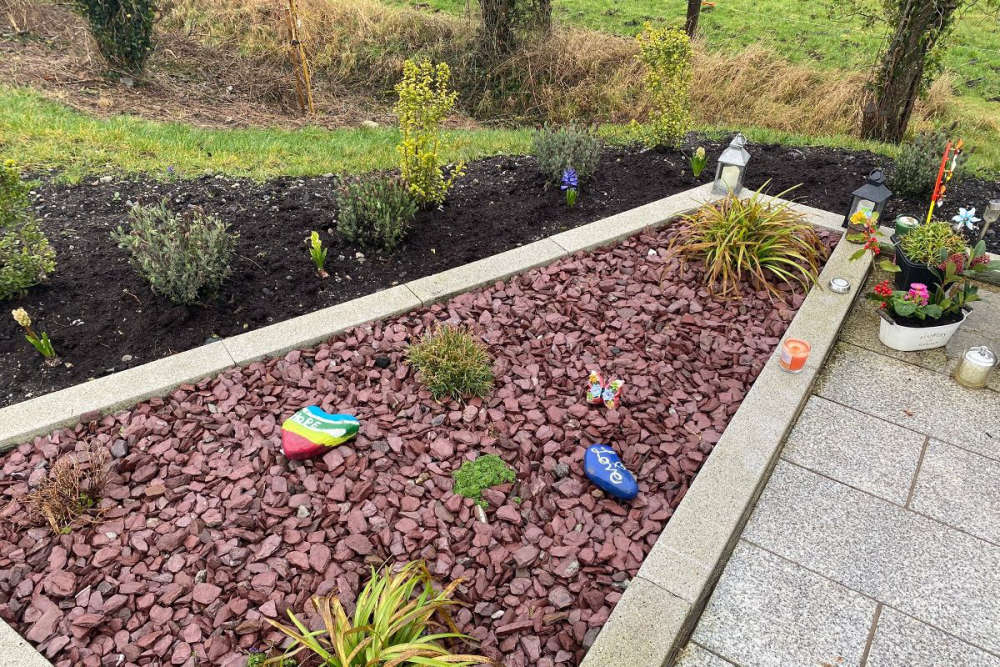 Her boyfriend Ryan posted a heartfelt message on social media on the eve of his soulmates' anniversary: "Time can move at a pace which can be impossible to comprehend but one thing for sure is no matter how fast time may pass, there isn't a single second that goes by where my heart doesn't ache for you There's a saying that goes..."You don't know what you have until you loose it"…but the reality is, we both knew exactly what we had, exactly what we wanted, it's just we never thought we'd loose it.. You are the one who has made me the person I am today, the only reason I get out of bed every morning, the only reason I got through graduation, the only reason I've continued on and started my working career. Everything I have done and everything that I do is completely for you I Love and miss you so much Ash. Forever my soulmate "
Tom Finnerty from Tullamore Men's Shed helped build a memorial that now sits along the canal were Ashling was attacked: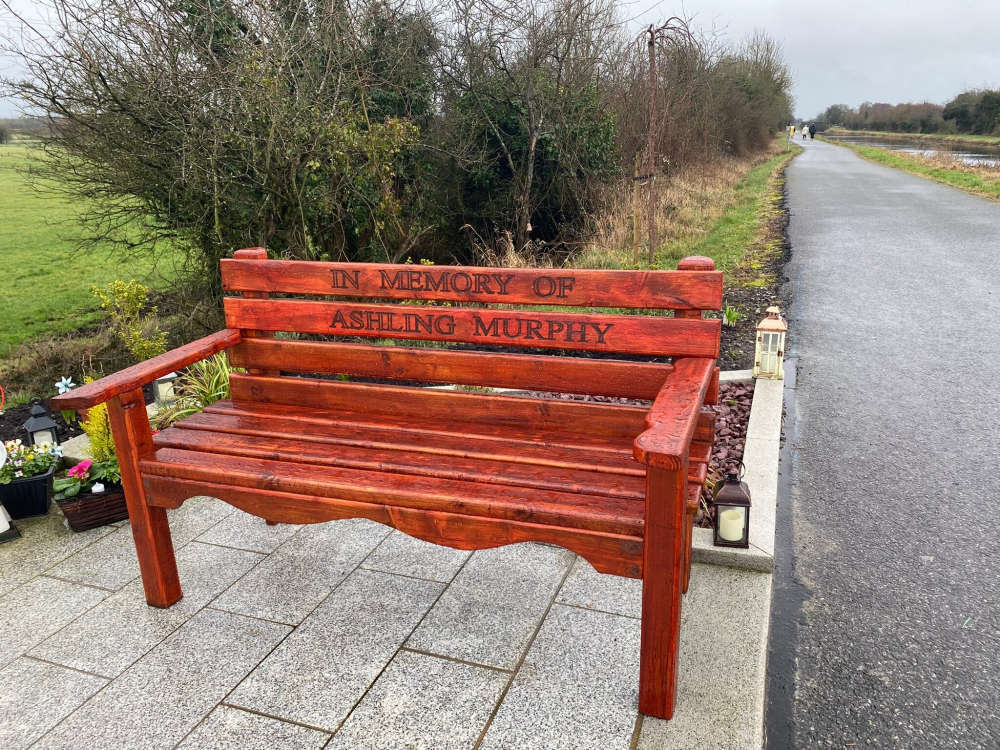 Tom says its important to reflect on what happened and to appreciate life as it is:
Midlands 103's Sinéad Hubble has some of the tributes had have been paid to the Blueball woman:
Senator Fiona O Loughlin says "today we remember the life and legacy of Ashling Murphy. It is hard to believe that a year has passed since her tragic passing. My thoughts and prayers are with her family and friends at this very difficult time.This is a case that rocked many of us to our cores and continues to have an impact. Her legacy must be one of change and action. RIP."
Mary Immaculate College Students Union say their thoughts are with her family, friends, and colleagues today.
They are asking people to contribute to the Ashling Murphy Memorial Fund which has been set up for the further enhancement, development, and advancements of The Traditional Irish Arts, Culture, and Heritage for young people.