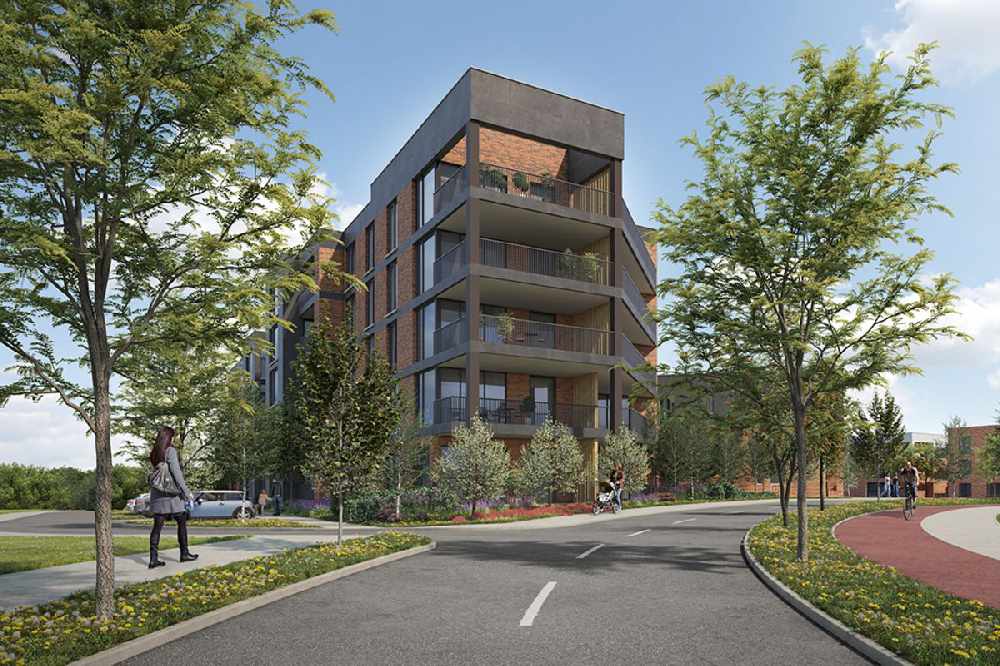 Design image
It'll include accommodation for 283 students.
Construction of a multi million euro strategic housing development in the midlands could begin this autumn.
Longford developer Mark Cunningham has lodged a planning application for accommodation for 283 students, along with 62 houses and 60 apartments at Lissywollen, Athlone.
He's hoping, if given the go ahead by An Bord Pleanála, the project be completed by the start of the student year in 2024.
The former AIT student says it's been a long road to get to this point: