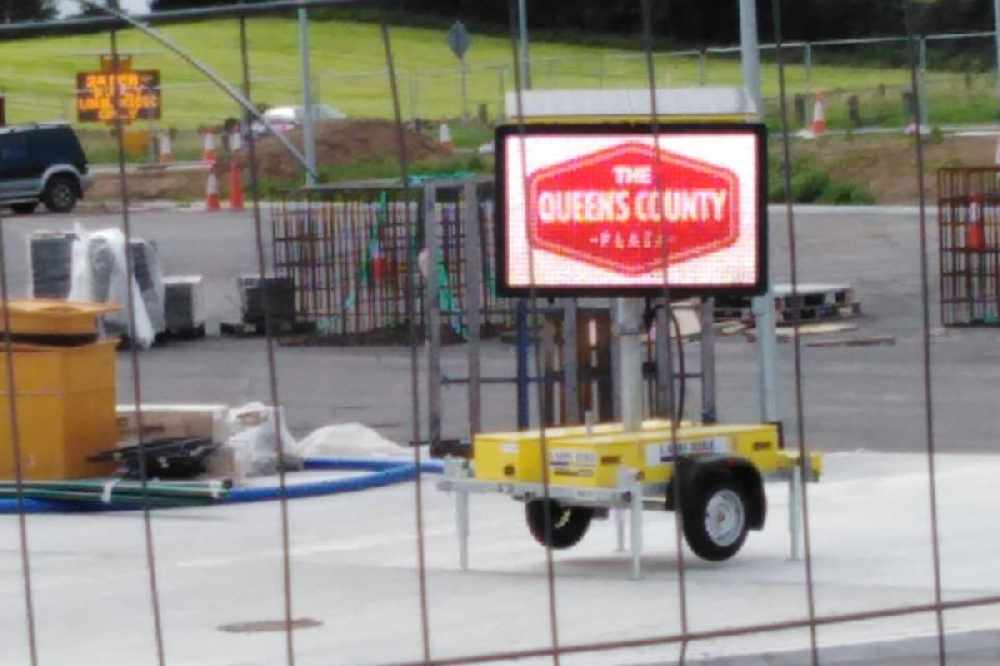 Photo credit: Facebook/Eggy Holohan
A competition was recently held to come up with a name.
The name of the new motorway plaza in Laois is being hotly debated.
Photos have emerged online of signs reading 'The Queen's County Plaza' at the plaza at Junction 17 Portlaoise on the M7.
A public competition was held in recent weeks, to help come up with ideas for the name of the new €10 million development.
The photos of these signs have not been well-received online, saying the connotations to the Queen are an insult.
Speaking on the Midlands Today Show on June 29th, owner and MD of Supermac's Pat McDonagh said 'Portlaoise Plaza' was the most popular choice among those who took part in the competition: