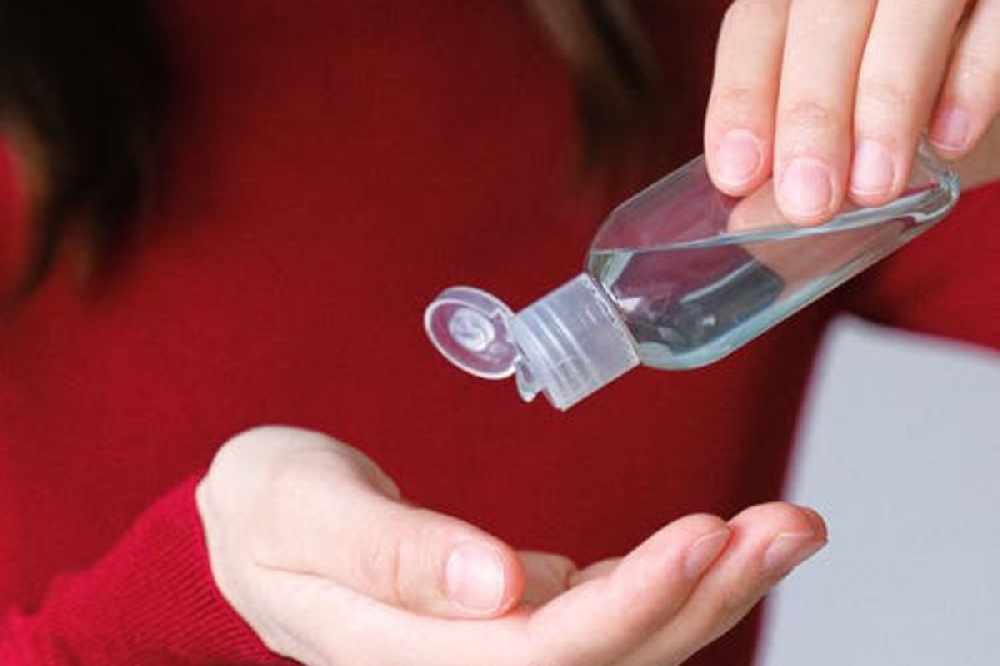 National News September 14th 2020.
Figures:
There have been no new deaths reported to the Health Protection Surveillance Centre today.
There has been a total of 1,784 COVID-19 related deaths in Ireland.
As of midnight Sunday 13th September, the HPSC has been notified of 208 confirmed cases of COVID-19.
There is now a total of 31,192* confirmed cases of COVID-19 in Ireland. Of the cases notified today;
98 are men / 110 are women
62% are under 45 years of age
33% are confirmed to be associated with outbreaks or are close contacts of a confirmed case
18 cases have been identified as community transmission
108 in Dublin, 18 in Louth, 12 in Donegal, 10 in Meath, 9 in Kildare, 8 in Waterford, 7 in Cork, 6 in Limerick, 6 in Wexford and the remaining 24 cases are located in Carlow, Cavan, Clare, Galway, Kilkenny, Laois, Longford, Mayo, Roscommon, Tipperary, Westmeath and Wicklow.
The HSE is working to identify any contacts the patients may have had to provide them with information and advice to prevent further spread.
Self-isolation:
The self-isolation period for people with Covid-19 has reduced from 14 days to 10.
Guidance from the Health Protection Surveillance Centre says the full two weeks would be necessary if symptoms are still present.
For those who have been identified as a close contact of a confirmed case the quarantine period remains 14 days.
Fines:
Low level fines for breaching COVID rules will be a part of the government's new roadmap when it's published tomorrow.
The plan will outline five levels of restrictions that can be introduced at a local and regional level to suppress outbreaks of the Coronavirus.
It's also likely to see the return of spectator sport and a new traffic light system for international travel.
Tánaiste Leo Varadkar has said a new oversight group will also review the advice from the National Public Health Emergency Team in future:
Dublin:
Stricter restrictions for Dublin are expected to form part of the governments new medium term Covid-19 plan.
It follows a recent surge in coronavirus cases in the capital -156 of the 255 reported yesterday were in Dublin.
The 'Living with Covid' strategy is to be finalised when senior members of government meet today, ahead of its publication tomorrow.
There'll be five levels of restrictions - one being the least severe and five being similar to lockdown.
Sinn Fein's health spokesperson, David Cullinan, says it can't confuse people:
Leaving Cert:
Leaving Cert students will be able to review how their grades were worked out by their teachers today.
Details will be available on the Student Portal, which opens later this morning.
Students will be able to get the subject percentage marks they were awarded by the Calculated Grades process through the Portal which opens at 9 o'clock this morning.
They will also be able to access the estimated percentage marks provided by their schools.
Leaving Cert pupils may want to access and think about this data if they're considering an appeal of their Calculated Grade.
Those who are unhappy with the marks they receive in one or more subjects will have the opportunity to make an appeal.
The appeals process will also open at 9am and students can access it through the Calculated Grades Student Portal - they'll have until 5pm on Wednesday to submit an appeal.
Restrictions:
The Cabinet sub-committee on Covid-19 will meet later to finalise the government's new 'Living with Covid' plan.
The new strategy is due to be published tomorrow, and will set out five levels of restrictions for the next six to nine months.
It's understood Dublin could face higher levels of restriction under the plan, due to the levels of the virus in the capital.
255 new cases were confirmed yesterday, 156 of those in Dublin, with one more death.
Covid-19 Lead at the Irish College of General Practitioners, Dr. Nuala O'Connor, says the new measures could be with us for a very long time:

Pubs:
The Licensed Vintners Association says the 'contradictory' messaging coming from Government is causing major anxiety among publicans.
It was decided last Tuesday that non-food pubs would be allowed re-open from the 21st of September.
However the group fears Dublin pubs may be excluded from that, as the number of cases in the capital has surged in recent weeks.
LVA Chief Executive Donal O'Keeffe says they need a clear explanation:
Local figures:
255 new cases of coronavirus have been confirmed in the Republic - 156 of them are in Dublin.
One more person with Covid 19 has died, bringing the death toll to 1,784.
There are 22 in Waterford,13 in Donegal, 11 in Wicklow, 9 in Limerick, 8 in Kildare, 5 in Clare and the remaining 31 cases are in Carlow, Cork, Galway, Kerry, Laois, Longford, Louth, Mayo, Meath, Offaly, Tipperary, Westmeath and Wexford.
The remaining 31 cases are in thirteen other counties.
The National Public Health Emergency Team says 68 per cent of today's cases are under the age of 45.