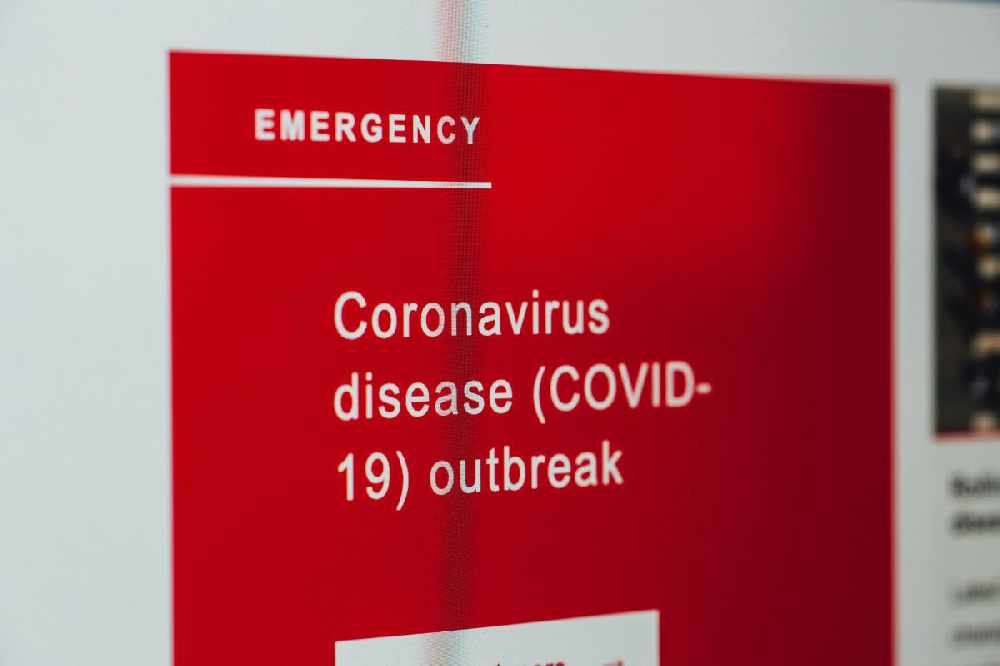 National news on Tuesday October 27th.
Latest figures:
The Health Protection Surveillance Centre has today been notified of 5 additional deaths related to COVID-19.
There has been a total of 1,890 COVID-19 related deaths in Ireland.
As of midnight Monday 26th October the HPSC has been notified of 720 confirmed cases of COVID-19. There is now a total of 58,767* confirmed cases of COVID-19 in Ireland.
Of the cases notified today;
348 are men / 371 are women

65% are under 45 years of age

The median age is 32 years old

228 in Dublin, 130 in Cork, 47 in Galway, 31 in Meath, 27 in Limerick and the
remaining 257 cases are spread across another 20 counties.
As of 2pm today 341 COVID-19 patients are hospitalised, of which 38 are in ICU. 29 additional hospitalisations in the past 24 hours.
The COVID-19 Dashboard provides up-to-date information on the key indicators of COVID-19 in the community.
*Validation of data at the HPSC has resulted in the denotification of 20 confirmed cases. The figure of 58,767 confirmed cases reflects this.
Today's cases, 14-day incidence rate per 100,000 population and new cases in last 14 days (as of midnight 26 October 2020) (incidence rate based on Census 2016 county population)
County

Today's cases

(to midnight 26OCT2020)

14-Day incidence rate per 100,000 population

(13OCT2020 to 26OCT2020)

New Cases during last 14 days

(13OCT2020 to 26OCT2020)

IRELAND

720

307.6

14,648

Cavan

18

962.2

733

Meath

31

662.9

1,293

Sligo

6

439.5

288

Westmeath

13

438.2

389

Galway

47

385.6

995

Monaghan

13

364.9

224

Cork

130

336.5

1,827

Donegal

7

319.1

508

Louth

17

311.1

401

Carlow

11

309.1

176

Limerick

27

301.2

587

Kildare

22

299.8

667

Longford

6

291.1

119

Kerry

21

280.3

414

Wexford

13

269.2

403

Mayo

23

265.1

346

Roscommon

<5

264.9

171

Dublin

228

260.0

3,503

Laois

11

251.5

213

Clare

13

250.8

298

Waterford

20

226.4

263

Offaly

13

223.2

174

Leitrim

<5

206.0

66

Kilkenny

12

175.3

174

Wicklow

9

142.5

203

Tipperary

6

133.5

213
Hospitals- National:
349 people with Covid-19 were being treated at Irish hospitals last night.
There were 30 patients with the disease in Cork University Hospital, 27 in Cavan and a further 26 in Tallaght.
Yesterday saw the highest number of people with the virus in wards since March.
According to HSE figures, there were 38 people with Covid-19 in ICUs.
Anti-body:
New research shows Covid-19 antibodies decline rapidly once people recover from the virus.
They're used by the body's immune system to provide protection against infections.
Scientists from Imperial College in London screened 365-thousand individuals between June and September.
They found the number with antibodies had fallen by a quarter since the summer.
Education:
14-thousand training places are being opened up in third-level courses to help people get back to work after the economic shock of the pandemic.
The 30 million euro scheme includes over two and a half thousand places on postgraduate courses, all of them free or discounted.
Higher education Minister Simon Harris says with things so uncertain, he believes people may be happier to take up part-time courses.
Staines:
The chief medical officer says too many people are testing positive for Covid-19, and then failing to isolate themselves.
Dr Tony Holohan's comments followed the confirmation of 939 more cases of the virus in the Republic yesterday, and three more deaths.
There were 262 cases in Dublin, 96 in Cork and 61 in Meath - which is now second only to Co Cavan for its ratio of cases to population in the last fortnight.
Professor Anthony Staines of DCU outlines where these outbreaks are coming from:
Flying:
Ireland's formerly world-beating aviation industry "will not exist" unless rapid testing at airports gets large numbers of people back flying.
That's what the Irish Aviation Authority will tell TDs and senators at a hearing on the state of the industry later.
Air traffic in Ireland last month was down nearly two thirds on last year -- 'consistently below' the amount of traffic across Europe.
Labour Party Transport spokesman Duncan Smith says it seems like the Minister for Transport isn't interested.
Survey:
The 7th annual Healthy Ireland survey is being launched today.
7,400 random people over the age of 15 will be invited to take part, where they'll be asked about their health habits.
That will consist of asking for views and behaviours around smoking, alcohol, dieting or nutrition and how they engage with the health service.
Minister of State for Public Health and Well Being Frank Feighan says it'll be slightly different due to the pandemic: