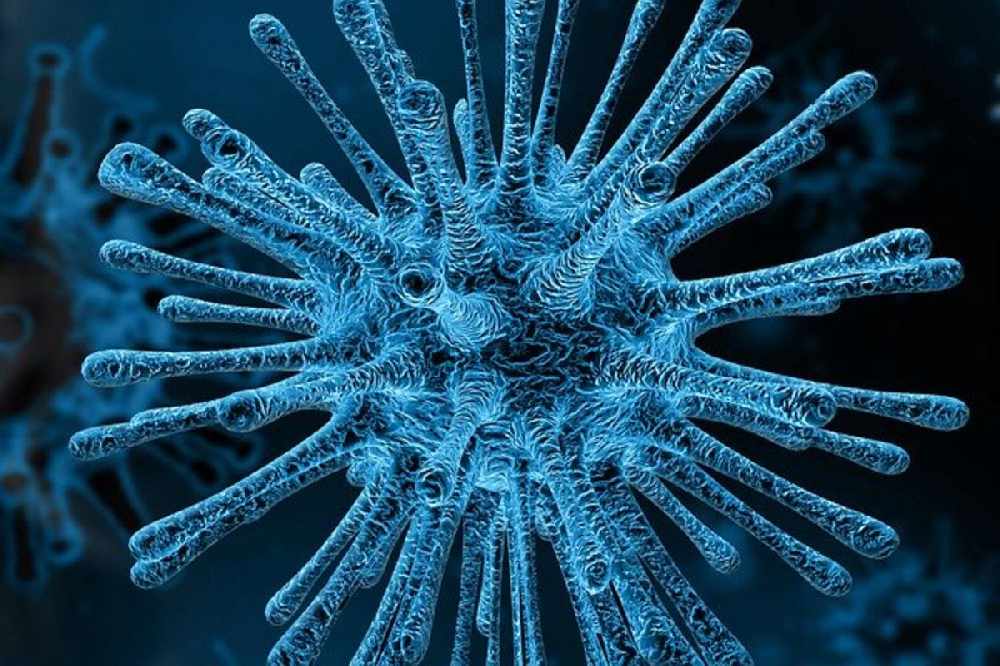 Latest updates for Monday 10th August 2020.
Latest figures:
There have been no new deaths reported to the Health Protection Surveillance Centre today.
There has now been a total of 1,772 COVID-19 related deaths in Ireland.
As of midnight Sunday 9th August, the HPSC has been notified of 57 confirmed cases of COVID-19. There is now a total of 26,768* confirmed cases of COVID-19 in Ireland.
Of the cases notified today;
29 are men / 28 are women

70% are under 45 years of age

31 are confirmed to be associated with outbreaks or are close contacts of a confirmed case

8 cases have been identified as community transmission

19 cases are located in Kildare, 11 in Dublin, 10 in Offaly, 7 in Limerick, and the rest of the cases are in Clare, Cork, Galway, Kerry and Wicklow
The HSE is working to identify any contacts the patients may have had to provide them with information and advice to prevent further spread.
The COVID-19 Dashboard provides up-to-date information on the key indicators of COVID-19 in the community.
Dr Ronan Glynn, Acting Chief Medical Officer, Department of Health, said; "People in Ireland coming together to support one another against COVID-19 has been the cornerstone of the national effort to date. While people in Kildare, Laois and Offaly are being asked to reduce their movements and social interactions, and some businesses are being asked to curtail their services, it is important that we remember that everyone across the country has a role to play in minimising the spread of this disease in our communities."
Rachel Kenna, Chief Nursing Officer, Department of Health, said, "From today, you are asked to wear face coverings in a variety of indoor commercial settings such as shops, supermarkets, libraries, museums, cinemas and theatres. Remember to clean your hands before you put on your face covering, and hold it by the ear loops. Ensure it sits snugly over your nose and mouth. When you remove it, place it in a Ziploc bag and then when you get home, put it in a 60 degree wash. Try to avoid touching the front of your face covering when wearing it."
"Every small, daily action we take, such as wearing a face covering in the shop, is an act of solidarity with healthcare workers who have been at the frontline of this public health crisis since its outset."
Dr Siobhán Ní Bhriain, Consultant Psychiatrist and Integrated Care Lead, HSE, said, "It is important to remember that all the safe behaviours we are asked to adopt are designed to protect the most vulnerable groups in society from catching this very dangerous disease. COVID-19 is still circulating in our communities, and by avoiding crowded places, keeping our social contacts to a minimum and socially distancing from one another, we are helping to break chains of transmission that could lead to an older person or a vulnerable person catching this infection."
*Validation of data at the HPSC led to the denotification of one confirmed case. The figure of 28,768.
CSO:
Retailers are reporting high levels of compliance with mask-wearing, on the first day of their mandatory use in shops.
All customers must wear a facial covering when visiting indoor retail settings like shopping centres, hairdressers and libraries.
Those who don't comply face a 2,500 euro fine, or up to six months in prison, but children under 13, and people with disabilities are exempt.
Head of the ESRI's behavioural research unit, Pete Lunn, says clear messaging on the use of face masks must continue:
HSE App:
The developers behind the HSE's Covid Tracker mobile app pushed out an update late last night to deal with a glitch that was rapidly draining the battery on some people's phones.
It's not clear how many people have been affected – but the HSE says more than one out of every ten Android users has taken it off their phones.
This problem emerged over the weekend when some people noticed their phone batteries had been draining rapidly and getting hot in some cases.
Some social media users posted screenshots of the power management screen – showing the Covid Tracker App -- and the Google Play Services it relies on for recording contracts using Bluetooth radio signals -- were sucking up power.
The system's used by many countries' contact tracing apps – but Technology journalist Jess Kelly says the problem's only happening here.
1.56 million people have installed the app – 780-thousand of them onto Android phones.
Although the problem isn't hitting all such devices, the HSE now says 86,000 users have deleted the app and not put it back on their phones.
It's now urging those who've taken the app off their phones to download it again.
It's also apologising to people who had phone trouble over the weekend.
Economy:
The impact of the Covid 19 pandemic on the economy will be a lot worse than the new government expected.
That's the view of the Tanaiste, who says he had expected a strong recovery next year.
However, Leo Varadkar says that's now unlikely:
Financial support:
There are calls for the government to provide extra financial support to businesses in Kildare, Laois and Offaly.
The three counties are under lockdown for the next two weeks following a spike in coronavirus cases.
Gyms, cinemas and theatres are closed - as are pubs and restaurants unless they offer a take-away service.
Sinn Fein TD for Kildare North, Reada Cronin, says local businesses are in desperate need of financial help:
Northern Ireland:
It's now compulsory to wear a face covering in shops and other enclosed public spaces in Northern Ireland.
There are exemptions for children aged under 13 and those with an illness or impairment.
Some pubs had been due to reopen indoors today but that's been put back following a rise in the coronavirus reproduction rate, or R number.
App:
86,000 people have deleted the Covid Tracker App from their phones because of concerns it is draining their battery.
Google says its working on a fix for the issue which affects Android phones.
One in 10 users deleted the App because of the issue.
Technology correspondent Jess Kelly says the problem arose during an update:
Face coverings:
It's now mandatory to wear a face mask in shops and shopping centres.
New laws coming in today mean anyone who doesn't could face a fine of 2,500 euro or up to six months in prison.
The rules don't apply to children under 13 or someone with a disability or physical or mental illness.
Retail Ireland director Arnold Dillon expects most people to comply - and that any disputes will be rare:
Grants:
Applications will open today for the Restart Grant Plus Scheme which gives financial aid to businesses to help them to reopen after Covid-19.
Medium sized companies are now eligible for the scheme - meaning businesses with up to 250 employees can apply - where before it was less than 50.
Companies that received a grant under the first scheme can reapply to receive additional funding - with grants of up to 25 thousand euro now available.
Australia:
Australia has suffered a record high number of daily coronavirus deaths.
The state of Victoria alone has reported 19 fatalities - already more than any other day in the whole country.
But officials in the state - which includes Melbourne - have also revealed 322 new cases - the lowest daily number since July the 29th.
Flights:
An Irish MEPs reminding people who've booked flights but can't take them because of Covid-19, they can transfer their vouchers to someone else.
Sean Kelly says EU consumer law's very strong on protecting passengers' rights.
He says if you don't use your ticket within one year, you're entitled to a full cash refund but you can give the voucher to someone else:
Community transmission:
The low rate of community spread in recent Covid-19 case numbers is a positive step according to a GP.
68 new cases of the virus and no new deaths were reported yesterday but just two cases are linked to community transmission.
82 percent of those new figures are aged under 45, and the county with the highest number of new cases is Kildare, with 19.
It's one of three counties that's under a partial lockdown until August 22nd, along with Laois and Offaly.
Dr Ray Walley from the GP Expert Advisory Group says this low rate of community spread shows that NPHET's decision on those counties was well timed:
UK:
The UK has recorded it's highest daily increase in Coronavirus figures since late June, with 1,062 positive tests yesterday.
England accounts for the majority of those, with 988, no new cases were recorded in Northern Ireland.
Scotland accounts for 48 confirmed cases, while Wales reported 26.
Eight more deaths have been added to the total for the whole of the UK, which stands at 46,574.
Local figures:
The daily number of new diagnoses of Covid 19 continues to be high. 68 further cases were confirmed today while there were no new deaths reported.
Again there were large numbers of younger people affected ... with 82% under the age of 45.
Of today's cases 19 were located in Kildare, 17 in Dublin, 15 in Offaly, 12 in Laois and 5 in Donegal.
Statistics measured at midnight on Friday 7th August by the Department of Health show there are 557 confirmed cases in Offaly, 327 in Laois, and 682 in Westmeath.