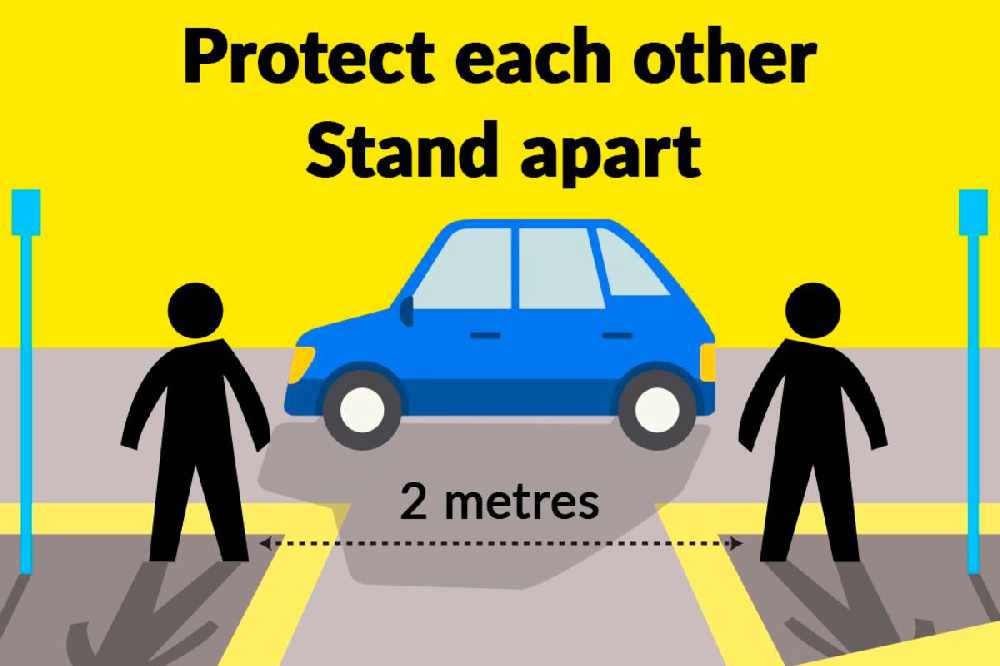 Latest news updates for Monday 11th May 2020.
Latest Figures:
A further 15 deaths have been confirmed here due to Covid-19.
139 additional cases have also been recorded.
The death toll in the Republic now stands at 1,467 while there are 23,135 total confirmed cases.
In the midlands the total number of COVID-19 cases is 1,242:
643 people in Westmeath have tested positive for the illness - up 2
Offaly also only had one new case bringing the total to 351 and Laois had one new case with the total now standing at 248.
The HSE is working to identify any contacts the patients may have had to provide them with information and advice to prevent further spread.
Today's data from the HPSC, as of midnight, Saturday 9th May (22,894 cases), reveals:
57% are female and 43% are male
the median age of confirmed cases is 49 years
2,998 cases (13%) have been hospitalised
Of those hospitalised, 383 cases have been admitted to ICU
6,834 cases are associated with healthcare workers
Dublin has the highest number of cases at 11,175 (49% of all cases) followed by Kildare with 1,331 cases (6%) and then Cork with 1,232 cases (5%)
Of those for whom transmission status is known: community transmission accounts for 61%, close contact accounts for 36%, travel abroad accounts for 3%
Dr. Tony Holohan, Chief Medical Officer, Department of Health, said; "As we approach May 18th, the next date highlighted in the Government's Roadmap, we continue to monitor key parameters associated with COVID-19. These include the number of new cases, numbers admitted to hospital and currently in ICU and the number of deaths.
"While 43% of the population believe the worst of this pandemic is behind us, the virus is still circulating, the risk is still there in our communities. The health service will continue to prepare and respond to the virus, the public are asked to stay the course and keep up the progress we have made."
World figures:
The easing of restrictions in some other countries has led to fears of a second surge.

Wuhan, the Chinese city where the Covid-19 outbreak began, has seen its first reported cases in weeks.

China announced 17 new cases yesterday - the biggest daily rise in almost two weeks.

Schools in Germany have reopened on a phased basis where infection rates have risen to above one.

In France, shops and hair salons are open today while schools for younger children and nurseries are also reopening.

Lockdown measures have also been eased in Denmark, Norway and Belgium.
Working from home:
Fewer than one in five people have reported internet connectivity as an issue for working from home.

Research carried out by NUI Galway and the Western Development Commission also found 83 percent of people want to continue working remotely after the crisis.

No commute and greater flexibility were ranked as the top benefits, while childcare and a suitable workplace were cited as being challenges.

Professor at NUI Galway, Alma McCarthy, says what work people do is much more important than where they do it:
€20,000 PPE Donation Arrives At Laois Hospital https://t.co/Kdc7ReJvnx

— Midlands103 (@Midlands103) May 11, 2020
UK:
A document laying out plans to start easing the lockdown in England says people should wear face coverings in enclosed spaces - including on public transport and in some shops.

The guidelines clarify people can meet up outdoors - as long as they stay two metres apart.

Young children could start returning to nurseries in England from the start of next month while Ministers are also aiming for all primary school pupils to go back for four weeks or so before the summer.

Cultural and sporting events will be able to take place behind closed doors for broadcast from next month.

Earlier First Minister Nicola Sturgeon told people in Scotland to 'try to not get distracted' by messages from other parts of the United Kingdom.

She's insisted the 'stay at home' advice remains, as has her Welsh counterpart Mark Drakeford, despite the UK government's new slogan: 'stay alert'.
Public transport:
The National Bus and Rail Union claims it would be 'preposterous' if the government allowed the public transport system to collapse due to the pandemic.
CIE has written to the Transport Minister to say it's in serious financial trouble after a big drop in passenger numbers.
According to The Irish Times, Bus Éireann, Irish Rail and Dublin Bus could run out of money as early as next month.
Dermot O'Leary, from the NBRU, says the government must step in:
Testing improving:
The head of the National Virus Reference Laboratory says our coronavirus testing system isn't perfect but it's improving.
There are now almost 23,000 confirmed Covid 19 cases here and 1,458 people have lost their lives.
The HSE says it's taking 2.4 days for people to be swabbed and receive their results.
Cillian de Gascun of the National Virus Reference Laboratory says the system is getting better:
Obesity:
Doctors are warning against stigmatising patients with obesity when non-Covid health treatments are re-started.
The Irish Society for Clinical Nutrition and Metabolism has issued the warning, saying they're at higher risk of complications from Covid-19.
It says they need equal access to treatments as the health system begins to tackle backlogs and organise new appointments.
St. Vincent's University Hospital consultant surgeon Helen Heneghan says people with obesity shouldn't be on a lower priority list:
Travel to the UK:
Irish people travelling by plane to the UK won't have to go into a 14-day quarantine when they arrive.
The British Prime Minister has given people from the Republic and France an exemption to the self-isolating rules.
But according to the Irish Independent, the Irish government won't make a return gesture for people arriving by air from the UK.
Under plans to ease restrictions, Boris Johnson is also aiming to reopen primary schools and shops in England by June 1st.
Northern Ireland sets it own rules for restrictions, but the British prime minister says he has the backing of the devolved governments:
But according to the Irish Independent, the Irish government won't make a return gesture for people arriving by air from the UK.
British journalist Vincent McAvinney says that's not surprising:
Return of surgeries:
The HSE says surgeons will now be able to carry out some non-emergency operations that were suspended because of the pandemic.
Twelve more people being treated for Covid-19 have died and 236 more have tested positive.
While there are now 1,238 confirmed cases of the virus in the midlands.
641 in Westmeath - 350 in Offaly - and 247 in Laois.
Cancer and heart surgeries will be the priority for now.
Consultant oncologist John Crown says the pandemic has made the issue of Ireland's lengthy waiting lists far more pressing:
Latest figures:
Just two new cases were confirmed in the midlands yesterday.
Westmeath had just one new case confirmed bringing the total to 641.
Offaly also only jumped by one bringing the total to 350 and Laois had no increase. There are 247 people in the O'Moore county with the illness.
The Department of Health also confirmed 12 more people diagnosed with covid-19 have died.

The pandemic has now claimed 1,458 lives in the Republic -- and nearly 23,000 people have been infected.

The latest data from the National Public Health Emergency Team reveals 236 more people have tested positive for covid-19 here.

22,996 people are now known to have been infected since the outbreak began.

Although figures in the low teens have been reported a number of times in April, today's numbers represent the lowest number of deaths reported in these daily updates since the end of March.

The greatest concentration of cases is in the capital, where over 11-thousand people have tested positive, or 49 per cent of the national total.

Kildare has over 1,300 cases or six5 while Cork has 5% or 1,200.