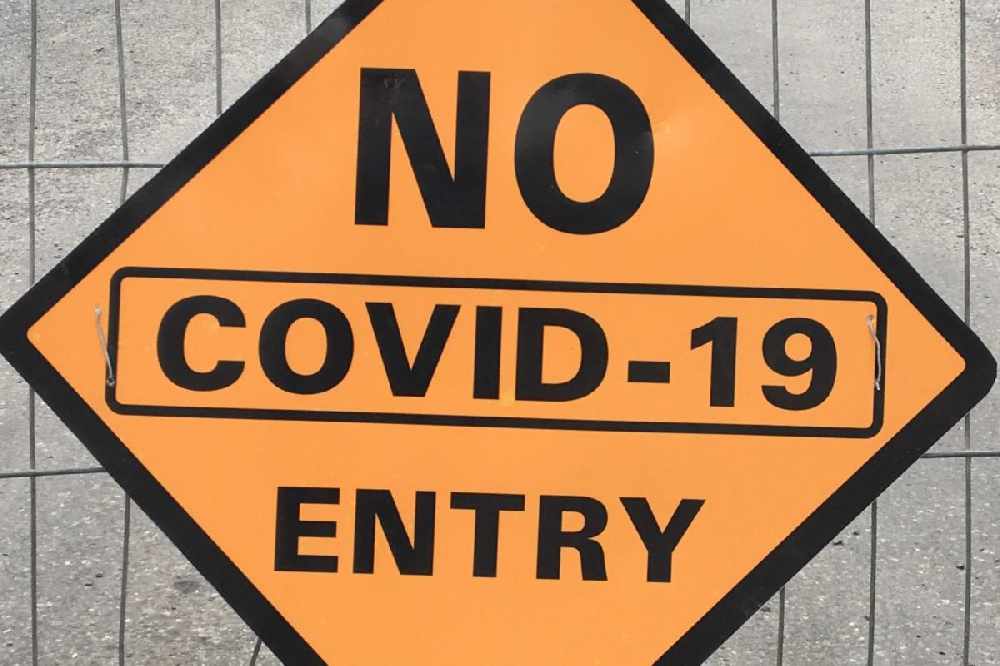 National News: July 13th 2020.
Latest figures:
There have been no new deaths reported to the Health Protection Surveillance Centre (HPSC) today.
There has been a total of 1,746 COVID-19 related deaths in Ireland.
As of midnight Sunday 12th July, the HPSC has been notified of 11 confirmed cases of COVID-19. There is now a total of 25,638* confirmed cases of COVID-19 in Ireland.
The HSE is working to identify any contacts the patients may have had to provide them with information and advice to prevent further spread.
No new cases have been confirmed in the midlands, which leaves the total at 1,427.
676 in Westmeath, 486 in Offaly and 265 in Laois.
Over the past 14 days, the total number of confirmed cases notified to the HPSC is 165. Of which;
Males 41% / Females 59%

Median age is 31 years old; 74% of these cases were under 45 years of age

20 counties reported new cases; Dublin 47%, Kildare 16% & Wicklow 6%

12% of these cases were travel related
Dr. Ronan Glynn, Acting Chief Medical Officer, Department of Health, said; "Our research shows that 38% of the population now believe the worst of the pandemic is ahead of us. This does not have to be the case. Simple measures like hand washing, physical distancing, face coverings in appropriate settings, cough/sneeze etiquette and watching out for symptoms are the crucial elements in suppressing COVID-19."
Rachel Kenna, Chief Nursing Officer, Department of Health, said; "Almost 1.25 million people in Ireland have downloaded the COVID App. That represents 34% of the adult population. This has already served as a support to contact tracers. If you have not done so to date, please download the app."
Dr Siobhan Ni Bhriain, Consultant Psychiatrist and Integrated Care Lead, HSE; "As we see more cases and clusters emerge it is important that anyone experiencing symptoms isolates and contacts their GP. The aim is to find all cases of COVID-19 in Ireland and to isolate and contact trace them. Early reporting of symptoms and prompt testing helps us achieve this."
The COVID-19 Dashboard provides up-to-date information on the key indicators of COVID-19 in the community.
*Validation of data at the HPSC has resulted in the denotification of 1 confirmed case. The figure of 25,638 reflects this.
Immunity:
A study by King's College London suggests immunity to Covid-19 among those who've recovered from it may not last very long.
The research has found antibodies decrease in the three months following infection.
It means some people may be susceptible on a yearly basis - as with the common cold.
Weddings:
Over 12 thousand weddings have been cancelled because of the coronavirus pandemic.
The Irish Daily Mail reports just 244 weddings took place between March and July this year.
Churches are now considering allowing Sunday ceremonies to clear the back log.
The paper also reports some venues are asking non drinking guests to supervise those who are drinking at weddings to ensure social distancing, mainly on the dance floor.
Worldwide:
Florida's reported the largest single-day increase in coronavirus cases in any one state since the beginning of the pandemic.
15,000 more people have tested positive there.
Elsewhere, cases in India have surged by another 28,000 in 24 hours.
South Africa's banned alcohol sales for a second time this year - in the hope it'll ease pressure on hospitals as Covid-19 admissions rise.
Travel:
An infectious diseases expert says any visitor from overseas who doesn't quarantine themselves for two weeks as required should be jailed.
The World Health Organisation's daily case tally set a new record of of over 230-thousand yesterday -- 66-thousand of them in them in the United States alone.
Here, seventeen people tested positive for the virus and no further deaths were reported.
Direct passenger flights from several US cities to Ireland resumed over the weekend.
Professor Sam McConkey of the Royal College of Surgeons says asking tourists at the airport to promise to self-isolate at the airport isn't enough to protect us:
Vaccine:
Almost 3 in 4 people would get the Covid-19 vaccine.
A new Ispsos MRBI survey for the IPHA shows 81 per cent of those surveyed think a vaccine will be found, but 62 per cent think it won't be available 'till next year.
The Irish Pharmaceutical Healthcare Association's Bernard Mallee says most think doctors and nurses should get the jab first:
Workplace:
Virtual hearings by the Workplace Relations Commission that will start this week are being welcomed.
Community Law & Mediation says it comes at a time when the rights of workers are under threat.
It's calling for legal aid to be extended to employment law and equality disputes so people can vindicate their rights.
CEO of Community Law and Mediation, Rose Wall says many problems are cropping up for workers who are being let go:
Masks:
Users of public transport are required by law to wear a face covering on public transport starting today.
People face jail time and fines of up to 2,500 euro if they don't have a reasonable excuse for not wearing one in line with public health advice.
Gardaí say public transport staff will be able to call on them for backup if they tell a passenger they can't get on board.
But Dermot O'Leary, General Secretary of the National Bus and Rail Union, says its members can't be expected to enforce the rules alone.