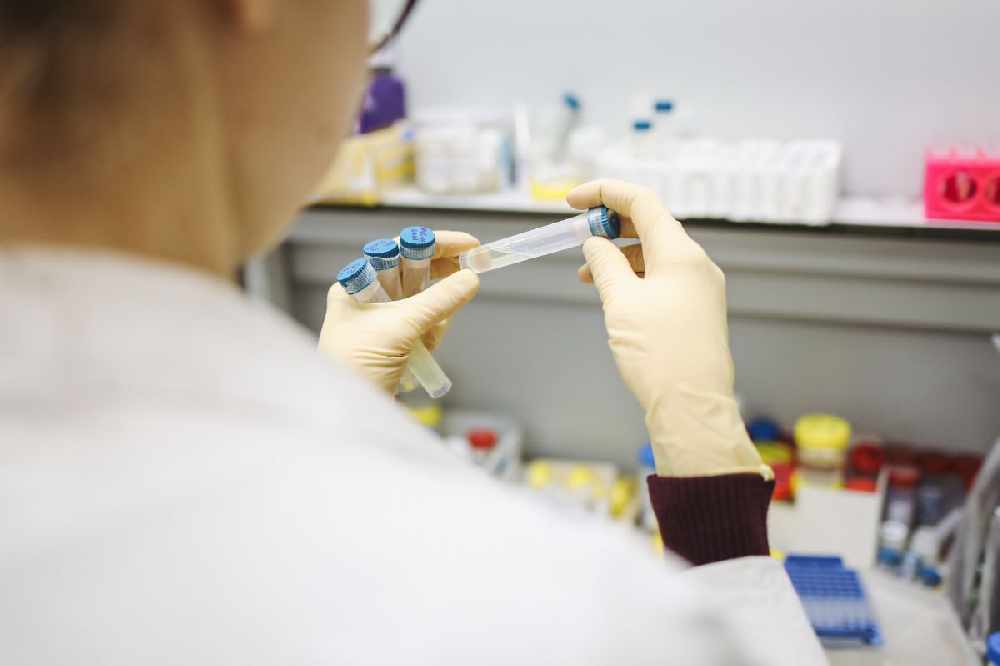 Latest news updates on Thursday 14th May.
Latest Figures:
There's been five new cases of Covid-19 in the Midlands, meaning the combined figure for the region is 1,259.
Three new confirmed cases in Westmeath, bringing the total there to 648.
A further two cases in Offaly, where the total stands at 362.
The Health Protection Surveillance Centre has today been informed that a total of 10 people with COVID-19 have died.
There have now been a total 1,506* COVID-19 related deaths in Ireland.
As of 11am Thursday 14 May the HPSC has been notified of 426** confirmed cases of COVID-19. There is now a total of 23,827 confirmed cases of COVID-19 in Ireland.
The HSE is working to identify any contacts the patients may have had to provide them with information and advice to prevent further spread.
Today's data from the HPSC, as of midnight, Tuesday 12 May (23,259 cases), reveals:
57% are female and 42% are male the median age of confirmed cases is 48 years
3,053 cases (13%) have been hospitalised of those hospitalised, 387 cases have been admitted to ICU
7,123 cases are associated with healthcare workers
Dublin has the highest number of cases at 11,308 (49% of all cases) followed by Kildare with 1,348 cases (6%) and then Cork with 1,249 cases (5%) of those for whom transmission status is known: community transmission accounts for 60%, close contact accounts for 37%, travel abroad accounts for 3%
Professor Philip Nolan, Chair of the NPHET Irish Epidemiological Modelling Advisory Group, said:
"All indicators of the spread of COVID-19 are decreasing, including the average number of cases per day, number of people in hospital and ICU, admissions to ICU and number of reported deaths per day.
"This is reinforced by our estimate reproduction number which is currently stable between 0.4 and 0.6. We will be monitoring this figure and the overall number of infections in the population very closely over the coming weeks."
For the second day in succession, there's been no change recorded in Laois, the total number with the illness there is 249.
Global figures:
The global death toll from Covid-19 is fast approaching 300,000, while close to 4.4 million people have been infected with the virus.

Testing is being ramped-up again in China and Hong Kong, following fresh local outbreaks this week.

The global death toll now stands at over 298,000 and is expected to reach 300,000 tomorrow.

The US has over 84,000 fatalities, followed by the UK with 33,600, after a further 428 patients died.

Russia, with the world's second highest number of cases, has recorded 9,900 new cases, the first time in 12 days the figure was below 10,000.

Hong Kong is testing 860 people living in two apartment blocks, after a couple and their grandaughter, who doesn't live with them, emerged as a new cluster.

They're the first locally transmitted cases in 20 days.

China is ramping up testing over fears of a resurgence in local cases too, with provinces in the northeast reporting new cases.

Japan has today lifted its state of emergency, except Toyko, Osaka and 6 urban areas, because the Prime Minister says containment efforts are working.

Here, 1,497 people have died, with 23,400 cases.
Labour:
The Labour leader has decribed letters showing tension between the HSE and National Public Health Emergency Team as "explosive".

The CEO of the Executive was disappointed that decisions surrounding testing were announced publicly rather than to the HSE.

The target of 100,000 tests per week was announced by the Chief Medical Officer in mid-April - but these letters show the HSE didn't sign off on the plan.

On April 19th, the HSE CEO Paul Reid wrote to the Department of Health saying "he's at a loss" that it wasn't agreed between the organisations.

He continued to say there need to be better communication between the NPHET group and the HSE to protect public health

Health Minister Simon Harris hit back saying the HSE has representation on the NPHET board.

The Government has repeatedly said over the past couple of weeks that there have been no rifts on the Covid-19 decision making boards.
Testing turnaround:
The HSE is hoping turnaround times for a Covid test will be three days from Monday.
The Health Executive says it's been working to update its technology to automate results.
CEO of the HSE, Paul Reid, says it will take three days from reporting symptoms to getting a result.
Poorer countries:
Oxfam want any Covid-19 vaccination research to be made freely accessible online, to help poorer countries.
The charity say innoculating the poorest half of the global population would cost less than the 10 largest pharmaceutical companies' profits over four months.
They don't believe the most vulnerable to the disease should be denied a vaccine due to cost.
Jim Clarken, CEO of Oxfam Ireland says it should be available to everybody:
UK:
In the UK, the first testing kit which looks for antibodies for coronavirus in blood samples, has been approved by Public Health England.
It could be the key to easing lockdown restrictions, as it shows whether someone's had Covid-19.
The body says it's proven to be 100 per cent accurate, and it's a "very positive development".
Finance survey:
Irish people are the second most concerned about their financial situation in Europe.
According to a survey by digital bank N26, 42 per cent rated money as their main worry.
Only Greece was worse, at 56 per cent.
The research was aimed at assessing people's feelings towards their finances during the Covid-19 pandemic.
US:
Donald Trump has appeared to openly criticise advice given by his top medical adviser over reopening schools and the economy too quickly.
Dr Anthony Fauci told senators it could lead to serious consequences, needless suffering and death.
The American president has told reporters his comments were inappropriate:
Global:
Almost 300,000 people around the world have now died of Covid-19.
A total of 4.3 million people have been infected with the virus.
Nearly a third of them are in the US, where there are also 84,000 deaths.
The World Health Organisation's director-general, Tedros Ghebreyesus, is concerned about the number of cases in prisons:
Testing roadmap:
The HSE will later unveil a new roadmap on how it'll carry out Covid-19 testing and contact tracing over the coming months.
It will also include details of the work carried out up to this point and provide an update on sampling and turnaround times.
It comes as a leading expert says the focus must be on cutting the tracing time - it currently takes an average of four days.
Professor Sam McConkey from the RCSI says completing it in under 48 hours would see a quick return to normal life:
Immunity:
There isn't enough international evidence to suggest a person who get's Covid-19 then becomes immune, according to the Deputy Chief Medical Officer.
Yesterday a HIQA report found antibodies develop soon after infection.
But Dr. Ronan Glynn says that's not necessarily positive evidence just yet:
Statement on Cancellation of Temporary Childcare Scheme for Essential Health Workers https://t.co/gmMUujofSL pic.twitter.com/QnHr5LwtWr

— Department of Children and Youth Affairs (@DCYAPress) May 13, 2020
Childcare scheme scrapped:
The childcare plan for healthcare workers has been scrapped by the Government due to a lack of providers.
The scheme, which was due to be rolled out from Monday would see childminders go into the homes of healthcare staff at a cost of 90 euro a week per family.
However, Minister Katherine Zappone announced last night it would be cancelled - with the Government saying it will look into alternatives surrounding childcare.
Forsa's Bernard Harbour says the solution needs to come quickly:
Early NPHET meeting:
The National Public Health Emergency Team meets this morning, a day earlier than expected, to consider what advice it'll give on easing some Covid-19 restrictions from Monday.
It will also decide their position on people wearing masks in shops and on public transport, before Ministers sign off on the measures tomorrow.
Later this morning, the HSE will set out its plan to improve contact tracing.
Chief Medical Officer, Dr. Tony Holohan says this morning's NPHET meeting is being held early to give Ministers time to consider their advice:
Latest figures:
10 more people with Covid-19 have died, bringing the death toll to 1,497, while there are 23,400 confirmed cases.
Two new confirmed cases in Westmeath, bringing the total there to 645.
A further two cases in Offaly, where the total stands at 360.
There's been no change recorded in Laois, the total number with the illness there is 249.