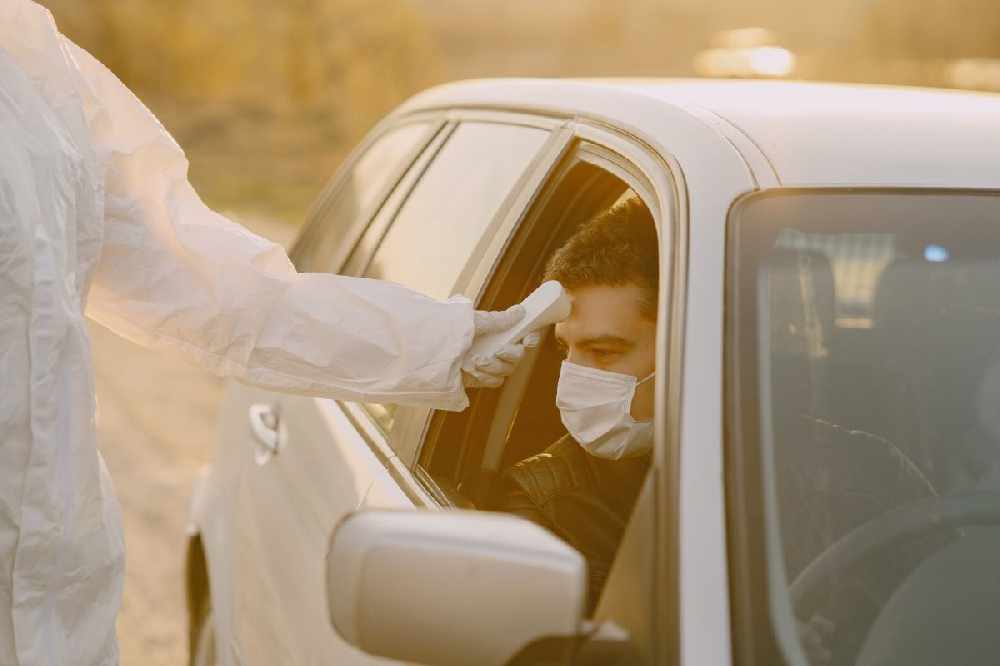 National News on Tuesday November 17th.
Latest Figures:
The Health Protection Surveillance Centre has today been notified of 11 additional deaths related to COVID-19. All deaths reported today occurred in November.
There has been a total of 1,995 COVID-19 related deaths in Ireland.
As of midnight Monday 16th November, the HPSC has been notified of 366 confirmed cases of COVID-19. There is now a total of 68,686* confirmed cases of COVID-19 in Ireland.
Of the cases notified today;
169 are men / 197 are women
61% are under 45 years of age
The median age is 38 years old
84 in Dublin, 44 in Limerick, 34 in Cork, 34 in Donegal, 24 in Roscommon and the remaining 146 cases are spread across 20 other counties.
As of 2pm today 272 COVID-19 patients are hospitalised, of which 34 are in ICU. 14 additional hospitalisations in the past 24 hours.
Dr. Tony Holohan, Chief Medical Officer, Department of Health, said; "I am increasingly concerned that the positive trends we had seen recently have not been maintained.
"The 5-day moving average of daily cases has increased from an average of 350 cases on the 11th November to 424 today.
"We have two weeks to continue in our efforts to drive down community transmission of this disease as much as possible. The lower the incidence the more flexibility the country will have in easing measures."
The COVID-19 Dashboard provides up-to-date information on the key indicators of COVID-19 in the community.
*Validation of data at the HPSC has resulted in the denotification of 36 confirmed cases. The figure of 68,686 confirmed cases reflects this.
Today's cases, 14-day incidence rate per 100,000 population and new cases in last 14 days (as of midnight 16 November 2020) (incidence rate based on Census 2016 county population)
County

Today's cases (to midnight 16NOV2020)

14-Day incidence rate per 100,000 population(03Nov2020 to 16NOV2020)

New Cases during last 14 days

(03Nov2020 to 16NOV2020)

Ireland

366

121.3

5,778

Donegal

34

282.0

449

Limerick

44

241.7

471

Roscommon

24

167.3

108

Waterford

17

162.7

189

Louth

13

160.6

207

Westmeath

12

160.0

142

Offaly

6

143.7

112

Meath

12

128.7

251

Dublin

84

123.8

1,668

Kerry

5

123.2

182

Kilkenny

6

118.9

118

Mayo

8

113.4

148

Clare

<5

111.9

133

Longford

<5

110.1

45

Monaghan

<5

109.1

67

Tipperary

18

109.1

174

Laois

<5

103.9

88

Sligo

<5

91.6

60

Cork

34

85.7

465

Cavan

<5

85.3

65

Galway

15

84.5

218

Leitrim

0

84.3

27

Kildare

8

82.7

184

Carlow

5

82.6

47

Wicklow

5

65.3

93

Wexford

<5

44.7

67
U-turn on outdoor drinking:
The Government has scrapped proposals to fine people for drinking alcohol outside in groups.
They had been considering the idea after footage emerged on social media of large numbers of people having take-away pints outside.
Videos emerged on social media over the weekend of large groups of people gathered outside in both Dublin and Cork socialising and drinking alcohol.
As a result the Health Minister brought a memo to Cabinet this morning to consider fining people who gathered in groups of more than two outside to have a few drinks.
But as word emerged of these proposed fines - there was an angry reaction from the Opposition and publicans with many feeling it was a knee jerk reaction and over the top.
Now it's emerged some Ministers from Fine Gael and the Greens didn't like the idea of the fines and made their views known at this morning's Cabinet meeting.
The proposal has now been withdrawn and it's believe laws already in place could be used instead to break up outdoor gatherings.
The Taoiseach alongside the Health and Justice Ministers will instead meet with the Garda Commissioner to discuss further cooperation in policing covid-19 regulations.
Minister Catherine Martin says the government wants to encourage compliance:
Warnings on funeral and workplace outbreaks:
Outbreaks associated with funerals and workplaces are part of the reason virus suppression has stalled, according to public health officials.
The average number of cases being reported every day over the last five days is now 430, up from 350 less than a week ago.
Funerals and workplaces have resulted in recent outbreaks.
There are currently outbreaks in the construction sector, food processing plants and manufacturing facilities.
University Hospital Limerick, Naas General Hospital and Letterkenny General are currently experiencing outbreaks.
188 Staff within the UL hospital group are absent either because they are covid positive, or a close contact.
While 77 staff members in Naas and 55 in Letterkenny are also absent.
NPHET has urged people attending funerals to remember that just because you know someone doesn't make you or them immune.
It's also warned that time is running out to achieve the target of being below 100 cases per day by the time level 5 restrictions expire.

Scotland:
Parts of Scotland may be moved to the highest level of Covid-19 restrictions later today
First minister Nicola Sturgeon raised concerns about a spike in infections in two areas near Glasgow yesterday.
SNP health spokesperson, Dr Philippa Whitford, explains what the strictest measures would look like:
Incidence rate:
Donegal and Limerick are the only two counties with an estimated 14-day incidence rate more than 200.
Limerick recorded 85 cases of COVID-19 yesterday, with 442 infections identified over the last 2 weeks.
Deputy Chief Medical Officer Dr Ronan Glynn says a number of outbreaks are contributing to the rise in cases there:
College students:
It's been a 'very difficult term' for third level students, according to UCD Student's Union.
Most lectures are being held online on college campus' across the country, with many students studying from home.
These UCD students say first years in particular have a more difficult time, as they haven't had the chance to meet new people:
Mouth wash:
A study has found mouthwash can kill Covid-19 in 30 seconds.
Scientists say it shows "promising signs", however it hasn't been tried on a human.
Researchers at Cardiff University in the UK say over-the-counter mouthwashes have the potential to reduce Covid-19 in saliva.
Tests carried out in a lab have mimicked the conditions of a person's nose and throat.
An ingredient known as CPC shows signs of lowering virus levels, they say.
A clinical trial will next examine how effective mouthwash is in human patients.
Hospital figures:
273 people with Covid-19 are being treated in Irish hospitals this morning.
It's a fall of three patients on yesterday morning's figure.
The numbers on wards has been stable over the past week with 279 patients with the disease in hospitals last Tuesday.
Last night the HSE reported 34 people with Covid-19 in ICU.
Banning take-away pints:
The Government will discuss banning take-away pints when it meets this morning.
It's after large groups of people were filmed drinking on the streets in Dublin and Cork over the weekend.
NPHET has warned the suppression of Covid-19 has stalled and time is running out before December 1st, when the country's due to exit level 5 restrictions.
456 new cases and 5 additional deaths were confirmed last night.
Deputy Chief Medical Officer Ronan Glynn says the the scenes in Dublin and Cork are frustrating: