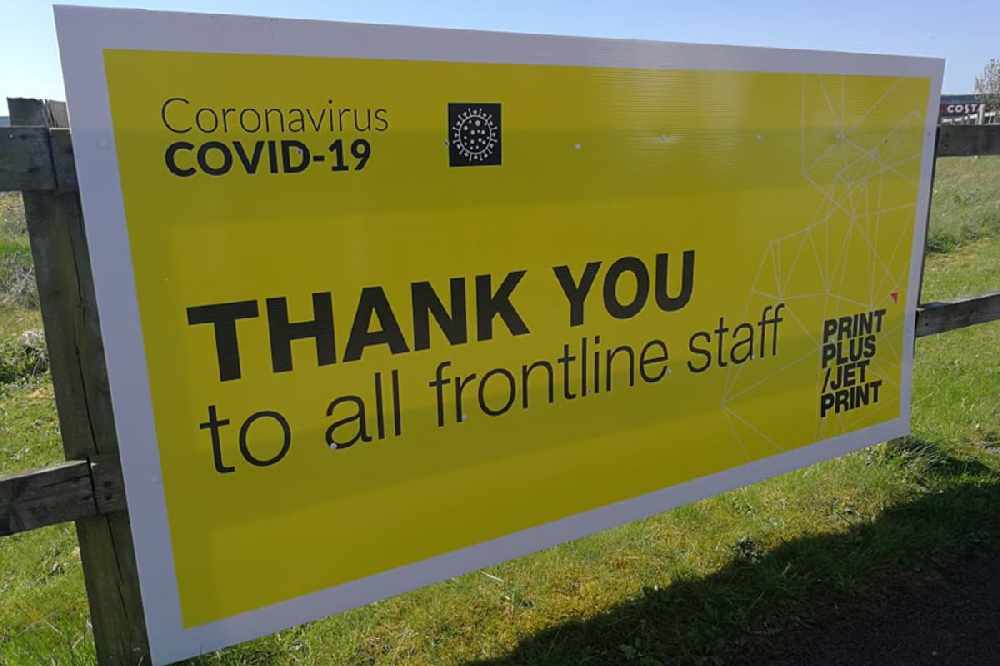 Latest news updates for Saturday 21st November
Latest figures:
The Health Protection Surveillance Centre has today been notified of 4 additional deaths related to COVID-19.
There has been a total of 2,022 COVID-19 related deaths in Ireland.
As of midnight Friday 20th November, the HPSC has been notified of 344 confirmed cases of COVID-19. There is now a total of 70,143* confirmed cases of COVID-19 in Ireland.
Of the cases notified today;
156 are men / 185 are women
69% are under 45 years of age
The median age is 32 years old
127 in Dublin, 46 in Cork, 26 in Louth, 22 in Donegal, 20 in Limerick and the remaining 103 cases are spread across 20 other counties.
As of 2pm today 269 COVID-19 patients are hospitalised, of which 32 are in ICU. 12 additional hospitalisations in the past 24 hours.
Laois has five new cases and both Offaly and Westmeath have less than five.
County

Today's cases (to midnight 20NOV2020)

14-Day incidence rate per 100,000 population (07Nov2020 to 20NOV2020)

New Cases during last 14 days

(07Nov2020 to 20NOV2020)

Ireland

344

113.3

5,394

Donegal

22

255.0

406

Limerick

20

218.1

425

Louth

26

201.7

260

Roscommon

<5

158.0

102

Waterford

12

156.7

182

Offaly

<5

141.1

110

Meath

15

131.3

256

Westmeath

<5

123.9

110

Dublin

127

123.1

1,659

Monaghan

8

109.2

67

Longford

<5

102.8

42

Kilkenny

9

100.8

100

Cavan

5

98.5

75

Tipperary

<5

96.5

154

Clare

7

90.1

107

Carlow

<5

89.6

51

Leitrim

0

87.4

28

Kildare

9

86.7

193

Sligo

<5

82.4

54

Laois

5

80.3

68

Mayo

5

78.9

103

Cork

46

77.2

419

Kerry

6

71.8

106

Wicklow

5

68.8

98

Galway

<5

62.0

160

Wexford

2

39.4

59
Level 5:
The Housing Minister says Cabinet will meet this week to discuss what restrictions will follow level 5.

Darragh O'Brien hopes it'll give people some certainty heading into Christmas.

The level 5 restrictions are due to expire on December 1st, after 6 weeks of a lockdown.

Minister O'Brien outlines how the decision will be made during the week:
Vaccine:
A Trinity Professor of Immunology says there are still a lot of challenges to face before Covid vaccines are available.

The US and EU regulatory bodies are due to deliberate on a number of different candidates, and a decision could be made within weeks.

However, doses will then need to be manufactured, delivered and administered to billions of people worldwide.

Professor Cliona O'Farrelly says there are a few things that still need to be ironed out:
UK:
341 coronavirus related deaths have been reported in the last 24 hours across the UK.

That's down from 511 on Friday.

The number of infections has also fallen to 19-thousand-875, a drop of 377.

However, it typically sees lower numbers at weekends.
Retail:
Large retailers are reportedly drawing up plans for longer trading hours after lockdown.

According to today's Independent, Tesco is considering moving closing time to 1am or later at more locations than 2019.

The paper also says it'll be the first time Aldi has it's 144 stores open from 8am in the final days before Christmas.

It comes as the retailers are expecting a surge of shoppers trying to make up for lost time when level 5 ends.
GP:
A Donegal GP believes the latest fall in coronavirus figures is 'good news'.

330 new cases of Covid 19 have been confirmed in the Republic, including 99 in Dublin.

There are 28 new cases in Cork, 26 in in Louth, 25 in Meath and 21 in Donegal.

Dr. Denis McCauley says even though Donegal has the highest incidence rate at 266 per 100 thousand, things are improving:
Canada:
Canada's largest city Toronto is going back into lockdown, for at least the next month.

Officials confirmed residents won't be allowed to mix with other households indoors from Monday.

Restaurants and bars are closing, too.

Yesterday, another 1.418 cases of coronavirus were recorded in the province of Ontario.
Vaccine:
The Taoiseach says a Covid 19 vaccine could be a wonderful Christmas present but we need to keep the virus under pressure for now.

Michéal Martin says there could be authorisation from EU and US regulatory authorities for a vaccine by the second half of December.
Hotels:
Hoteliers say they're deeply concerned at reports the Government may introduce 'graded restrictions' next month.

Irish Hotels Federation CEO Tim Fenn says the Government must strike the right balance or lose the public's support.

He says graded restrictions would be counter-productive and lead to confusion amongst the public.

Local figures:
A further 8 people have died with COVID-19.

330 new cases have also been confirmed, while the 14 day incidence rate continues to fall.

This is the lowest daily figure of COVID-19 cases in the last 10 days

99 of today's new infections are in Dublin, with 28 in Cork, 26 in Louth, 25 in Meath and 21 in Donegal.

The national 14-day incidence rate per 100 thousand has fallen to 113.1, with the rates in Donegal and Limerick remaining over 200.

283 people infected with COVID-19 were in hospital as of 2pm, with 33 of those in ICU.

2018 people have died with COVID-19 since the start of the pandemic, with over 69 thousand 800 cases.
The Department reported there were less than five cases in each of the midlands counties.
Offaly has an incidence rate of 137, with its neighbours in Westmeath at 114 and Laois is 83.