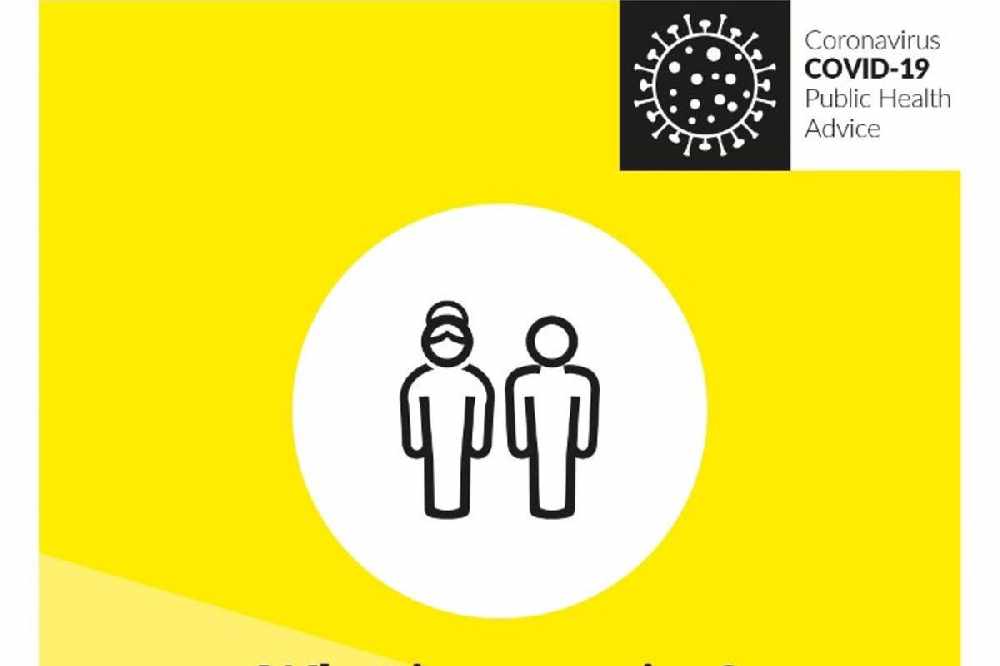 Latest news updates for Sunday November 21st 2020.
Latest figures:
The Health Protection Surveillance Centre has today been notified of 1 additional death related to COVID-19.
There has been a total of 2,023 COVID-19 related deaths in Ireland.
As of midnight Saturday 21st November, the HPSC has been notified of 318 confirmed cases of COVID-19. There is now a total of 70,461 confirmed cases of COVID-19 in Ireland.
Of the cases notified today;
155 are men / 161 are women
73% are under 45 years of age
The median age is 28 years old
126 in Dublin, 45 in Cork, 28 in Limerick, 21 in Donegal, 18 in Kildare and the remaining 80 cases are spread across 18 other counties.
As of 2pm today 282 COVID-19 patients are hospitalised, of which 31 are in ICU. 17 additional hospitalisations in the past 24 hours.
The Department says each of the midlands counties have less than five cases each.
County

Today's cases (to midnight 21NOV2020)

14-Day incidence rate per 100,000 population (08Nov2020 to 21NOV2020)

New Cases during last 14 days

(08Nov2020 to 21NOV2020)

Ireland

318

109.1

5,193

Donegal

21

231.2

368

Limerick

28

208.3

406

Louth

14

205.6

265

Roscommon

<5

164.2

106

Waterford

<5

157.5

183

Meath

10

127.2

248

Offaly

<5

120.6

94

Dublin

126

119.9

1615

Westmeath

<5

116.0

103

Monaghan

<5

107.5

66

Cavan

<5

97.1

74

Longford

<5

95.4

39

Kilkenny

<5

92.7

92

Tipperary

7

91.5

146

Clare

<5

86.7

103

Kildare

18

83.6

186

Carlow

<5

80.8

46

Mayo

7

80.5

105

Cork

45

79.0

429

Leitrim

<5

74.9

24

Sligo

<5

73.2

48

Galway

9

62.8

162

Kerry

<5

61.6

91

Wicklow

<5

61.1

87

Laois

<5

60.2

51

Wexford

<5

37.4

56
Testing:
There were more than 14 thousand no shows at Coronavirus test centres last month.

In total more than 240 thousand tests were carried out- meaning non- attendance rate nationwide was 6 percent... That's down from 13 percent in September.

Yesterday, 344 new cases of the virus were confirmed in the Republic with 4 new deaths.

The head of the HSE Paul Reid says it's essential that all appointments are kept to stop the spread of Covid-19:
Pubs:
The Government is reportedly considering allowing pubs to re-open next month, as long as they shut by 10 o'clock each night.

That's among a number of measures under consideration in attempts to stop private gatherings happening, according to the Sunday Times.

The Cabinet will meet during the week to discuss what restrictions will follow from December 1st.

Restaurants Association Chief Executive, Adrian Cummins says he wants to bring customers 'in from the cold':
Travel:
A decision's expected from the Government in the next week on air travel into and out of this country for Christmas.

Families are waiting for clarity on whether or not loved ones should come home to Ireland for the festive period.

Ireland's rated amber under the EU traffic light system like the Canary Islands, which means PCR tests would be needed ahead of flying.

Air and Travel Magazine Journalist, Eoghan Corry says it's a hard time for Irish people who are abroad and immigrants living here:
Lipstick:
Lipstick has been the biggest casualty of the beauty sector according to the Costmetics Association of Ireland.

The Sunday Times reports a 70 percent drop in sales this year, while eye make up products are down by 40 percent.

However demand for brow tinted moisturiser has 'shot up' as people adapt to wearing face masks regularly.
USA:
Health officials in the US have agreed to allow emergency use of a second antibody drug given to Donald Trump when he had Covid-19 last month.

The medicine, from pharmaceutical firm Regeneron, helps the immune system fight coronavirus, but studies continue over its safety and effectiveness.

12-million Americans have now been infected, with cases rising by more than a million in less than a week.
Restrictions:
If the government eases restrictions too much over Christmas, we could be recording over a thousand Covid-19 infections a day by the end of January.

That's the warning from a public health expert as coalition leaders prepare to meet tomorrow to discuss the plan for December.

Yesterday 344 more people tested positive for the virus, and four more deaths among patients were confirmed.

Ireland now has a fortnightly case rate of 122 per hundred thousand -- which is among the lowest in Europe.

But Professor Anthony Staines of DCU says that could change rapidly:
Local figures:
344 new cases of coronavirus have been confirmed here and 4 more people with Covid 19 have died.

The number of new cases is slightly higher than yesterday's figure of 330.

There are 127 new infections in Dublin, 46 in Cork, 26 in Louth, 22 in Donegal and 20 in Limerick.
Laois has five new cases and both Offaly and Westmeath have less than five.

The Republic's 14 day incidence rate remains at 113 per 100 thousand population.

269 covid-19 patients are in hospital, of which 32 are in intensive care, with 12 more hospitalisations in the past 24 hours.
County

Today's cases (to midnight 20NOV2020)

14-Day incidence rate per 100,000 population (07Nov2020 to 20NOV2020)

New Cases during last 14 days

(07Nov2020 to 20NOV2020)

Ireland

344

113.3

5,394

Donegal

22

255.0

406

Limerick

20

218.1

425

Louth

26

201.7

260

Roscommon

<5

158.0

102

Waterford

12

156.7

182

Offaly

<5

141.1

110

Meath

15

131.3

256

Westmeath

<5

123.9

110

Dublin

127

123.1

1,659

Monaghan

8

109.2

67

Longford

<5

102.8

42

Kilkenny

9

100.8

100

Cavan

5

98.5

75

Tipperary

<5

96.5

154

Clare

7

90.1

107

Carlow

<5

89.6

51

Leitrim

0

87.4

28

Kildare

9

86.7

193

Sligo

<5

82.4

54

Laois

5

80.3

68

Mayo

5

78.9

103

Cork

46

77.2

419

Kerry

6

71.8

106

Wicklow

5

68.8

98

Galway

<5

62.0

160

Wexford

2

39.4

59

More from Midlands News