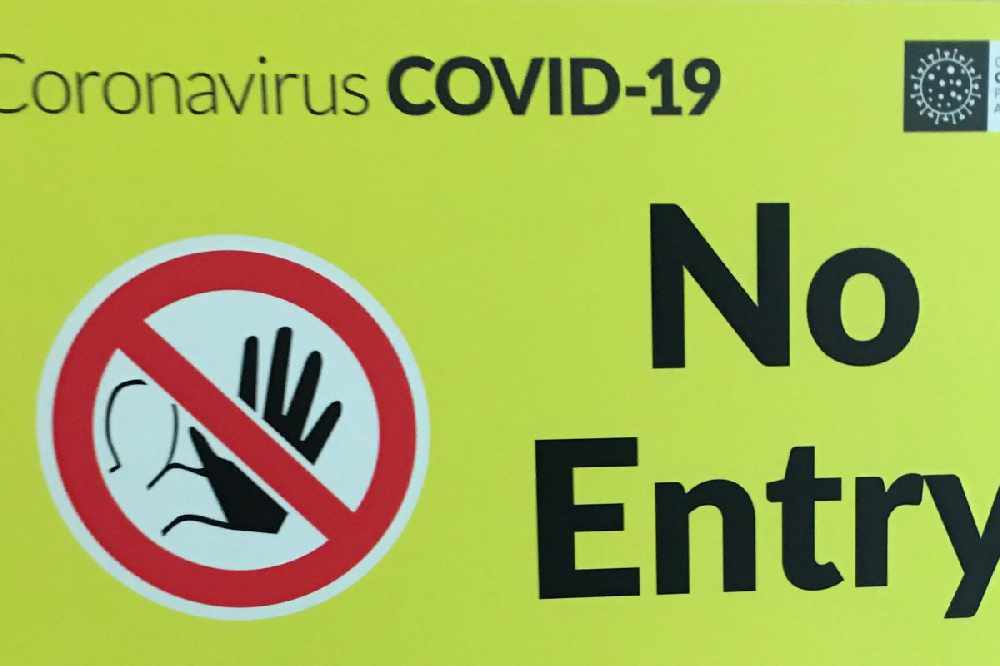 Latest news updates for Sunday 26th July 2020.
Latest figures:
There have been no new deaths reported to the Health Protection Surveillance Centre today.
There has now been a total of 1,764 COVID-19 related deaths in Ireland.
As of midnight Saturday 25th July, the HPSC has been notified of 12 confirmed cases of COVID-19. There is now a total of 25,881 confirmed cases of COVID-19 in Ireland.
One of the new cases is in Laois.
268 people have tested positive in the O' Moore County.
No new cases have been reported in Offaly, which means its total stays at 487 cases.
677 people in Westmeath contracted the virus.
The HSE is working to identify any contacts the patients may have had to provide them with information and advice to prevent further spread.
Global figures:
16 million people globally have tested positive for Covid-19.

The number of deaths meanwhile has hit over 644,000.

The state of Victoria in Australia has recorded a record number of fatalities linked with the disease in a single day.

It's three and a half weeks into the region's second enforced lockdown - with at least two more weeks to go before restrictions ease.

Meanwhile, in Hong Kong there have been more than 100 positive cases for the fifth day in a row and the Japanese capital Tokyo recorded more than 200 cases yesterday.

Iraq plans to enforce a 10 day curfew around the Islamic festival Eid in an effort to slow the spread of the disease where there are more than 2,000 positive tests a day.

Across the world, the US remains the most infected country, and its number of deaths is more than 146,000.

Help to buy:
Labour says the Help To Buy scheme increase should be scrapped.

Senator Rebecca Moynahan says new house prices are up suddenly by up to 10 thousand euro, following the July stimulus changes.

She says the Government move to increase the tax rebate for first time buyers from 20 thousand euro to 30 thousand euro makes new housing more unaffordable.

Senator Moynihan says the scheme is only going to push up house prices:
Schools:
Discussions are continuing this weekend on the measures needed to allow the full reopening of schools next month.

Taoiseach Micheal Martin has said he's confident students will be back in the classroom in under six weeks.

It's thought a major financial package worth in excess of 300 million euro is planned.

This will include enhanced cleaning regimes, curriculum changes and more substitute teachers.

The Cabinet will be briefed on the details tomorrow before its publication.
Renting:
Concern's being raised over the Government step to end the ban on evictions and rent increases at the start of August.

Social Democrat TD Cian O'Callaghan says most tenants will be affected by the move, but there are some exceptions.

He's calling on the Housing Minister to change a bill going through the Dail next week which will remove protections for most renters.

Deputy O'Callaghan says a two-tier system is the wrong approach:
Spain:
People travelling from Spain to the UK will have to quarantine for 14 days, after the country was taken off Britain's "air bridge" list. The rule came into force at midnight.

It came after a surge in cases of the virus:

Unlike Ireland, which excluded Spain from its "green list", travel to the Mediteranean country did not come with a quarantine requirement for travellers coming into Britain.

But a spike in cases barely a month after Spain ended its state of emergency has sparked fears of a second wave there. Almost 1,000 new cases have been recorded in the past few days alone.

Catalonia has closed its nightlife for a fortnight while cities outside the north-east are also seeing a surge in cases.

The autonomous region had earlier been critical of the Spanish government's handling of the crisis but now it too is facing questions.

France, which has seen its own rise in cases, has issued a travel warning and Norway is also quarantining arrivals from Spain.

There are growing fears that a relaxation of measures to tame the virus are behind a return of higher figures in Spain, France, Germany and Belgium.
Local figures:
One more person with Covid 19 has died, bringing the death toll to 1,764.

24 new cases have been detected in the Republic in the past 24 hours.

The total number of people infected with the virus has reached at 25,869.
No new cases have been confirmed in the midlands.
Laois remains on 267 confirmed cases, while Offaly stays at 487 cases.
677 people in Westmeath have tested positive.