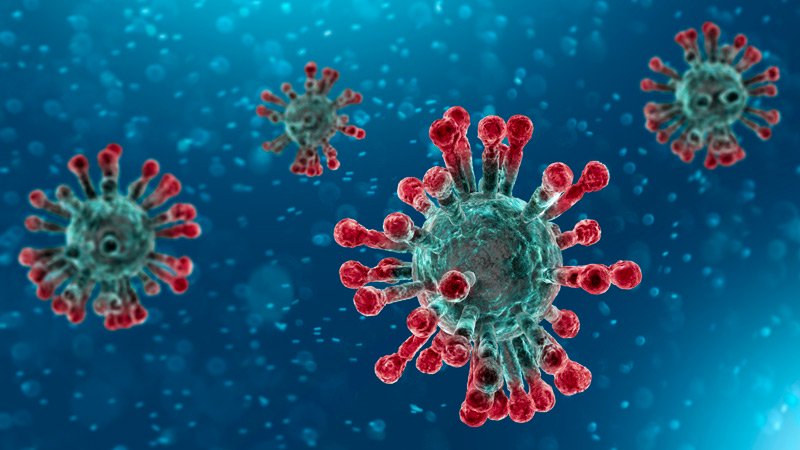 Westmeath has one of the highest incidence rates in the country.
Latest figures:
The Health Protection Surveillance Centre has today been notified of 3 additional deaths related to COVID-19.
There has been a total of 1,885 COVID-19 related deaths in Ireland.
As of midnight Sunday 25th October the HPSC has been notified of 939 confirmed cases of COVID-19. There is now a total of 58,067 confirmed cases of COVID-19 in Ireland.
Of the cases notified today;
444 are men / 483 are women
66% are under 45 years of age
The median age is 32 years old
262 in Dublin, 96 in Cork, 61 in Meath, 53 in Galway, 51 in Donegal and the remaining 413 cases are spread across all remaining counties.
As of 2pm today 341 COVID-19 patients are hospitalised, of which 38 are in ICU. 16 additional hospitalisations in the past 24 hours.
County

Today's cases

(to midnight 25OCT2020)

14-Day incidence rate per 100,000 population

(12OCT2020 to 25OCT2020)

New Cases during last 14 days

(12OCT2020 to 25OCT2020)

IRELAND

939*

309.9

14,758

Cavan

40

967.5

737

Meath

61

667.0

1,301

Sligo

23

442.5

290

Westmeath

26

438.2

389

Galway

53

382.5

987

Monaghan

5

348.6

214

Cork

96

338.6

1,838

Donegal

51

329.8

525

Limerick

48

309.4

603

Kildare

49

309.2

688

Carlow

15

305.6

174

Wexford

16

301.2

451

Kerry

18

299.9

443

Louth

30

299.5

386

Longford

<5

288.7

118

Clare

33

281.9

335

Roscommon

12

264.9

171

Dublin

262

258.1

3,477

Mayo

18

254.4

332

Laois

14

242.0

205

Leitrim

<5

218.4

70

Offaly

<5

216.8

169

Waterford

16

215.2

250

Kilkenny

16

176.4

175

Wicklow

11

146.0

208

Tipperary

17

139.1

222
Ireland:
Over 1,900 cases of Covid-19 were confirmed on the island of Ireland yesterday.

There were a thousand and twenty-five more positive tests in the Republic and 896 in the North -- where eight more patients are known to have died.

In the south, the cities of Dublin, Cork and Galway had the highest case totals -- but Cavan, Meath and Westmeath had the highest rates infection over the last fortnight.

Donegal and Dublin were the first counties to go to level three controls -- and Dr Denis McCauley, says Donegal has been slower to stabilise because of the level of infection across the border:
Tracing:
A Fine Gael TD says rapid testing could be a game changer in our testing and tracing strategy.

Emer Higgins says it could be rolled out in larger numbers in places like schools and factories if someone has symptoms.

She says the Government's willing to bring in these antigen tests, but they need to be clinically evaluated first.

Deputy Higgins says rapid testing would give people results more quickly:
Marts:
Livestock mart owners have been told there's no prospect of easing Level Five pandemic controls to allow buyers go back to auctions in person.

It follows a the collapse of one of the most popular apps used for online trading on Saturday -- the only method for buying and selling allowed at the moment.

In a statement issued last night, the Department of Agriculture says the failure only delayed sales in roughly half the marts, with just four cancelling for the day.

But Mart Managers of Ireland chair Eimear McGuinness says it was a "fiasco" -- and with a busy trade expected today, she's nervous:
Spain:
Spain's Prime Minister has declared a second national State of Emergency as coronavirus cases continue to rise.

A curfew from 11pm until 6am will take effect tonight, but won't apply to the Canary Islands.

Earlier this week the country became the first in Europe to pass one million officially recorded Covid-19 infections.
Local figures:
A 1,025 new people have tested positive for Covid-19 in the Republic and no more patients have died.

255 of today's cases are in Dublin, with 147 in Cork, 77 in Galway, 54 in Kildare, 53 in Donegal, and 439 more spread across all other counties.

16 more people have been admitted to hospital with the virus, bringing the total to 315, with 38 now being treated in intensive care.

Nationally, 307 people per hundred thousand have tested positive in the last fortnight, with the highest infection rates in Cavan, Meath and Westmeath.
19 of the new cases are in Laois, Westmeath has 16 new confirmed cases and there are 15 in Offaly.
Westmeath still has the third highest incidence rate in the country. 395 cases have been confirmed in the county in 14 days.
Laois has an incidence rate of 232, while it's 224 in Offaly.