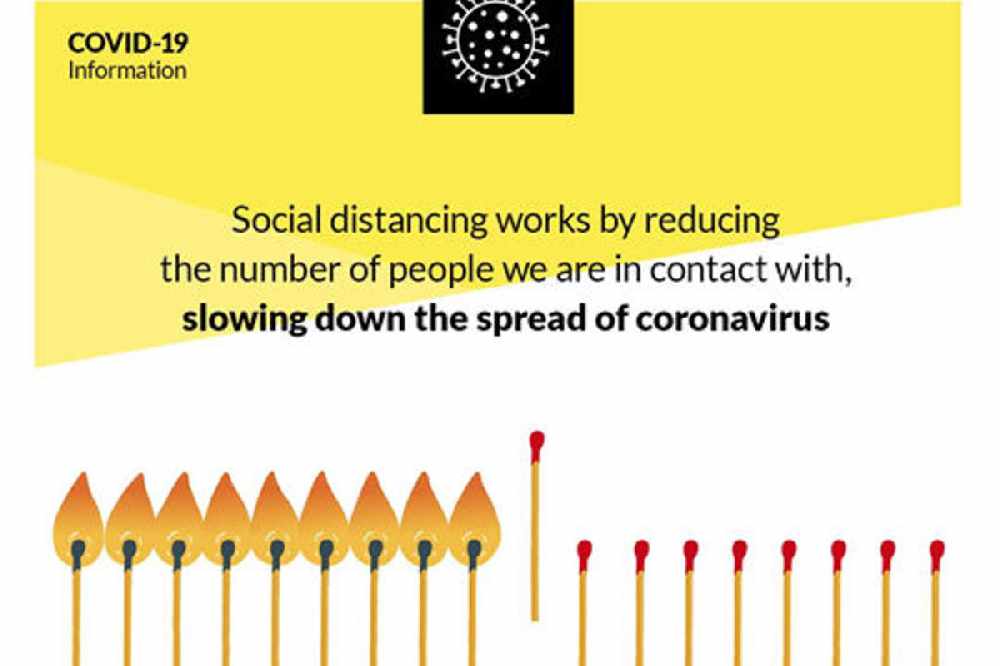 Latest news updates for Saturday 26th September 2020.
Latest figures:
The Health Protection Surveillance Centre has today been informed that 5 people with COVID-19 have died.
There has been a total of 1,802 COVID-19 related deaths in Ireland.
As of midnight Friday 25 September, the HPSC has been notified of 248* confirmed cases of COVID-19. There is now a total of 34,560 confirmed cases of COVID-19 in Ireland.
20 of the new confirmed cases are in the midlands.
Of the cases notified today;
132 are men / 115 are women
67% are under 45 years of age
36% are confirmed to be associated with outbreaks or are close contacts of a confirmed case
36 cases have been identified as community transmission
104 in Dublin, 37 in Donegal, 36 in Cork, 8 in Kildare, 8 in Westmeath, 6 in Kilkenny, 6 in Laois, 6 in Offaly, 5 in Longford, 5 in Monaghan, 5 in Wexford, and the remaining 22 cases are in 11 other counties.
The HSE is working to identify any contacts the patients may have had to provide them with information and advice to prevent further spread.
The COVID-19 Dashboard provides up-to-date information on the key indicators of COVID-19 in the community.
HOLIDAYS: So what if the Green List is down to only four destinations! Abbeyleix man Gary O'Keefe has travelled to every country in Europe. Will you be persuaded by Liechtenstein? 😂😂😂

Posted by Midlands 103 on Saturday, September 26, 2020
Carers:
The HSE's being accused of leaving carers 'out in the cold' with it's 600 million euro Winter Plan.

A group representing carers and people with disabilities, says people are suffering in isolation and carers are at risk of burning out - unless respite and adult day services reopen.

Spokesperson for 'Enough is Enough' - Linda Comerford - says the plan is bitterly disappointing:
Level 3:
The Acting Chief Medical Officer says it's not inevitable that more counties will move to Level 3 of coronavirus restrictions.

Ronan Glynn's appealing to people in Dublin, Donegal, Louth, Kildare, Wicklow, Cork and Galway to pay particular attention to public health advice.

Stricter level 3 measures are in place for Donegal from today.

NPHET is to advise the government whether cities could be placed on higher COVID restrictions instead of locking down entire counties.

Nuala O'Connor from the Irish College of GPs says people reducing their social contacts will make the biggest difference.
Students:
Students at University of Limerick who organise house parties that break Covid rules could be fined or expelled.

Colleges and institutes of technology have been told to have as few students on campus as possible for the next few weeks.

But there are reports some UL students are still planning large scale parties when the new semester starts in the coming days.

Associate Vice President Patrick Ryan says they'll be trying to make sure public health guidelines are followed:
Restrictions:
The majority of the population think there should be more Covid-19 restrictions not fewer, according to the ESRI.

In a letter to the government, acting CMO Dr Ronan Glynn says that there needs to be a 'wholehearted widespread collective buy in' when it comes to the restrictions.

It comes as 326 new cases of Covid 19 have been confirmed with no new deaths.

In a video on Twitter, Dr Glynn has warned more counties could be moved to Level 3:
Dr Nuala O'Connor from the Irish College of GPs says the virus is mainly spreading through gatherings in people's homes:
Donegal:
Since midnight Donegal has moved into Level 3 Covid-19 restrictions in response to rising case numbers.

It came after the county overtook Dublin as the area with the highest infection rate per 100,000 people at 148.2. Dublin currently stands at 145 cases per 100,000 of population.

Donegal is the fifth county to face temporary localised restrictions and the second, after Dublin, to enter Level three.

Under the new rules, residents will not be allowed leave the county unless absolutely necessary.

Under Operation Fanacht Garda checkpoints are in place across the county and gardai will cooperate with the PSNI at certain cross-border locations.

Gardai will also be on patrol in key areas of neighbouring Sligo and Leitrim.

There is also a ban on indoor dining, further limits on the number of spectators allowed at sporting events and strict limits on the numbers that can gather indoors and outdoors.

The numbers allowed at weddings and funerals will be reduced to 25, however that won't take effect until Monday.

Unlike Dublin however wet pubs will be allowed to stay open.... but only for outdoor service to a maximum of 15 people.

The new restrictions will apply until October 16.
The fear of Covid-19 has set-in at a Donegal town at the centre of the outbreak there.

The Lifford-Stranorlar area has the highest 14-day incidence rate than anywhere in the country, while the county has woken up to Level 3 restrictions.

The Roasted Bean Coffee House in Lifford opened for the first time last week - but now has had to operate as a takeaway as it doesn't have space for outdoor seating.

Manager Chrissy Mac says there has been a notable change in the town in the past couple of days:
UK:
Anti-lockdown protesters in the UK are being warned not to break social-distancing measures when they meet in central London later.

Police say they'll take action if people put themselves or others at risk.
Meanwhile, Boris Johnson's due to urge world leaders at the UN General Assembly later to unite in the fight against coronavirus.

In a pre-recorded speech, the British Prime Minister will tell countries to overcome their differences - as he sets out a five-point plan to help prevent future pandemics.

He'll also ask nations to be more transparent with data on disease outbreaks.
Prince Charles is backing a campaign to get more people gardening, to promote better mental health during the pandemic.

It encourages people to share a picture of something they're growing, with the hashtag "Million Planting Moments".

Charles has planted a hydrangea at his home in Aberdeenshire in Scotland, as part of the initiative.
WHO:
The World Health Organisation is warning that two million people with Covid 19 could die before a vaccine is ready.

Dr Mike Ryan, head of the body's emergencies programme, says without concerted action the number could be even higher.

The death toll currently stands at around one million - and Dr Ryan says strong action is needed to prevent another million people losing their lives:
Local figures:
326 new cases of Covid 19 have been confirmed and no further deaths.

The Acting Chief Medical Officer says there's "every chance" more counties might have to move to level 3 restrictions.

152 cases are in Dublin, 32 in Cork, 22 in Donegal, 21 in Galway, 15 in Meath, 11 in Kildare, 9 in Kerry, 8 in Louth, 8 in Westmeath, 6 in Limerick, 6 in Mayo, 6 in Tipperary and 5 in Wexford, with the remaining 25 cases in 8 counties.

Two thirds of the new infections are in people under the age of 45.
Westmeath 749, Offaly 704 and Laois 436, leaving the total for the region at 1,889. The figures are measured of September 23rd.