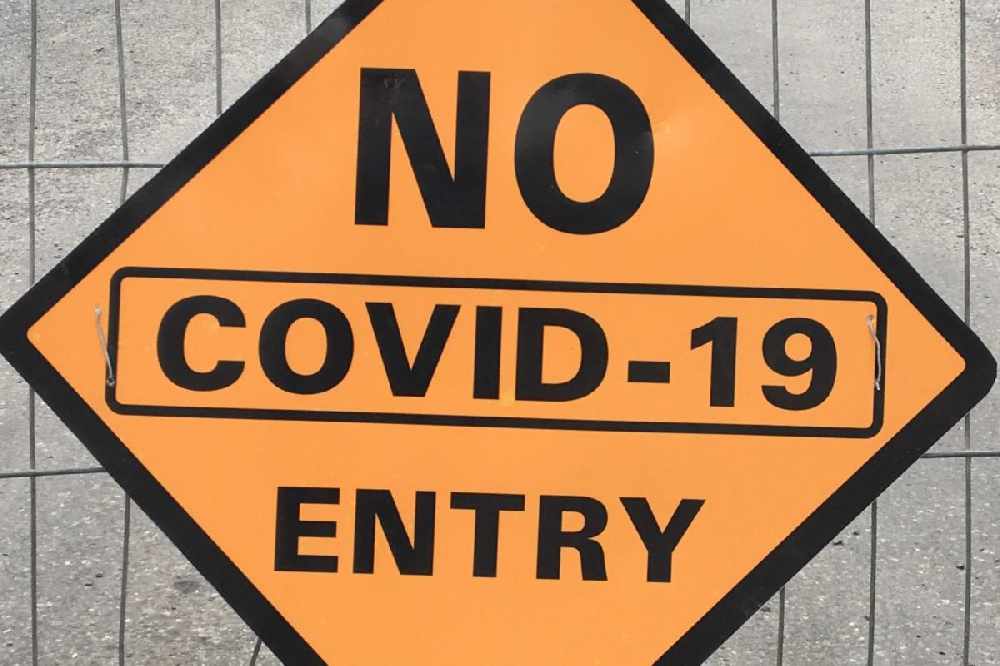 Latest news updates for Monday 27th July 2020.
Latest figures:
There have been no new deaths reported to the Health Protection Surveillance Centre today.
There has now been a total of 1,764 COVID-19 related deaths in Ireland.
As of midnight Sunday 26th July, the HPSC has been notified of 11 confirmed cases of COVID-19. There is now a total of 25,892 confirmed cases of COVID-19 in Ireland.
The HSE is working to identify any contacts the patients may have had to provide them with information and advice to prevent further spread.
No new cases have been confirmed in the midlands - leaving the total for the region at 1,432.
677 people have contracted the virus in Westmeath to date, 487 in Offaly, and 268 in Laois.
The COVID-19 Dashboard provides up-to-date information on the key indicators of COVID-19 in the community.
Over the past 14 days, the total number of confirmed cases notified to the HPSC is 196. Of which;
Males 52% / Females 47%

Median age is 37 years old; 58% of these cases were between 25 – 55 years old.

23 counties reported new cases; Dublin 62%, Kildare 10%, Cork 4% & Meath 4%

9% of these cases were travel related, 34% were close contacts of a confirmed case and 32% are reported as community transmission.
Dr Ronan Glynn, Acting Chief Medical Officer, Department of Health, said; "Fortunately, the number of cases reported last week (124) were fewer than the week before (143).
"This demonstrates the power of individual action to change the course of COVID-19 in our country. We are each other's best defence. We know what works - through solidarity, ongoing vigilance and commitment to public health measures we can all play our part in stemming the spread of this virus."
Rachel Kenna, Chief Nursing Officer, Department of Health, said; "While we wait for a COVID-19 vaccine there are many infectious diseases we currently vaccinate against including measles, rubella, meningitis and HPV. Immunisation programmes were paused due to COVID-19. It is important that school children complete their vaccination programmes now that it is safe to do so. Immunisation schedules for children are available on immunisation.ie."
Dr Siobhan Ni Bhriain, Consultant Psychiatrist and Integrated Care Lead, HSE; "Coming into the winter season we strongly recommend that all healthcare workers get the influenza vaccination to protect themselves, families and patients in what will be a challenging winter."
The COVID-19 Dashboard provides up-to-date information on the key indicators of COVID-19 in the community.
WHO:
The World Health Organisation says the Covid-19 pandemic is easily the worst global health emergency its ever faced.
Cases worldwide have now reached over 16 million.
It comes after the the UK took Spain off the green list of countries it's safe to travel to.
The WHO says that Covid-19 pandemic is easily the worst global health emergency the organisation has faced according to its Director General.
More than 16 million people around the world have been infected with over 4 million alone in the US and 2 million in Brazil
Director general of the WHO is Tedros Ghebreyesus:
It comes after Spain was added to the UK's quarantine list over the weekend.
Those coming back to the UK and Northern Ireland from there must now self-isolate - after it was taken off the list of restriction-free nations due to a rise in cases.
The Spanish government is now calling for travellers from the Balearic and Canary Islands to be excluded from quarantine rules.
Transport:
Covid restrictions had the most significant impact on train services compared to any other mode of public transport, according to the Central Statistics Office.
912,000 people used rail services in the week of March 8th, which dropped to its lowest level of just over 24,000 in the first full week of April.
Car traffic volumes for the week ending July 18th were 16 per cent lower than 2019 levels at regional locations and 20 per cent lower in Dublin.
The number of passengers travelling through Irish airports in the first half of the year is down 66 per cent compared to the same time last year.
Virus:
Ireland is 'tantalisingly close' to eliminating the coronavirus in the community, according to a leading expert.
It comes ahead of key decisions in the reopening of the Irish economy.
The country is just weeks away from re-opening schools and pubs are due to open their doors on August 10th.
Immunologist, Professor Luke O'Neill, from Trinity College says people still need to be vigilant:
Tests:
Health chiefs have admitted that as many as one in five throat swab tests for the Covid-19 virus may deliver false negatives.
According to the Irish Independent, the figure could be even higher in circumstances where the tests are not taken from swab sites sufficiently deep in the nasal cavity.
It comes as doctors at several Irish hospitals became concerned when such swab tests either failed to confirm Covid-19 in patients displaying symptoms or registered different results from blood tests.
Sam McConkey is an Infectious Disease Specialist with the RCSI says he's not surprised:
Remote working:
The Irish Congress of Trade Unions says the government must commit to review employment law to ensure protections are fit for purpose in the era of remote working.
Ahead of the publication of Congress's guidance for remote workers, social policy officer Laura Bambrick said under current law, remote work is solely at the discretion of the employer.
Dr Bambrick wants to see a change in the law to see employers obliged to give requests for remote and flexible work serious consideration:
Ryanair:
Ryanair made a loss of 185 million euro between April and June of this year.
In the same period last year, it made a profit of 243 million euro.
99 per cent of Ryanair's fleet was grounded between the middle of March and the end of June.
The airline says the past quarter was the most challenging in its 35-year history.
Business journalist Gavin McLoughlin says the loss isn't surprising:
Global figures:
The total number of cases of Covid-19 across the world has risen to 16.2 million.
The death toll has almost reached 650,000.
More than 200,000 new cases were recorded in the space of 24 hours yesterday.
Almost half of those were in the USA and south America.
Schools:
A funding package costing hundreds of millions of euro is expected to be announced later today as part of plans to have schools fully open by the end of August.
Discussions on details for the reopening, were thrashed out over the weekend.
Enhanced cleaning regimes, investment in school buildings and more substitute teachers are just some of the measures planned to reassure people that school will be a safe place for their children.
The reason additional teachers are being sourced is because staff are being advised not to come in if they display symptoms of the virus.
A lack of clarity over whether the full reopening would actually happen has led to growing anxiety among parents and pupils.
It's thought Buy in to the for the measures from unions - who've played a key role in shaping them - will be vital to its success.
Targeted supports for students with special needs are also thought to be included in the planned 300 million euro package
The Cabinet will be briefed on the details today before its publication.
The Teachers Union of Ireland wants health and safety to be prioritised when the Government publishes its plan today to reopen schools.
TUI General Secretary John McGabhann wants steps taken in case there's an outbreak of coronavirus:
Rent:
he rent eviction ban is not unconstitutional as the Covid-19 pandemic isn't over - according to legal advice given to a homeless charity.
The Housing Minister announced a new bill to provide help to those who were financially impacted by the disease.
Renters can avail of the rent freeze and eviction ban if they prove to the Residential Tenancies Board they lost money due to Covid-19.
The blanket national ban is due to run out on Saturday - with the Minister saying he had a concern on its legal basis.
Legal advice received by the Simon Communities says the ban was brought in as a response to a public health crisis - and given regional spikes are anticipated - it isn't over.
It outlines due to the threat of Covid-19 there is a basis for legislation to be brought to extend the ban further.
Legislation will be brought before the Dail on Friday, with the bill to be enacted from Sunday morning.

Pandemic Unemployment Payment:
More than a hundred people have had their pandemic unemployment pay stopped by the government for travelling abroad.
It's after checks were carried out by the Department of Social Protection at airports.
The move has been described as 'shocking and shambolic' by People Before Profit TD Richard Boyd Barrett.
But Vincent Jennings from the Association of Convenience Stores and Newsagents says that people have to follow the rules:
Local figures:
One of the 12 new cases reported yesterday by the Department of Health is in Laois.
So far, 268 people have tested positive in the O' Moore County.
No new cases have been reported in Offaly, which means its total stays at 487 cases.
677 people in Westmeath contracted the virus.