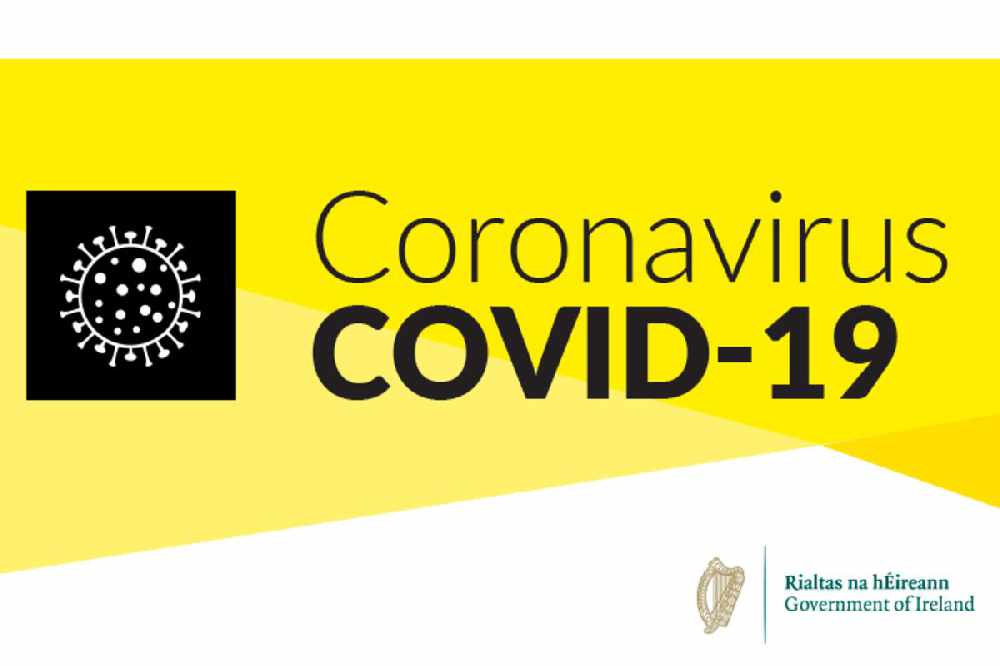 There have been no new deaths reported to the Health Protection Surveillance Centre today.
Latest figures:
There have been no new deaths reported to the Health Protection Surveillance Centre today.
There has been a total of 1,802 COVID-19 related deaths in Ireland.
As of midnight Saturday, 26 September, the HPSC has been notified of 430 confirmed cases of COVID-19. There is now a total of 34,990 confirmed cases of COVID-19 in Ireland.
Of the cases notified today;
· 222 are men / 208 are women
· 72% are under 45 years of age
· 40% are confirmed to be associated with outbreaks or are close contacts of a confirmed case
· 59 cases have been identified as community transmission
· 212 cases are in Dublin, 54 in Cork, 23 in Donegal, 23 in Galway, 16 in Louth, 15 in Monaghan, 12 in Clare, 12 in Meath, 9 in Cavan, 8 in Roscommon, 7 in Wicklow, 6 in Limerick, 5 in Kildare, 5 in Tipperary with the remaining 23 cases in 9 counties.
The HSE is working to identify any contacts the patients may have had to provide them with information and advice to prevent further spread.
The COVID-19 Dashboard provides up-to-date information on the key indicators of COVID-19 in the community.
Dr Ronan Glynn, Acting Chief Medical Officer, Department of Health, said: "As we start into this new week, I am asking every household across the country to sit together this evening and make a plan to reduce the number of people you meet this week.
"We have absolutely no room for complacency. If every person, family, workplace and organisation does not play their part the situation will continue to deteriorate.
"For people who live in Donegal and Dublin remember Government advice is to work from home unless it is essential to attend in person. For people living in these and all other counties, assume that COVID-19 is circulating in your community and act accordingly."
The Department of Health has no released details of the number of cases today in Laois, Offaly or Westmeath.
In total, Laois has had 436 people confirmed with the illness, 704 cases have been confirmed in Offaly and Westmeath's cases stands at 756. These figures have been measured at midnight on Thursday 24 September.
UK:
There's been a fall in the number of daily Covid-19 cases in the UK.

5,693 have been recorded, that's down by nearly 350 from yesterday.

17 further deaths have been registered - taking the total to 41-thousand 988.
Incidence rate:
The country's 14-day incidence rate has gone above 80.

Donegal remains the county with the highest number of cases per 100,000 people.

Donegal was placed on Level 3 restrictions from yesterday, but it's 14-day incidence rate per 100,000 people now stands at 178.

Dublin meanwhile is seeing continuing rises and is now on almost 149.

The counties which now have an incidence rate of more than 60 includes Wicklow, Waterford, Roscommon, Monaghan and Kildare.

While Louth's figure has fallen over the past two days and is now on around 95 cases every two weeks per 100,000 people

Leitrim, which had been on a watchlist by public health officials two weeks ago hasn't seen a rise in its incidence rate for 10 days and is now on 25.

Tipperary is the county with the lowest 14-day incidence rate in the country, on around 18.
Testing:
The HSE is reviewing how Covid-19 testing capacity can be expanded according to the head of the National Virus Reference Laboratory.

Since May, the country has been able to do 100,000 tests a week, however that figure hasn't ever been reached with 88,000 completed in the last seven days.

There are concerns however with the rise of case numbers across Europe stocks of the reagent to carry out the test may be in short supply.

Dr Cillian De Gascun says there was never a definitive ceiling on the number of tests which could be carried out:
Wales:
People in Cardiff and Swansea will not be able to enter each others' homes, or leave the area without a reasonable excuse, from 6pm tonight.

Wales's two biggest cities are the latest areas to go into local lockdowns.

Once they do, more than a quarter of the UK population will be living under stricter Covid-19 restrictions.

Rob Stewart, who's the leader of Swansea council, says the measures are definitely necessary:
Hospitals:
A number of hospitals across the country are cutting back on non-urgent procedures ahead of a potential Covid 19 surge.

The Business Post reports Tallaght Hospital and University Hospital Limerick have both reduced scheduled elective care.

There are currently 102 Covid patients in hospital with 17 in intensive care.

Dr Graham Fry, medical director of the Tropical Medical Bureau, says the figures should be closely monitored:
Travel:
The new "green list" for international travel is coming into effect tomorrow morning.

Only travelers to or from Cyprus, Finland, Latvia and Liechtenstein will able to travel to Ireland without having to restrict their movements on return.

These countries have an infection rate of less than 25 per 100,000.

Air and Travel Magazine editor Eoghan Corry says the list bears no relationship to what's actually happening in travel:
Taoiseach:
The Taoiseach says we must continue to support an effective, coherent, multilateral response to Covid 19.

Micheál Martin says the guidance and global coordination efforts by the World Health Organisation have been crucial.

Last night he addressed the 75th annual meeting of the United Nations General Assembly.

The Taoiseach also says Ireland will continue to honour its peacekeeping duties:
Protest:
Gardaí are using emergency powers to investigate a protest that took place in Donegal yesterday.
Scores of people gathered for a rally in Letterkenny -- and investigating officers are now trying to identify the organisers.
Level three restrictions for Co Donegal came into effect at a minute past midnight on Friday.
But around two o'clock on Saturday a crowd gathered at Market Square in Letterkenny to hear speeches, ignoring calls from the town's mayor and Chamber of Commerce not to turn up.
It was watched by local Gardaí.
They say they have no power to deal with those at the demonstration who did not wear face coverings, or to bring charges against individual attendees.
But they say to organise an event with more than 100 attendees in a county where the restrictions are in force is banned under the under Section 31A of the Health Act of 1947.
They only came back into force a week ago, and this would be one of the first times the act's powers have been invoked since then.
Fines of up to 2,500 euro or a jail term of up to six months could be imposed for a breach, or both.
Gardaí have now started an investigation to identify the organiser-- or organisers.
An Independent local councillor Tom Conaghan feels the restrictions in Donegal had to happen.

It's entered Level 3 since yesterday due to a spike in cases in the county, with 37 new cases.

There's a ban on indoor dining and strict limits on the numbers that can gather indoors and outdoors.

Councillor Conaghan in Donegal Town thinks people let things slip a bit:
Colleges:
Concerns are being raised that Further Education and Training Institutes aren't included in advice to move courses online.

It's after the Higher Education Minister Simon Harris announced colleges and universities would have to do so for the next two to three weeks.

Labour Senator Annie Hoey's asking why the Nphet guidelines don't apply to FET Institutions which are getting ready to run as normal tomorrow.

She's calling for clarity from Minister Harris on why they're being treated differently:
Meanwhile, students in Cork want their money back after paying up front for accommodation this semester.

The government's ordered colleges to start the new semester with online classes only for the next two weeks like in Dublin.

But UCC Students' Union says many students have already made arrangements to turn up in person -- and some have already paid between three and four thousand euro for digs.

UCC SU president Naoise Crowley fears they may have wasted a huge amount of money:
Local figures:
Five more people with Covid-19 have died, and 248 more people have tested positive in the Republic.

20 of the cases are in the midlands region.
For a second say Westmeath recorded eight new cases, with Laois and Offaly both having six people diagnosed with the illness.
104 were in Dublin, Donegal jhad 37, 36 in Cork, 8 in Kildare, 6 in Kilkenny, 5 in Longford, 5 in Monaghan, 5 in Wexford, and the remaining 22 cases are in 11 other counties.

The death toll from the outbreak here is now 1,802.
Yesterday there were more cases in the North than in the Republic as the six counties set another record for new cases of 319.

Professor Anthony Staines from DCU says the worry isn't neccessarily people travelling -- but what they do when they get there: