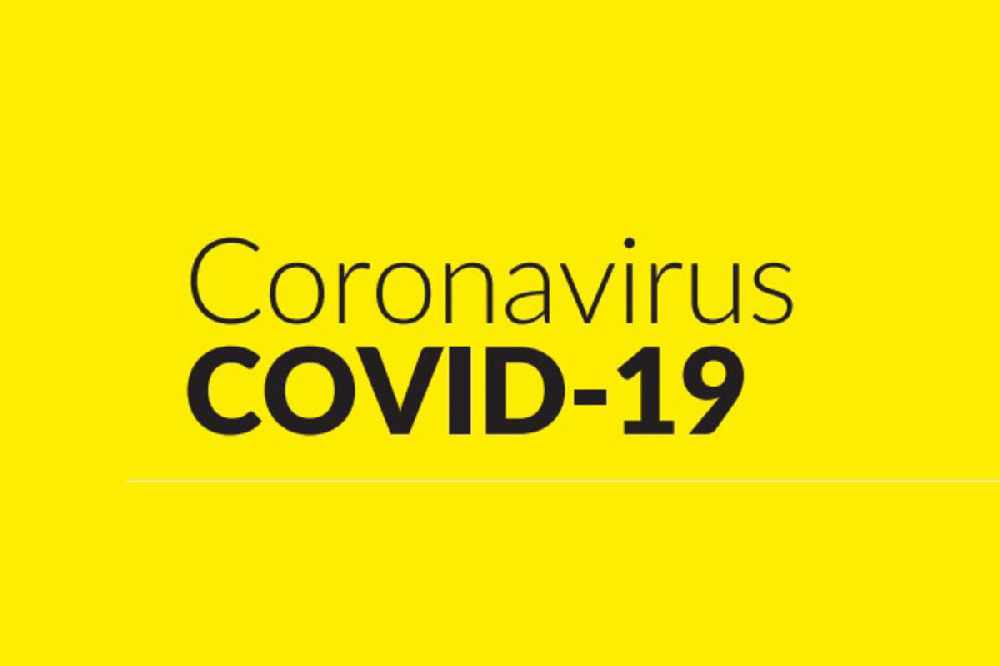 Latest news updates for Sunday 2nd August 2020.
Latest figures:
53 new confirmed cases of Covid 19 in the Republic. There have been no new deaths.
25 cases are located in Dublin, 19 in Laois, 6 in Kildare and the remaining 3 are spread across two other counties

There's a total of 1,763 deaths related to the illness in Ireland.

80% were under the age of 45.

45 are associated with outbreaks or close contacts of a confirmed case.

While 4 cases have been identified as community transmission.
Offaly also have three new cases, which means the total there now stands at 491.
Westmeath has no new cases. 680 people in the Lake County have tested positive for the illness.

The total number of positive tests is 26,162.
Concern:
The Acting Chief Medical Officer says the trend of new coronavirus cases is "clearly concerning".

Dr Ronan Glynn is urging people to make every effort to keep people safe this bank holiday weekend.
Russia:
Russia says it's ready to start using a vaccination against the coronavirus.

According to the country's foreign minister - scientists in Moscow have completed clinical trials and are in the process of securing local regulatory approval.

Wider vaccinations would then take place in October - with doctors and teachers being vaccinated first.
Testing:
General Practitioners are reminding the public that you can still organise a Covid-19 test even though it's a bank holiday.

Out of hours services are in operation throughout the weekend, and will engage with patients over the phone.

While those who aren't sure who to contact can call their local general hospital for advice.

The Department of Health's latest figures show an additional 45 cases of the virus in the Republic.

Dr. Ray Walley from the HSE's GP Advisory Committee says anyone who has symptoms must isolate first:
Pubs:
The Vintners Federation of Ireland is hitting out at the Government for sending a Covid safety message by not allowing pubs to open.

It says its members have been closed for 5 months and they need to get back in business.

The National Public Health Emergency Team will decide on Tuesday, whether to reopen pubs on August 10th under Phase 4.

VFI Chief Executive, Padraig Cribben feels pubs that don't serve food have been unfairly targetted by the state:
Schools:
A Labour TD says families across the country need to see schools reopening in late August or September.

Aodhan O'Riordain says the Government plan to open schools needs to work, as they're under huge pressure to get the building work done.

There are concerns they won't be ready in time as they have to take part in a tender process for construction work to meet social distancing guidelines.

Deputy O'Riordain says the clock is ticking for principals because a lot of extra demands are being placed on them:
Belgium:
There's been a resurgence of COVID-19 infections in Belgium - which means the country could join Spain in being taken off the quarantine-free list.

It's thought that almost half the cases are in Antwerp - and now the government there is being criticised for lifting lockdown restrictions in the region too early.

Pierre van Damme is Professor of Vaccinology at the University of Antwerp - and says they were too complacent:
Local figures:
45 new cases of coronavirus were confirmed by the Department of Health yesterday evening.

There have been no new deaths in the Republic, so the death toll remains at 1,763.

A total of 26,109 people have been infected with Covid 19 since the outbreak began, with 77 per cent of today's cases aged under 45.

9 cases are in Limerick, with 8 in Kildare, 7 in Mayo, 6 in Cavan and 4 in Dublin.
Another case has been confirmed in Laois. 283 people have tested positive for the illness in the O'Moore county.
15 people have been diagnosed with the illness in the last seven days.
680 people in Westmeath have tested positive for the illness, meanwhile in Offaly 488 cases have been confirmed.