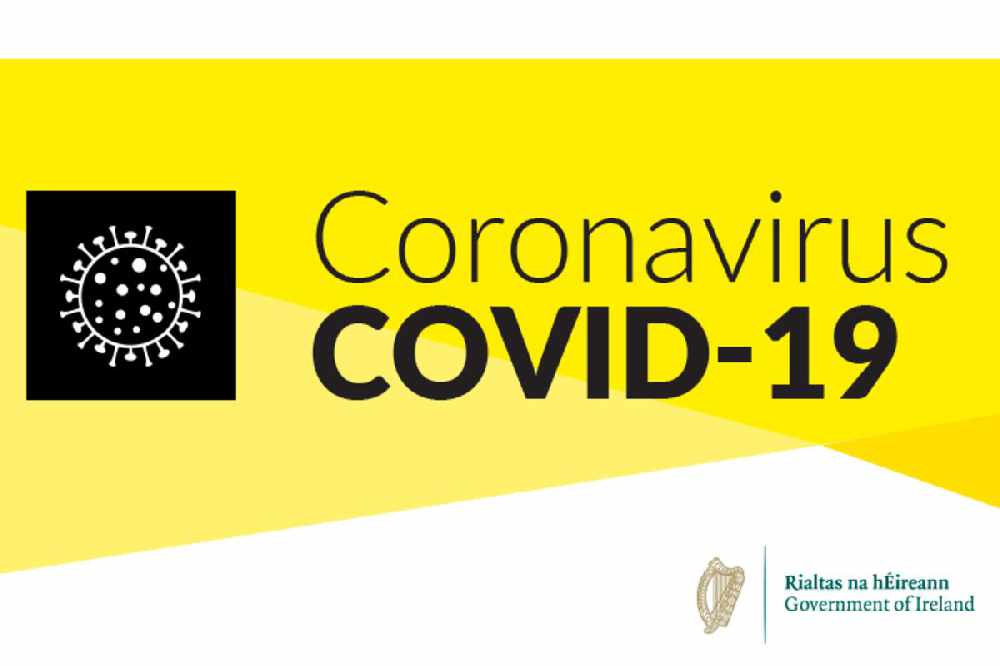 Latest news updates for 30th August 2020.
Latest figures:
There have been no new deaths reported to the Health Protection Surveillance Centre today.
There has been a total of 1,777 COVID-19 related deaths in Ireland.
As of midnight Saturday 29th August, the HPSC has been notified of 42 confirmed cases of COVID-19. There is now a total of 28,760* confirmed cases of COVID-19 in Ireland.
Of the cases notified today;
20 are men / 22 are women

71% are under 45 years of age

15 are confirmed to be associated with outbreaks or are close contacts of a confirmed case

6 cases have been identified as community transmission

24 in Dublin, 6 in Limerick, and the remaining 12 are located in Carlow, Clare, Galway, Kildare, Longford, Offaly, and Sligo.
The HSE is working to identify any contacts the patients may have had to provide them with information and advice to prevent further spread.
Westmeath has had 689 cases detected in the county, Offaly's total is 622 and 383 people have tested positive for the illness in Laois. These figures were measured at midnight on Friday 28th August.
Online:
More than half of Irish consumers say they'll continue shopping online where possible due to Covid-19.

New research by Visa shows in-store restrictions have also prompted one in four businesses to sell online for the first time.

The payments company's urging those firms to prepare for new EU-wide regulation changes on online transactions that take effect from January 1st.
Wage subsidy:
Sinn Fein doesn't believe the replacement for the Temporary Wage Subsidy Scheme will keep people in jobs, which they say the Government has an obligation to do.

Finance Minister Paschal Donohoe said it will be replaced from Tuesday by a new initiative which will run until the end of March 2021.

The maximum subsidy allowed will fall from 410 euro to 203 each week - while there will be a lower rate of just over 150 euro for lower paid employees.

Sinn Fein's Finance spokesperson Pearse Doherty says they need to give more support to businesses not allowed to open:
Smartphones:
Children's smartphone use increased by over 70 percent during lockdown.

New research from DCU also found that over half of children witnessed another person suffering from abuse online.

While the majority of parents said they are also worried about excessive screen time and their child's mental health.

Respondents also mentioned that cyber-bullying happens more often on instant messaging apps than on public sites.
NPHET:
An infectious disease expert's asking if NPHET's structure could be changed to improve our response to Covid-19.

Dr. Jack Lambert says a review should take place.

His comments come amid a steady increase in cases over the past two months - 142 were confirmed yesterday.

Dr. Lambert says a new approach might need to be considered:
WHO:
The World Health Organisation's warning the world remains "in the thick of it" as global Covid-19 cases surpass 25 million.
The majority are in the US, India and Brazil, with America's total alone approaching six million.
Deaths associated with the virus have also surpassed 800,000.
House partlies:
The idea of gardaí raiding people's homes to crack down on house parties should never even have been considered by government ministers.

That's according to the Irish Council for Civil Liberties.

Ministers rejected the suggestion from Health Minister Stephen Donnelly -- but announced inviting more than six people over would become a "civil offence".

Liam Herrick, director of the ICCL, says as far is Irish law is concerned, there's no such thing@
UK:
Another 12 people have died in the UK after testing positive for coronavirus within the last 28 days.

It brings the total number of deaths so far to 41-thousand-498.

There have also been a further 11-hundred confirmed cases of Covid-19.
Kildare:
Labour Senator Mark Wall says people in Kildare are frustrated about the continuing lockdown there.

It's expected to continue until this day next week.

He says the headline figure for the county is almost the only topic of conversation:
Local figures:
142 more people have tested positive for Covid-19 across 16 counties.
Officials say there were no further deaths among patients infected with the coronavirus.

59 of the confirmed cases were in Dublin, with 20 more recorded in Kildare.

There were 14 cases each in Donegal and Limerick, 8 in Wexford, 6 in Tipperary, and 21 in Carlow, Clare, Cork, Kerry, Kilkenny, Laois, Louth, Mayo, Meath and Wicklow.
689 cases have been confirmed in Westmeath, Offaly has had 622 people diagnosed with the illness and 382 people in Laois have tested positive. These figures were measured at midnight on Thursday 27 August.
There had been calls for an early exit from lockdown in Co Kildare after relatively low numbers of new cases were recorded there during the week.

But Dr Denis McCauley, chair of the Irish Medical Organisation's General Practitioners' committee, says it's not just the number that's important, but where the new infections are coming from: