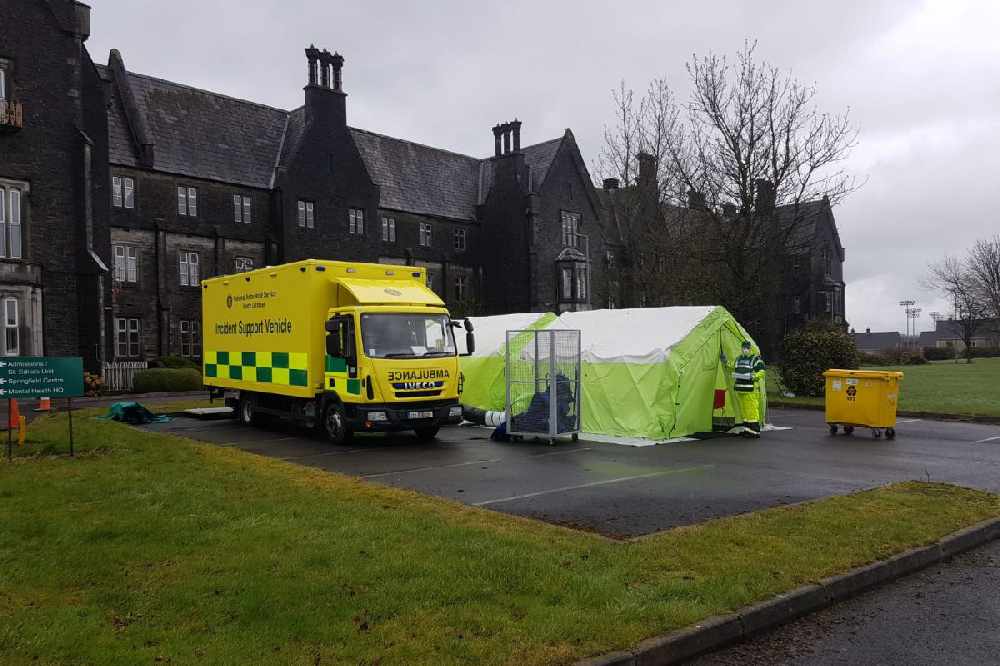 Latest news updates for 6th May 2020.
Latest figures:
The Health Protection Surveillance Centre has today been informed that a total of 37 people with COVID-19 have died.
There have now been a total 1,375* COVID-19 related deaths in Ireland.
As of 11am Wednesday 6 May, the HPSC has been notified of 265 new confirmed cases of COVID-19. There is now a total of 22,248 confirmed cases of COVID-19 in Ireland.
The HSE is working to identify any contacts the patients may have had to provide them with information and advice to prevent further spread.
Today's data from the HPSC, as of midnight, Monday 4 May (21,908 cases), reveals:
· 57% are female and 43% are male
· the median age of confirmed cases is 49 years
· 2,878 cases (13%) have been hospitalised
· Of those hospitalised, 373 cases have been admitted to ICU
· 6,393 cases are associated with healthcare workers
· Dublin has the highest number of cases at 10,734 (49% of all cases) followed by Kildare with 1,289 cases (6%) and then Cork with 1,192 cases (5%)
· Of those for whom transmission status is known: community transmission accounts for 62%, close contact accounts for 35%, travel abroad accounts for 3%
Dr. Tony Holohan, Chief Medical Officer, Department of Health, said; "The World Health Organization has advised that a likely future scenario in the dynamic of COVID-19 is recurring epidemic waves interspersed with periods of low-level transmission.

"This means that when Ireland eases social distancing restrictions, we may have periods of time when the numbers of people infected increases significantly.

"This is why it is vitally important that easing of social distancing restrictions is accompanied by a high level of adherence to the fundamental, individual behaviours needed to guard against transmission of the virus. We have to adapt our behaviours in order to live safely with COVID-19."

Dr. Ronan Glynn, Deputy Chief Medical Officer, Department of Health, said; "78% of people who have been diagnosed to date with COVID-19 have recovered. This is very welcome and in line with international experience, however, the course of this disease in any one individual remains unpredictable. It is important that we are all aware of the risks and know how to prevent its spread."
*Validation of data at the HPSC has resulted in the denotification of 1 death. The figure of 1,375 deaths reflects this.
In the midlands,
The number of confirmed cases has risen to 1,133.
Westmeath has recorded an increase of seven from yesterday, rising to 554.
Offaly jumped by 22, to 339.
And there are two more cases in Laois - bringing the total there to 240.
Chief Medical Officer Dr Tony Holohan outlines the detail behind the deaths:
Wider testing:
Anyone with Covid 19 symptoms can now avail of a test.
There are now almost 22 thousand confirmed cases of coronavirus here and 1,339 people have lost their lives.
Up until now only those in priority groups could avail of a Covid 19 test but now anyone who has symptoms can.
Symptoms include shortness of breath, high temperature and a cough.
To date almost 215 thousand coronavirus tests had been carried out here.
Over the past week just over 61 thousand 700 tests were conducted with a positivity rate of 3.7 per cent.
Trinity College Professor Luke O'Neill says the expanded testing is welcome but he really wants to see the Government prioiritise the wearing of face masks immediately.
Dublin still has the highest number of cases nationwide followed by Kildare and Cork.
When you break it down per 100 thousand of the population, Cavan has the highest incident rate followed by Dublin and Monaghan.
90 patients are in critical care units at present with Covid 19.
EU socio-economic warnings:
The EU's warned the impact of the coronavirus pandemic will have very severe socio-ecomonic consequences.
It says the bloc's economy will shrink by 7.5 per cent in 2020 and grow by just over 6 per cent next year.
The EU's spring 2020 forecast, published today, says Irish GDP will contract by 7.9 per cent this year and grow 6.1 per cent in 2021.
The unemployment rate is also predicted to increase across the EU to 9 per cent this year.
Finance Minister Paschal Donohoe believes Ireland's unemployment rate will be halved next year:
Cross-EU solidarity:
The Taoiseach has called for cross-European solidarity to tackle the Coronavirus.
Leo Varadkar said a stockpile of personal protective equipment is being put together by the EU to give to member states.
He's been speaking as the Dáil hears statements on the recent meetings of the European Council.
The Taoiseach has said it's important that Europe responds better to this than it did the last financial crisis:
Heathrow Airport testing:
Different technologies to try to tackle the spread of Covid-19 are going to be trialled at Heathrow airport.
They'll include UV devices, facial recognition, thermal scanning and contactless security checks.
The airport hopes to develop a standard that the rest of the world can follow.
Heathrow's chief executive John Holland-Kaye outlines the details:
Ministers leaking information:
The former director general of the HSE has criticised cabinet ministers who leak health information to journalists.
It follows reports of a divide between the National Public Health Emergency Team and senior ministers over the easing of Covid-19 restrictions.
Both sides have denied any division.
Tony O'Brien says whoever is leaking the information is unhelpful:
Pharmacy costs:
Pharmacies' operating costs are increasing by an average of 5,000 euro a month because of Covid-19.
The Irish Pharmacies Union says it's because of social-distancing measures needed to protect customers, such as counter screens.
The union says outlets' are struggling to cope, as retails sales are down by 36 per cent due to the pandemic.
One in five pharmacies has already laid off staff.
Nursing Homes:
91 per cent of the country's 581 nursing homes have now been tested for Covid-19.
The HSE says it also hopes to have the remainder complete in the coming days.
Roughly 80 residential care facilities are currently considered at risk and in need of significant supports.
The HSE's Chief Clinical Officer, Dr Colm Henry says efforts are being made to target them.
Testing:
The testing criteria for Covid 19 has changed from this morning.
People don't have to be in a priority group to get tested but need to have a cough, fever or shortness of breath.
GP Illona Duffy says widening the testing criteria will help contain the spread of the virus:
Obesity:
A new study is warning people who are obese are almost 40 per cent more likely to die from the coronavirus.
They are also seven times more likely to end up in intensive care, according to a British study by the Coronavirus Clinical Characterisation Consortium.
One in four people in Ireland is obese.
Donal O'Shea is the HSE's Clinical Lead on Obesity:
Hairdressers:
The Irish Hairdressers Federation is calling for the opening of salons to be brought forward to avoid a surge in black market services.
Salons won't reopen until phase 4 of the Governments roadmap plan, on July 20th, because they aren't deemed essential services.
But the IHF wants salons to be moved into phase 3 of the plan, on June 29th, due to fears of a black market economy.
The organisation says some hairdressers may be tempted to do call-outs to people's homes now that travel restrictions had been extended to 5km, possibly increasing the risk of spreading Covid-19 around the community.
Dylan Bradhsaw - owner of Dylan Bradshaw Salon in Dublin - says a lot of haridressers already have measures in place and are ready to reopen:
Leaving Cert:
Plans for this year's Leaving Cert will be further discussed at a meeting between stakeholders and the Department of Education later.
The state exam is due to start on July 29th and students are also expected to be brought back into schools two weeks beforehand.
The structure and timetable for the exams are issues yet to be ironed out, with an update expected next month.
Seamus Lahart's President of the Teachers Union of Ireland, who're among the groups attending today's meeting.
He says health and safety's also a major concern:
Local figures:
More than 61,000 Covid-19 tests have been carried out in the past week, with 2,200 returning a positive result.
The total number of tests carried out is now close to 215,000.
The number of confirmed cases in the midlands has risen to 1,102.
The testing criteria have been broadened so that people will no longer need to be in an at-risk group to be eligible.
Dr Cillian De Gascun, head of the Covid-19 Expert Advisory Group, says they are keeping a close eye on the demand for testing: