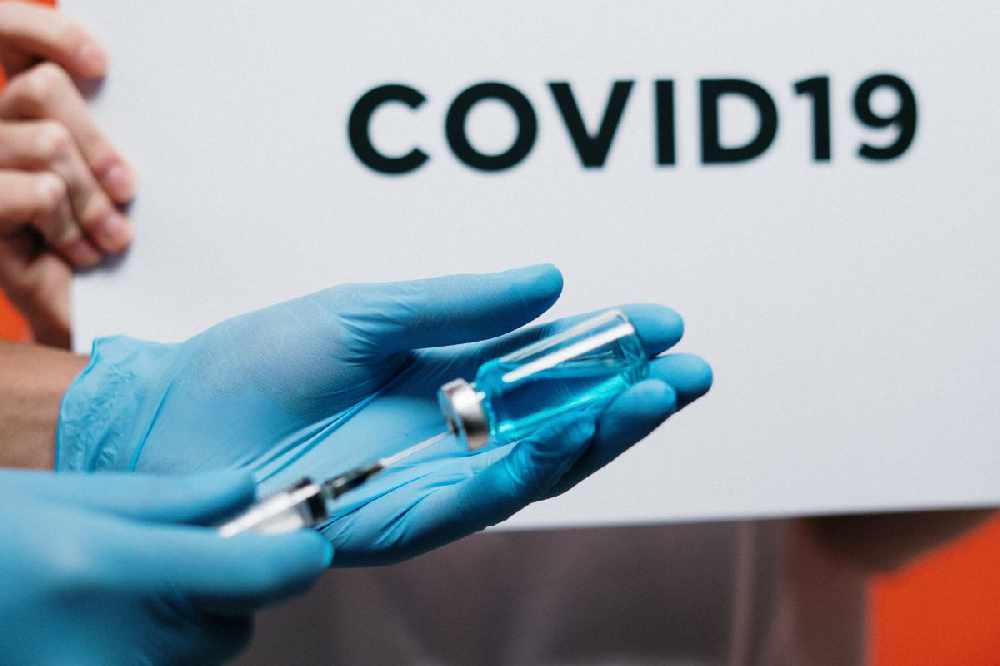 Latest news updates on Friday 12th June 2020.
Latest Figures:
3 more people with Covid-19 have died.
Death toll now at 1,705.
13 new cases, total at 25,250.
No new cases have been recorded in the midlands today.
The total amount of confirmed COVID-19 cases in the midlands remains at 1,414.
Westmeath has 671 cases, Laois has 262 confirmed cases of the virus while Offaly has 481 confirmed cases.
Dept. Of Health:
The Health Protection Surveillance Centre has today been informed that a total of 3 people with COVID-19 have died.
There have now been a total 1,705* COVID-19 related deaths in Ireland.
As of midnight Thursday 11 June the HPSC has been notified of 13 confirmed cases of COVID-19. There is now a total of 25,250** confirmed cases of COVID-19 in Ireland.

The HSE is working to identify any contacts the patients may have had to provide them with information and advice to prevent further spread.

There is currently a total of 83 confirmed cases of COVID-19 in hospital. Of these, 28 cases are currently in ICU.

Today's data from the HPSC, as of midnight, Wednesday 10 June (25,237 cases), reveals:

· 57% are female and 43% are male
· the median age of confirmed cases is 48 years
· 3,275 cases (13%) have been hospitalised
· Of those hospitalised, 415 cases have been admitted to ICU
· 8,116 cases are associated with healthcare workers
· Dublin has the highest number of cases at 12,172 (48% of all cases) followed by Cork with 1,533 cases (6%) and then Kildare with 1,426 cases (6%)
· Of those for whom transmission status is known: community transmission accounts for 38%, close contact accounts for 60%, travel abroad accounts for 2%

Dr. Tony Holohan, Chief Medical Officer, Department of Health, said; "The COVID-19 virus will continue to impact on the way we move about our daily lives for the foreseeable future, however we have already witnessed how our collective action can control the spread of the virus. By continuing to work together, implementing our new behaviours, we can continue to limit the spread of the disease."
County-by-county restrictions:
The Chief Medical Officer says any re-introduction of Covid-19 restrictions could be done on a county-by-county basis.
Health officials say there have been very few admissions to ICU over the last week and the number of new infections is falling.
Dr Tony Holohan says if there's a second wave, the re-introduction of measures could be geographically limited:
Thank you for @DeptRCD for highlighting the work the Community Champions have been doing across the country during #COVID19 and for supporting the programme @The_Wheel_IRL @ruralnetwork #Community4You #CommunityCall #InThisTogether. T https://t.co/TzVo3rYILG

— Irish Rural Link (@irishrurallink) June 12, 2020
Testing healthcare workers:
The Irish Nurses' and Midwives' Organisation is calling for the HSE to step up efforts to protect healthcare staff at work.
One in three Covid-19 patients in Ireland is a healthcare worker.
The organisation wants the health service to facilitate staff who come into unprotected close contact with a confirmed case to self-isolate for 14 days.
It's also asked that all healthcare staff, not just those in nursing homes, be provided with regular Covid-19 testing.
The HSE's Chief Clinical Officer, Dr Colm Henry, doesn't think there's merit in regular testing.
UK:
Coronavirus death rates more than halved across most of England and Wales between April and May.
Figures from the Office for National Statistics show the greatest drop was in London, where the rate fell by over 83 per cent.
The North East of England and Yorkshire and The Humber were the only regions not to see a fall of more than 50 per cent.
Statistics:
Sligo and Waterford have recorded fewer than 10 new coronavirus cases for the sixth week in a row.
New CSO stats up to the 5th of June show Donegal, Laois and Kerry have gone five weeks with less than 10 new cases.
Dublin is the only county where more than 20 people tested positive in the first week of this month.
The capital's also the only place where over five new deaths have been recorded in the last four weeks.
Complacency:
People are being urged to do all they can to still avoid contracting Covid-19, despite 92 per cent of cases recovering fully.
Public health officials are concerned about complacency setting in with the virus, as the vast majority of the over 25,000 cases in this country have since recovered.
The Covid-19 death toll now stands at 1,703, after a further 8 patients died, while 8 new cases have been recorded in the past 24 hours.
Deputy Chief Medical Officer, Dr. Ronan Glynn, says there are long time side effects for some who contract the virus:
Latest local figures:
The total amount of confirmed COVID-19 cases in the midlands is 1,414.
Westmeath remains at 671 cases, while Laois has 262 confirmed cases of the virus.
Offaly is the only county in the midlands to see a slight increase going from 480 to 481, a jump of one case.