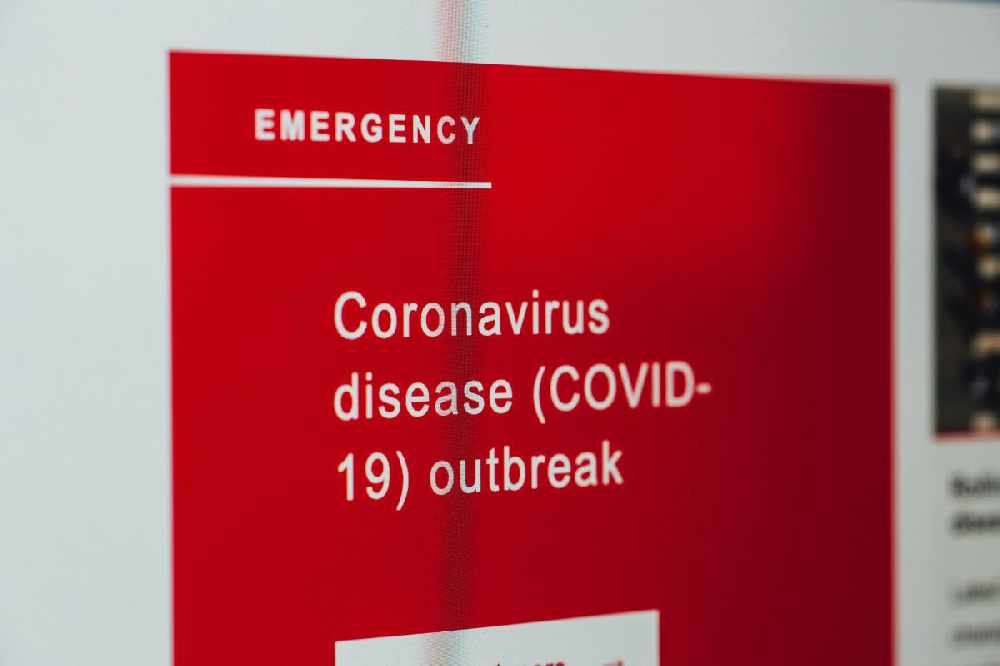 Latest national news updates on Friday 17th July.
Latest figures:
34 new Covid-19 cases have been confirmed by health authorities here today.
Three more people with the virus have also lost their lives.
Latest figures show there have now been 25,730 confirmed covid 19 cases, after a further 34 were recorded today.
There's been a drop in the number of cases in the midlands. The Department of Health has revised the total figures for Offaly.
The Faithful county has seen a drop in one bringing the new total to 485.
There's been no increase in Westmeath in eight days, the total number of cases there remains on 676.
Laois has not had a case reported in 25 days and remains on 265 cases.
The death toll since the virus broke out here in late February stands at 1,752, after 3 more people died.
Acting Chief Medical Officer, Dr. Ronan Glynn says COVID-19 is extremely infectious. It wants to spread, but it needs people to come into contact with each other to do so.
The top public health official says it now depends on the actions we take as individuals, as to whether this virus gets an opportunity to spread through our communities and he's urging people to continue to follow the public health advice, know the risks, know the symptoms and stay safe.
Pub:
A pub owner in Co Limerick says he is opening on Monday morning despite government advice not to do so.
Gearoid Whelan, from Whelan's bar in Newcastle West, says if the airports are allowed open than he has every right to do the same.
It was announced on Wednesday that pubs which just sell alcohol will not be able to open until the 10th of August.
Gearoid says he has spent thousands of euro installing social distancing measures in the bar:
Face masks:
It's hoped the public will comply with the wearing of face masks in shops, without the need for Gardaí to intervene.
The Justice Minister says officers will only be called in to stores as a "last resort".
Customers in shops, retail outlets and shopping centres must wear facial coverings to try and stop the spread of Covid-19, but the regulations are yet to be drawn up.
Retail groups are appealing for staff not to be the ones who have to impose the measures.
But Minister Helen McEntee says we've already seen strong compliance with masks:
Northern Ireland:
There have been no new Covid 19 related deaths in the North.
The death toll remains at 556.
However, there were 19 new cases bringing the total to 5,834 confirmed cases in Northern Ireland.
Yesterday there were 16 new cases north of the border.
Phase 4:
The current plan to ease Covid-19 restrictions in August could be reversed if cases continue to rise.
That's according to the head of the National Public Health Emergency Team's Modelling Advisory Group.
It follows a warning the country's now in a 'precarious position' with the virus after a rise in new infections.
Professor Philip Nolan says it's vital we keep the virus suppressed:
Travel:
The US won't be on a list of countries Irish people can travel to, without needing to quarantine when they come home.
The "green list" is due to be published on Monday - but the advice to avoid non essential travel will stay in place.
The Foreign Affairs Minister has confirmed the US won't be included - and it's "very unlikely" Britain will be either.
Simon Coveney says choosing the countries it's safe to visit will be based on medical evidence:
EU:
EU leaders are meeting today to negotiate on the 750 billion euro COVID recovery fund.
Details of the EU's long term budget for the next seven years are also being negotiated in Brussels.
It's the first face to face meeting of EU leaders in five months.
On arriving to the summit, Taoiseach Micheál Martin said it's important they achieve real results on the response to COVID-19:
Burnout:
TDs have heard the pandemic has taken a heavy toll on the mental health of people with disabilities and their carers.
Inclusion Ireland research has found mental health to be a very serious issue among people with intellectual disabilities.
Speaking to members of the Dáil's COVID committee John Dolan, CEO of the Disability Federation of Ireland raised concerns about burnout for carers if a second wave hits:
Hospitals:
The Covid-19 committee will today hear that 20% spare bed capacity's needed in the health service, to deal with a second wave.
The Irish Medical Organisation will say politicians have failed to grasp the huge effect the pandemic has had.
It will say patients conditions' are deteriorating as they wait for non-Covid related treatment.
Dr Denis McCauley, from the IMO, says the health system is facing a 'perfect storm' - due to reduced capacity and legacy issues:
Jobs:
Almost one in ten small and medium-sized businesses have closed permanently due to the pandemic.
A survey by SME Recovery Ireland also found 90% of businesses have had a reduction in revenue of over 25%.
It comes ahead of the launch of the government's July stimulus package next week.
John Moran, from SME Recovery Ireland, says it will have to be radical to prevent more businesses closing:
Testing:
Half of the Covid-19 testing centres are not currently in use, due to a lack of demand.
The HSE set up over 50 community testing centres across the country in March, at a cost of nearly 1.6 million euro.
Only 25 are now in operation on a daily basis, but the HSE says a total of 44 are still available if demand increases.
However, infectious diseases professor Jack Lambert believes they're a waste of money:
US:
The US has recorded more than 77,300 coronavirus cases in 24 hours - a global record.
It brings the total number of people infected with the virus to almost 3.6 million.
Cases are now rising in 40 states, and the number of deaths in the country has been steadily increasing too.
It comes as Donald Trump demands schools reopen this Autumn.
White House press secretary, Kayleigh McEnany, insists the US President is correct, regardless of what the science says:
Travel:
Countries including Sweden, Bulgaria and Romania will most likely be excluded from the 'green list' of countries due to be published next week.
The list of countries that Irish citizens can travel to without quarantine rules is set to be revealed on Monday.
It comes amidst concerns that tourists are travelling to Ireland and not self isolating for 14 days.
Editor of Air and Travel Magazine Eoghan Corry says there are a number of countries that definitely won't be on the list:
Twitter:
The use of the worried face emoji has increased by over 400 percent on Twitter this year.
Today is World Emoji Day and the most used Covid-related icons are a house and a germ.
The top three most used emojis on the site from January to July this year are the laughing face, the crying face and the sad face.
Our top trending emoji for 2020 however is a shopping trolley, which is up by 2,400 percent.
Leaving Cert:
The Labour Party's accusing the Education Minister of showing contempt to students, after Leaving Cert results were delayed.
Norma Foley confirmed last night the calculated grades won't be available until September 7th - instead of mid-August.
That was after Labour's Aodhan Ó Riordan asked her about it in the Dáil and she refused to commit to a date.
He's strongly criticising Minister Foley:
Local figures:
The National Public Health Emergency Team's warning Ireland is in a 'precarious position' in relation to Covid-19.
21 further cases of the virus have been confirmed and another death was recorded yesterday.
There's been no increase in Westmeath in seven days, the total number of cases there remains on 676.
Meanwhile, Offaly hasn't seen a rise in ten days, the total there is 486.
Laois has not had a case reported in 24 days and remains on 265 cases.
Public health officials say the cases which will be reported over the next week across the country have already "been seeded".
Acting Chief Medical Officer Ronan Glynn says the next week is unclear: