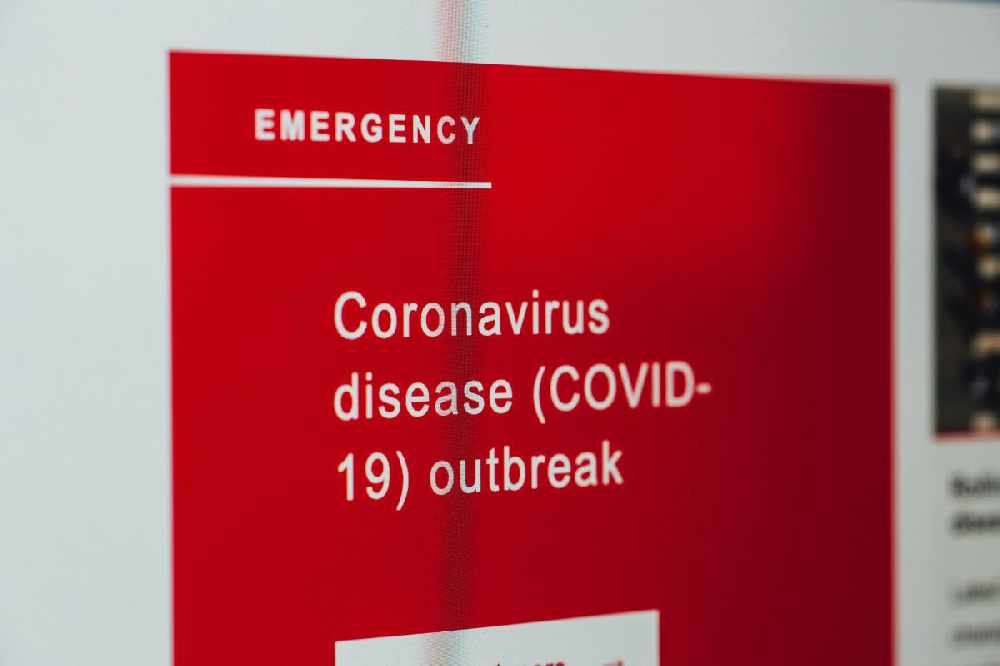 National news updates on Friday 19th February.
Latest figures:
The Health Protection Surveillance Centre has today been notified of 28 additional deaths related to COVID-19.
27 of these deaths occurred in February, 1 in January.
The median age of those who died was 79 years and the age range was 32-97 years.
There has been a total of 4,109* COVID-19 related deaths in Ireland.
As of midnight, Thursday 18th February, the HPSC has been notified of 763 confirmed cases of COVID-19. There is now a total of 213,400** confirmed cases of COVID-19 in Ireland.
There have been 23 further cases in Offaly, 18 in Westmeath, and 13 in Laois - giving the midlands region a total of 54 new cases today.
Of the cases notified today:
370 are men / 388 are women

72% are under 45 years of age

The median age is 30 years old

251 in Dublin, 84 in Galway, 57 in Kildare, 47 in Limerick, 42 in Waterford and the remaining 282 cases are spread across all other counties.***
As of 8am today, 754 COVID-19 patients are hospitalised, of which 151 are in ICU. 46 additional hospitalisations in the past 24 hours.
As of February 16th, 293,752 doses of COVID-19 vaccine have been administered in Ireland:
187,893 people have received their first dose

105,859 people have received their second dose
Dr. Ronan Glynn, Deputy Chief Medical Officer, Department of Health said; "The past year has been very difficult for people and we still have a way to go. Incidence remains very high and we cannot drop our guard.
"But better days are in sight. People continue to respond to public health advice and act in solidarity with one another. We have a dedicated and committed health workforce and we are learning more about this disease all the time. We now have three very safe and effective vaccines being rolled out and supply should increase very substantially over the coming weeks.
"Please continue in your efforts as we seek to ensure that as many people as possible can benefit from vaccination."
The COVID-19 Dashboard provides up-to-date information on the key indicators of COVID-19 in the community including daily data on Ireland's COVID-19 Vaccination Programme.
*Validation of data at the HPSC has resulted in the denotification of 1 death. The figure of 4,109 deaths reflects this.
**Validation of data at the HPSC has resulted in the denotification of 10 confirmed cases. The figure of 213,400 confirmed cases reflects this.
***County data should be considered provisional as the national Computerised Infectious Disease Reporting System (CIDR) is a dynamic system and case details are continually being validated and updated.
Nurses:
The Seanad will debate a Labour Bill today, which would ensure student nurses get paid.
The party wants them to get the same wage as healthcare assistants for the hours they work during placement.
Labour Senator Annie Hoey claims student nurses and midwives are being exploited, as the Government's refused to pay them during the pandemic.
Vaccine:
The medicines watchdog says there are no safety concerns about Covid-19 vaccines - despite over 2,100 reports of side-effects.
The Health Products Regulatory Authority says common complaints are tiredness, diziness and headaches.
About 260,000 doses of the jab had been administered here during the period in question.
HPRA chief executive Lorraine Nolan says all three vaccines being used here are safe:
Schools:
A top health official has warned the reopening of schools should not be taken as a sign that people can socialise.
Government ministers last night gave the green light for schools, which have been shut since Christmas, to return from the start of March.
The reopening will be staggered over several weeks, with different classes returning at different times.
Professor Philip Nolan, who chairs NPHET's modelling group, says this is not a sign that people can relax.
Restrictions:
Level 5 restrictions could be in place until May with Ministers expecting almost no measures to ease next month.
The phased re-opening of schools is likely to be the only major easing of the current lockdown amid fears around the new COVID variants.
Public Health Officials were described as incredibly cautious last night by senior Ministers briefed on the re-opening of schools.
It's likely to start on March 1st with Leaving Cert students, along with junior and senior infants, but a final date hasn't been formally signed off.
Multiple Ministers admitted there's a good chance not all students will be back in classrooms by Easter.
Some classes will return at the start of March, and then others on a phased basis every two or three weeks out into April.
Construction wasn't formally discussed at last night's meeting - but a number of people present said they don't see NPHET giving it the go-ahead.
It's expected very few restrictions will ease in the short term, with Level 5 possibly lasting until May.
Pay supports like the pandemic unemployment payment and wage subsidy scheme will likely be extended until June, with no significant re-opening for many sectors before then.
The one ray of positive news at the meeting was briefing from HSE boss Paul Reid and Vaccine Taskforce Chair Brian MacCraith that more than a million vaccinations a month could be happening from April.
Progress:
The Deputy Chief Medical Officer says Ireland's progress in driving down Covid rates has not "stalled".
NPHET yesterday reported 901 new cases of the virus, and 47 deaths.
There are 752 people in public hospitals with Covid and 148 in intensive care.
The number of new cases has remained near 1,000 per day for the last week, despite lockdown measures.
But Dr Ronan Glynn says things are moving in the right direction, just more slowly than before: