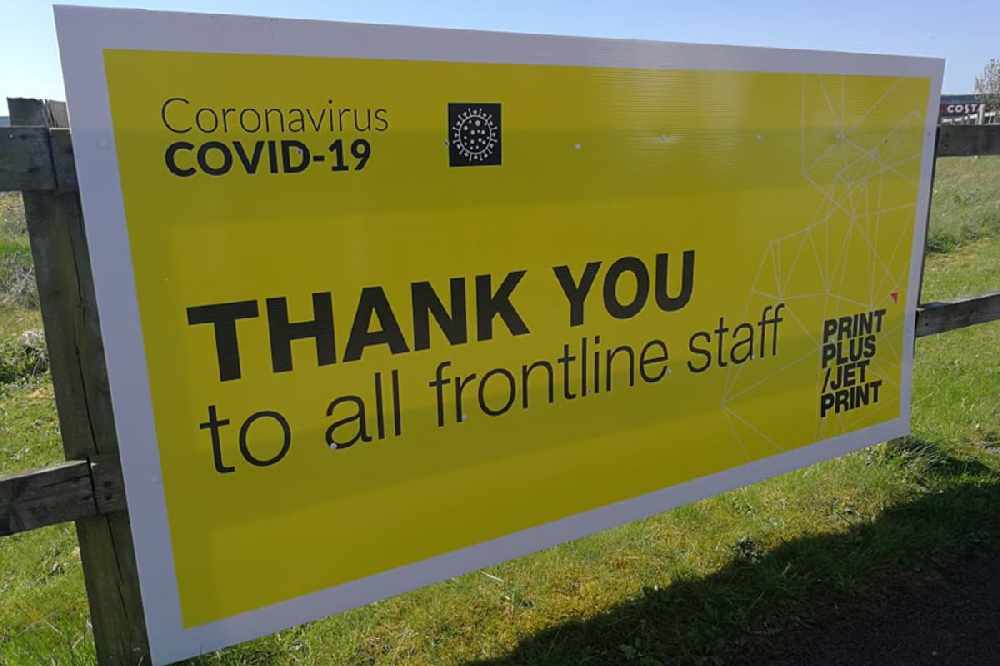 National news updates on Friday 24th June.
Latest Figures:
There have been no new deaths reported to the Health Protection Surveillance Centre today.
There has now been a total of 1,763 COVID-19 related deaths in Ireland.
There's been no further confirmed cases in the Midlands.
It means the total in Laois remains 267.
Offaly stays at 487 cases.
Westmeath has had 677 confirmed cases during the pandemic.
As of midnight Thursday 23rd July, the HPSC has been notified of 20 confirmed cases of COVID-19. There is now a total of 25,845* confirmed cases of COVID-19 in Ireland.
The HSE is working to identify any contacts the patients may have had to provide them with information and advice to prevent further spread.
Dr. Ronan Glynn, Acting Chief Medical Officer, Department of Health, said; "COVID-19 is a highly infectious disease that is still circulating in our communities. It is a dangerous illness that no-one wants to catch.
"While we have reason to be positive, we now need to continue to work together towards our collective goal of resuming healthcare services, reopening our children's schools, and protecting the most vulnerable.
"The past weeks have shown that when we maintain physical distance, wash our hands, wear a face cover where appropriate and cover our coughs and sneezes, together we can interrupt the spread of COVID-19. Let's keep going."
Schools:
There will be an update later on the re-opening of schools in six weeks time.
It's expected tens of millions of euro will be made available to cover the cost of any safety measures needed to protect staff and students from Covid-19.
The Irish Times reports that the funding will be made available to make structural changes to classrooms, improve hand washing facilities along with daily cleaning and hygiene routines.
Enhanced supervision and substitution will be provided to cover an expected increase in teacher absences.
The Taoiseach will meet the Education Minister this morning to discuss the plan.
Acting Chief Medical Officer Dr Ronan Glynn yesterday said that schools were "absolutely on track" to reopen based on how virus infection rate had stabilised.
#Yarnbombing in Mountmellick, #Laois....

If this doesn't bring a smile nothing will.

Brings a bright happy vibe to the area...#Ireland pic.twitter.com/HlaK6N1euH

— The Laois Cyclist (@thelaoiscyclist) July 23, 2020
US:
Donald Trump has scrapped plans to hold a Republican convention in Florida next month.
The national conference is where the party's presidential nominee is officially chosen.
Due to coronavirus outbreaks across America, smaller events will go ahead instead.
The US President says he has to keep people safe:
Young people:
The World Health Organisation says young people can help break the spread of Covid-19.
Globally, more than 15.3 million people have tested positive for the disease, while the death toll stands at more than 620,000.
Dr Michael Ryan from the organisation says young people can play a big role in helping the world get back to some sort of normal:
Social distancing:
The Acting Chief Medical Officer says a lack of social distancing among people is his main concern in the battle against Covid-19.
Public health officials are adopting a cautious, but optimistic approach to the spread of the virus, as latest data shows all the key indicators of the diseases are now stable, or declining.
Seven new cases have been confirmed, while nine more deaths have been recorded, including 8 late notifications from April, May and June.
Acting CMO Dr. Ronan Glynn is appealing to people to keep up their physical distance:
HSE Chief Clinical Officer Dr Colm Henry, says the National Public Health Emergency Team's also worried about some people refusing to be tested, and younger adults still contracting the virus:
Local figures:
For the third day in a row, there's been a new case in Laois, bringing the total in the county to 267.
Westmeath has had one new case yesterday - there's now 677 cases there.
While Offaly remains unchanged with 487 cases.