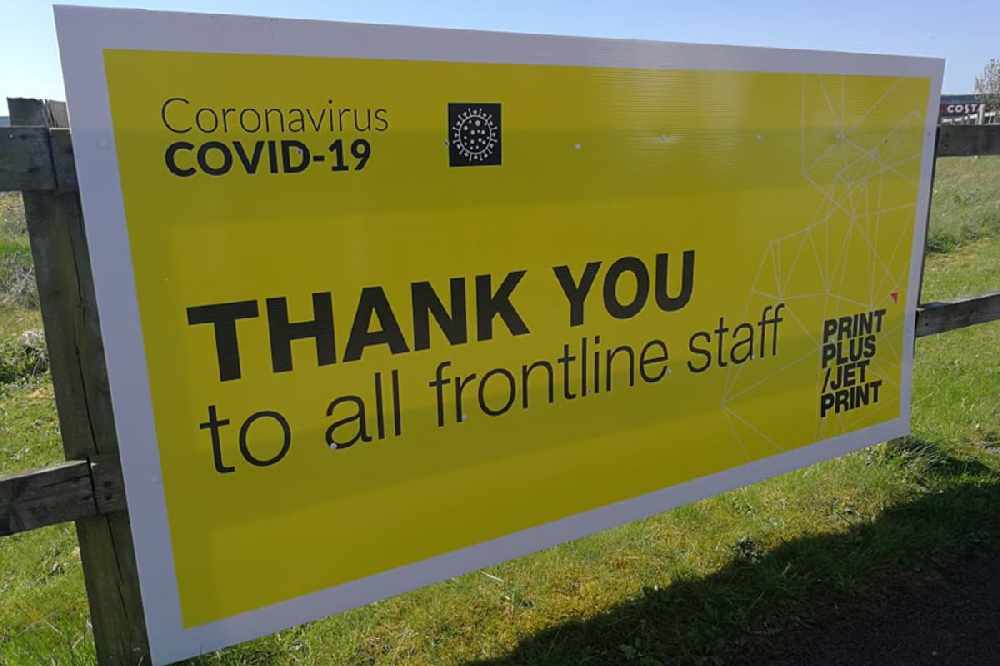 National news updates on Friday 26th February.
Latest Figures:
The Health Protection Surveillance Centre has today been notified of 29 additional deaths related to COVID-19.
17 of these deaths occurred in February, and 12 occurred in January.
The median age of those who died was 77 years and the age range was 29 - 95 years.
There has been a total of 4,300 COVID-19 related deaths in Ireland.
As of midnight, Thursday 25th February, the HPSC has been notified of 776 confirmed cases of COVID-19. There is now a total of 218,251* confirmed cases of COVID-19 in Ireland.
Of the cases notified today:
394 are men / 379 are women

67% are under 45 years of age

The median age is 34 years old

278 in Dublin, 69 in Galway, 57 in Meath, 52 in Kildare, 48 in Donegal and the remaining 272 cases are spread across all other counties. **
As of 8am today, 574 COVID-19 patients are hospitalised, of which 136 are in ICU. 24 additional hospitalisations in the past 24 hours.
As of February 23, 373,280 doses of COVID-19 vaccine have been administered in Ireland:
238,841 people have received their first dose

134,439 people have received their second dose
The COVID-19 Dashboard provides up-to-date information on the key indicators of COVID-19 in the community including daily data on Ireland's COVID-19 Vaccination Programme.
*Validation of data at the HPSC has resulted in the denotification of 3 confirmed cases. The figure of 218,251 cases reflects this.
**County data should be considered provisional as the national Computerised Infectious Disease Reporting System (CIDR) is a dynamic system and case details are continually being validated and updated.
Today's cases, 5-day moving average of new cases, 14-day incidence rate per 100,000 population and new cases in last 14 days days (as of midnight 25 February 2021) (incidence rate based on Census 2016 county population)
County

Today's cases**

(to midnight 25Feb2021)

5-Day Moving Average of New Cases

14-day incidence rate per 100,000 population

(to 25Feb2021)

New Cases during last 14 days

(to 25Feb2021)

Ireland

776

644

223

10,619

Offaly

17

19

395.1

308

Galway

69

38

328.2

847

Dublin

278

235

299.7

4,038

Louth

45

29

286.3

369

Longford

5

6

278.9

114

Laois

15

13

277.5

235

Monaghan

8

8

275.3

169

Limerick

39

38

270.9

528

Westmeath

13

20

269.2

239

Kildare

52

37

261.6

582

Mayo

20

17

252.9

330

Waterford

9

15

243.6

283

Meath

57

35

240.5

469

Carlow

13

8

202

115

Cavan

8

8

193

147

Tipperary

22

19

193

308

Donegal

48

27

187.2

298

Leitrim

<5

3

181

58

Clare

8

12

156.5

186

Wexford

<5

6

129.6

194

Wicklow

9

10

108.1

154

Roscommon

<5

5

103.8

67

Sligo

5

5

100.7

66

Kilkenny

6

5

91.7

91

Cork

20

21

68.5

372

Kerry

<5

5

35.2

52
~The 5-day moving average of the number of new cases provides an appropriate indicator of current daily case numbers within a county. It takes account of any validation of cases for previous days and smooths out daily/weekend fluctuations in case number
7 day incidence is 102.6

5-day moving average is 644
Vaccines:
Almost 7 in 10 people are in favour of reopening society as soon as the elderly and vulnerable are vaccinated.
However NPHET has suggested that there are no guarantees that it will be safe to do so.
The latest Irish Times/Ipsos MRBI opinion poll shows that a zero-Covid approach is not supported by a large majority of respondents who say they want things to get back to normal once the elderly and vulnerable have been vaccinated.
The HSE's Dr Colm Henry says it may not be as simple as we had hoped.
His comments come as the new B1-525 strain has been detected in Ireland for the first time.
The poll showed that the majority of people feel non-essential retail and services shouldn't reopen yet, but should be allowed to before the summer.
However when it comes to pubs and restaurants, the majority felt they should wait until after the summer.
Garda Commissioner Drew Harris says suggestions that more and more frustrated businesses owners are starting to ignore restrictions isn't the experience of Gardaí.
The poll also revealed that 8 out of 10 people would take the vaccine in the morning if they were given the opportunity.
Schools:
Parents say school closures are impacting secondary school students more than primary school children.
Figures from the CSO show that almost half of respondents with a child in fifth or sixth year say school closures has had a "major negative impact" on their learning.
14 percent of parents with children attending primary school felt the same.
One in three parents of teenagers said remote learning was having a negative impact on their child's social development while just over a fifth of parents of younger children said the same.

Progress from vaccines:
Ireland is likely seeing a reduction of infection rates among hospital staff and those in care due to vaccines.
There has been an 80 percent drop in nursing home cases in a single week, while cases amongst staff in hospitals is also down.
There are now calls for visits to nursing homes to be reintroduced with a review on visiting policies currently underway.
Chief Clinical Officer with the HSE, Colm Henry, says the figures in nursing homes are promising:
Airnbnb:
Airbnb expects the rollout of vaccines to trigger a significant rebound in travel this year.
It's reported a loss of 3.2 billion euro in the final quarter of 2020, as Covid-19 restrictions affected trips.
The firm's shifting its focus to beach and mountain destinations - where many perceive the risk of infection to be lower - as opposed to rentals in cities.
High rates in Galway:
One in every 77 people in the centre of Galway city tested positive for Covid-19 in the space of two weeks.
The local electoral area has the highest 14-day incidence rate in the country.
It was 1,292 per 100,000 people on Monday - over five times the national average.
Galway city councillor Martina O'Connor says it's partly down to cases in NUI Galway, and is urging students to be cautious:
Queen Elizabeth:
Britain's Queen says she's those unsure of getting a Covid-19 vaccine need to think about others.
She's thanked volunteers in the UK for helping roll out the vaccination programme, where more than 18 million people have received the injection.
She says getting the vaccine didn't hurt at all:
US:
Joe Biden has warned Americans "this is not a time to relax" - despite the country administering 50 million doses of Covid-19 vaccine since his swearing-in as President.
He confirmed more than 12 million injections will be deployed in the coming week, but says people must remain vigilant.
Mr Biden hopes they can accelerate the number of inoculations, as supplies increase:
Outbreak in prison:
About one in ten inmates at Arbour Hill prison in Dublin has tested positive for Covid 19.
12 cases have been confirmed. out of a population of 115 according to the Irish Times.
The number of staff who have been diagnosed