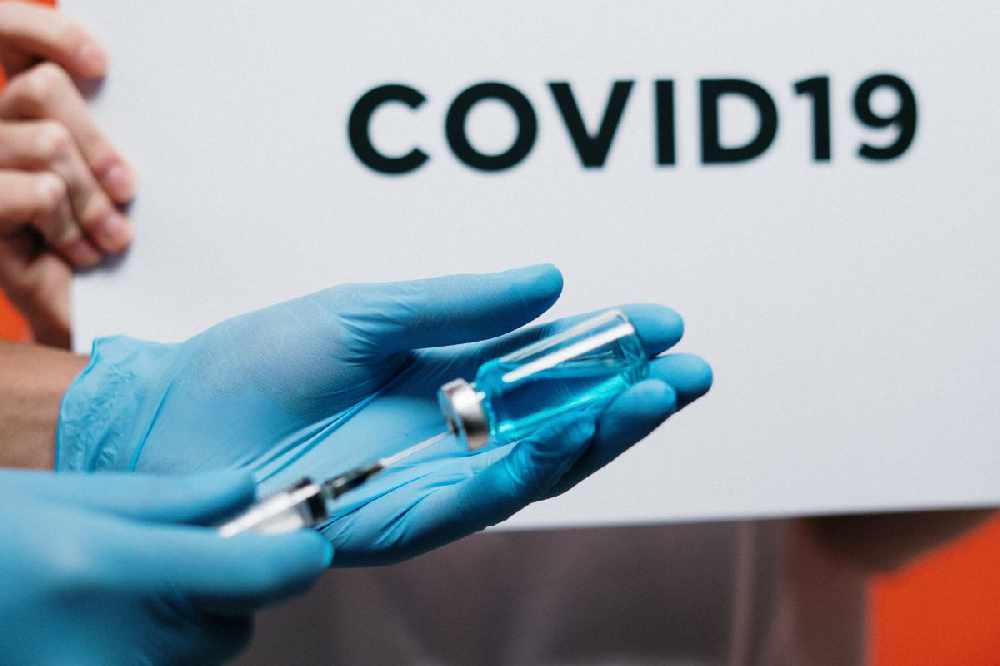 National news updates on Friday 31st July.
Latest figures:
There have been no new deaths reported to the Health Protection Surveillance Centre today.
There has now been a total of 1,763 COVID-19 related deaths in Ireland.
As of midnight Thursday 30th July, the HPSC has been notified of 38 confirmed cases of COVID-19. There is now a total of 26,065 confirmed cases of COVID-19 in Ireland.
The Department of Health has reported four of those cases have occurred in the midlands.
Two in Laois, bringing the county's total to 282; one in Westmeath, bringing the total to 680; and another in Offaly, with the total there now 488.
The HSE is working to identify any contacts the patients may have had to provide them with information and advice to prevent further spread.
Of today's 38 cases;
22 males/ 16 females

Median age 30 years

82% are under 45 years of age

32 cases are located in Dublin or Kildare

26 are associated with outbreaks or are close contacts of confirmed cases
Over the past two days a total of 123 cases have been reported. Of these;
84 cases are linked to known outbreaks or are close contacts of other confirmed cases.

At least 19 cases have been identified as community transmission while 20 cases remain under investigation

44 cases are located in Kildare, 33 in Dublin, 11 in Clare, 10 in Laois, 8 in Limerick and the remaining 17 are located across 10 counties.
Dr Ronan Glynn, Acting Chief Medical Officer, Department of Health, said; "Mass testing has now taken place in relation to a number of known outbreaks.
"We may be beginning to see more cases which we cannot link to outbreaks or close contacts. The National Public Health Emergency Team will continue to monitor this situation closely over the coming days."
A survey of GP's has indicated that the vast majority of patients who had contacted them with COVID-like symptoms in the past week had not been self-isolating since the onset of their symptoms.
Dr. Ronan Glynn said; "The importance of isolating as soon as you have any flu like symptoms cannot be overstated. Without this individual action we simply will not break the chains of transmission and we will put many people at risk of infection.
"It is important that people know that there is no charge for GP or testing services relating to COVID-19. Please do not hesitate to contact your GP if you have any concerns.
"This weekend, the six key things people need to do are limit the size of your network & time you spend with them, keep your distance, meet up outside if possible, wash your hands, wear a face covering and download the COVID Tracker App."
Virus:
An immunology expert claims there are many undetected cases of Covid-19 here, as a result of international travel.
85 new cases of the virus were confirmed yesterday, which was the highest in over two months.
The acting chief medical officer, Ronan Glynn, says the vast majority are Irish to Irish transmissions.
But Dr Tomás Ryan, an associate professor in Trinity College Dublin, says we aren't picking up a lot of imported cases:
UK:
Lockdown restrictions have been tightened in parts of northern England - including the whole of Greater Manchester - because of a rise in coronavirus cases.
People from different households won't be allowed to meet up indoors, not just at homes, but also pubs and restaurants.
Areas of West Yorkshire and East Lancashire are included too - affecting cities like Bradford, Burnley and Blackburn.
Sky's political correspondent Joe Pike, who's at Downing Street, says the government's strategy has changed:
Hotels:
Occupancy rates in hotels and guest houses for July were down by nearly 50 percent compared to the same time last year.
A survey of 350 properties by the Irish Hotels Federation says the outlook for September is also worrying with occupancy currently at 24 percent.
IHF says the government missed an opportunity by not reducing tourism VAT like the UK where it was brought down from 20 to 5 percent.
The organisation's president, Elaina Fitzgerald Kane is also sceptical about the 'Stay and Spend' tax credit scheme.
PUP debate:
The Department of Social Protection is denying claims it's unlawful for its inspectors to check people's Covid payment details at airports and ports.
Yesterday the Data Commission questioned the legality of collecting information which could see people's payments cut for traveling abroad.
A spokesperson for the department says the checks have a 'firm legal basis' and it will discuss the issue further with the data watchdog.
Pub:
A pub in county Meath is opening today without a restaruant licence.
Pauline Fay who runs Fay's in Drumconrath says she needs to be working and has made arrangements with a takeaway across the road to provide food for customers.
She says she has contacted the Gardaí and they told her they had no issues with her opening, but would be calling if there were any complaints.
Pauline says she has spent thousands of euro on renovations to make it safe, and believes she's been closed for too long:
Provision:
The new clusters linked are also believed to be associated with Direct Provision centres.
The HSE say asylum seekers are entitled to the same level of healthcare as everyone else.
Dr Siobhan Ni Bhriain is encouraging those in the centres to get medical treatment for Covid-19 if they need it:
Local figures:
85 new cases were confirmed yesterday evening.
10 of those cases are in the midlands, bringing the region's total to 1,446.
Laois' total has jumped by nine, to 280, and Westmeath's by one 679.
The number of confirmed cases in Offaly remains unchanged on 487.