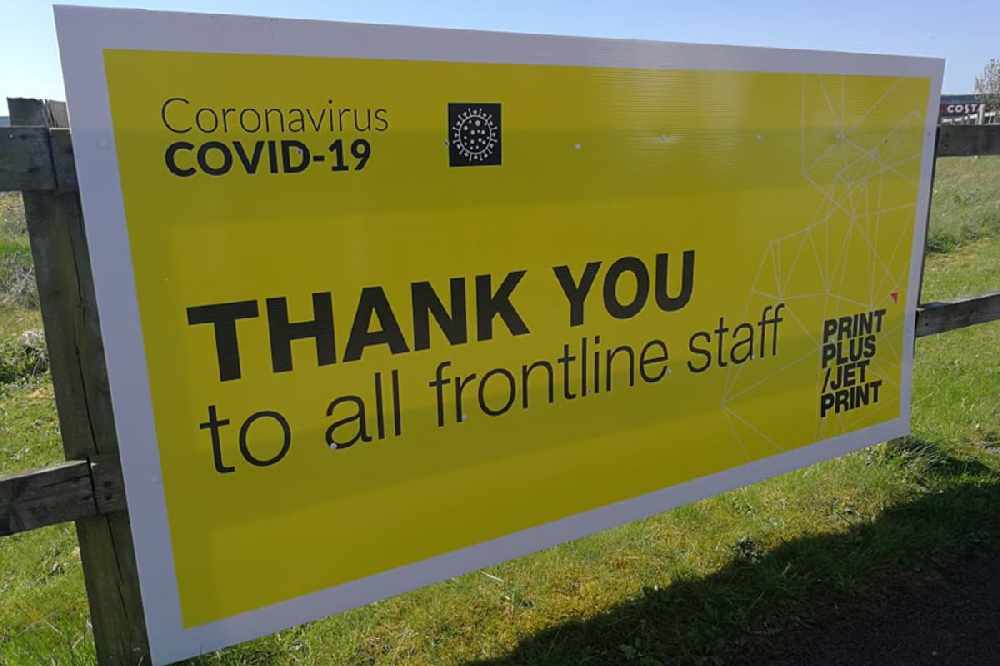 National News 3rd July 2020
Latest figures:
The Health Protection Surveillance Centre has today been informed that a total of 2 people with COVID-19 have died.
There has now been a total of 1,740 COVID-19 related deaths in Ireland.
As of midnight Thursday 2nd July, the HPSC has been notified of 9 confirmed cases of COVID-19. There is now a total of 25,498 confirmed cases of COVID-19 in Ireland.
One new case has been reported in the midlands.
That's in Westmeath, bringing its total to 673.
Offaly remains on 483, and Laois on 265.
The HSE is working to identify any contacts the patients may have had to provide them with information and advice to prevent further spread.
The COVID-19 Dashboard provides up-to-date information on the key indicators of COVID-19 in the community.
Dr. Ronan Glynn, Acting Chief Medical Officer, Department of Health, said; "Ireland's 14 day incidence of COVID-19 is now less than 3 cases per 100,000. This is amongst the lowest in Europe and demonstrates that the disease remains suppressed in our communities. The key to maintaining this status is responsible individual behaviours and avoiding any complacency."
"HIQA's report on mortality today demonstrates that we have comprehensively recorded deaths relating to COVID-19 in Ireland by following the recommended WHO approach.
"We have consistently recorded and published data on all deaths where a person had COVID-19 or was suspected to have COVID-19. This reporting gives us a robust understanding of the impact of the disease in Ireland and continues to inform our response."
Unemployment:
Ireland's unemployment rate may not return to pre-covid levels until 2024.
Just over 1 million people, or 22.5 per cent of the population, are now out of work, according to the Central Statistics Office.
The Central Bank expects this to fall to 14.5 per cent by the end of the year, if lockdown measures continue to be unwound on a phased basis.
Its Director of Economics and Statistics Mark Cassidy says it could be 4 years before unemployment returns to levels seen before the pandemic:
Schools:
The country's Deputy Chief Medical Officer says the guidance on schools is subject to review depending on the evidence.
Dr. Ronan Glynn says while 1 metre at least is preferable for younger children, that should not stop them from going back to school.
He says the 1 metre social distance rule should apply to young kids too:
National Figures:
A DCU professor says it's good that the number of cases of coronavirus is staying relatively low.
5 more people with Covid 19 have died in the Republic, bringing the death toll to 1,738.
There are 15 new confirmed cases, with the total number of people testing positive for the virus at 25,489.
Almost a fifth of new coronavirus cases in the last week have been related to travel.
The National Public Health Emergency Team has again raised concerns about the increasing trend.
Professor Anthony Staines says not enough people are wearing face masks which could lead to fewer people becoming infected:
Research:
4.8 million euro in funding is being pumped into Covid 19 research to find out why some people get the infection more easily.
The Higher Education Minister Simon Harris has announced the investment, which will try to find effective vaccines for the disease.
It'll be funded by Science Foundation Ireland, led by Professors Kingston Mills, Luke O'Neill and Aideen Long of Trinity College.
Minister Harris says along with finding out who's immune from the virus, the funding will look into rapid antibody testing:

Chief Medical Officer:
The government's paying tribute to the Chief Medical Officer for his leadership in handling the Covid-19 crisis.
Dr. Tony Holohan is stepping aside from his work commitments to be with his family as his wife Emer, who has cancer, has been admitted to palliative care.
Deputy Chief Medical Officer, Dr. Ronan Glynn has taken up the role with immediate effect.
Taoiseach Micheál Martin thanked Dr. Holohan on behalf of the people of Ireland for "helping to guide this country through the Covid-19 emergency" and said every home in the country has come to know him.
Health Minister Stephen Donnelly says the country's been lucky to have Dr. Holohan steering it through the pandemic:
The Health Minister and Chief Medical Officer in Northern Ireland have paid tribute to Dr. Tony Holohan.
A joint statement from Robin Swann and Dr. Michael McBride says their thoughts are with Emer, Tony and their children and wider family circle.
The pair say they appreciate the support, co-operation and friendship of Dr. Holohan and his team during the pandemic.
Latest Figures:
No new cases have been reported in the midlands - meaning the region has not had an increase in 10 days.
Westmeath remains on 672, Offaly on 483, and Laois on 265.