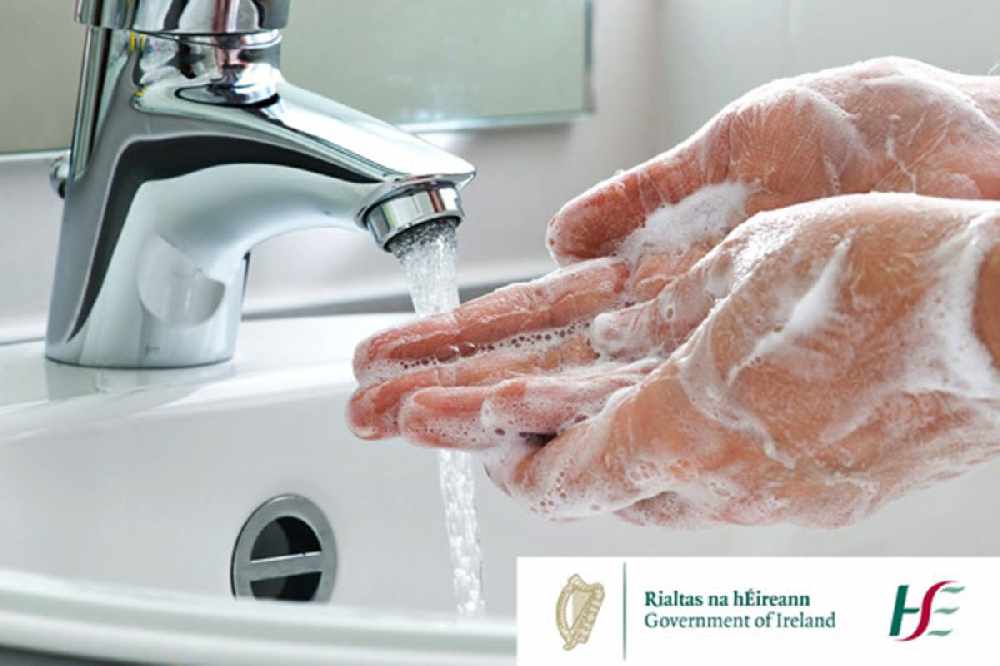 National news updates on Friday 3rd September.
Latest figures:
There have been no new deaths reported to the Health Protection Surveillance Centre today.
There has been a total of 1,777 COVID-19 related deaths in Ireland.
As of midnight Thursday 3 September, the HPSC has been notified of 98 confirmed cases of COVID-19. There is now a total of 29,303* confirmed cases of COVID-19 in Ireland.
Of the cases notified today;
48 are men / 50 are women

66% are under 45 years of age

42% are confirmed to be associated with outbreaks or are close contacts of a confirmed case

9 cases have been identified as community transmission

24 in Dublin, 13 in Kildare, 8 in Kerry, 6 in Kilkenny, 6 in Limerick, 6 in Louth, 5 in Tipperary and the remaining 30 cases are in Carlow, Clare, Cork, Galway, Laois, Leitrim, Longford, Meath, Monaghan, Offaly, Waterford and Wexford.
The HSE is working to identify any contacts the patients may have had to provide them with information and advice to prevent further spread.
The COVID-19 Dashboard provides up-to-date information on the key indicators of COVID-19 in the community.
Dr Ronan Glynn, Acting Chief Medical Officer, Department of Health, said; "As we head into another weekend, keep physical distance top of mind at all times. Have no more than 6 visitors to your home and keep 2m between you. Open windows and keep rooms well ventilated if possible.
"It's important that we all keep our number of social contacts low while we focus on keeping our schools safe, continuing to resume healthcare services and ultimately protecting the most vulnerable from COVID-19."
*Validation of data at the HPSC resulted in the denotification of one case. The figure of 29,303 reflects this.
Rules on eating out:
The Government has moved to clarify that pubs and restaurants will not have to keep a record of what each customer eats.
A new rule introduced yesterday has caused confusion within the hospitality industry.
Publicans and restaurateurs were furious with the measure, describing it as pointless and an administrative nightmare.
Tanaiste Leo Varadkar says businesses simply must be able to show that a substantial meal was served if alcohol was being consumed.
Travel Restrictions:
Three Irish MEPs are trying to get Covid 19 travel rules relaxed.
They've written to the Government as they don't want to self-isolate for two weeks.
MEPS Ciaran Cuffe, Billy Kelleher and Sean Kelly have written this letter to the Government to make it easier for them to travel between Ireland, Brussels and Strasbourg.
They want to take Covid 19 tests instead of self-isolating for two weeks and say they need to attend the European Parliament in person, and being in quarantine when at home in Ireland would restrict their activities.
It comes after Phil Hogan quit his role as EU Commissioner due to the golf gate controversy - partly because he broke coronavirus travel rules.
The government's nominees to replace Phil Hogan in the job will be confirmed "in the next two days".
The Taoiseach says the names of "two strong candidates" will be given to the European Commission President Ursula von der Leyen.
The three coalition leaders are still considering who they'll put forward for the job, with Foreign Affairs Minister Simon Coveney in the mix, along with European Parliament Vice President Mairead McGuinness and MEP Frances Fitzgerald.
Sports Restrictions:
The Minister for Sport says she's "keen" to lift the restriction on attendance at sports fixtures.
Public health officials are expected to consider how it can be done following a meeting with top figures from the GAA, FAI and IRFU later today.
Until recently up to 200 people were allowed to gather together for a sporting event.
But plans to increase that cap to 500 were axed on August 18th after a spike in infections.
NPHET said it wanted matches played behind closed doors.
The new restrictions drew a curt response from the GAA, which demanded acting Chief Medical Officer Dr Ronan Glynn meet with its officials to "present the empirical evidence ... without delay".
Two and a half weeks on, sports Minister Catherine Murphy says she's "keen to see restrictions lifted".
But only if it can be squared with the public health advice.
Later this afternoon she will bring in the top officials from the GAA, FAI, IRFU and Sport Ireland for a teleconference with the Minister for Health Stephen Donnelly and Dr Glynn.
Bosses at the sports bodies are expected to lay out their concerns and suggestions to health officials, with a view to working out how "current restrictions could be addressed".
Covid Testing:
The Irish Patients' Association says health officials need to urgently investigate why so many people aren't turning up for their Covid-19 tests.
Yesterday the HSE said up to a quarter of appointments at some of its centres weren't being kept.
95 more people were reported to have tested positive for the virus yesterday, with no deaths recorded.
Stephen McMahon from the Irish Patients' Association says all the no-shows could add up to scores of missed cases.
Workers burnout:
Six out of ten employees say they're feeling more stressed since Covid-19 arrived -- with women getting the worst of it.
Researchers at the University of Limerick polled nearly six hundred workers and managers.
Limerick-based management school OMT Global commissioned the study, and warns stress levels could lead to more people dropping out of work in the months ahead.
Its chief executive Mark Doyle says women seem to be having the most trouble balancing home and work life.
Food:
There's been a 70 per cent increase in demand for supply of food due to Covid 19.
The first national food appeal for communities affected by the pandemic is being made today by FoodCloud.
Over 400 Tesco, Aldi, Lidl and Eurospar stores across the country will take part from the 17th to the 20th of this month to meet a target of 280,000 meals.
FoodCloud CEO, Iseult Ward says shoppers can help charities by buying extra food at their local supermarket: