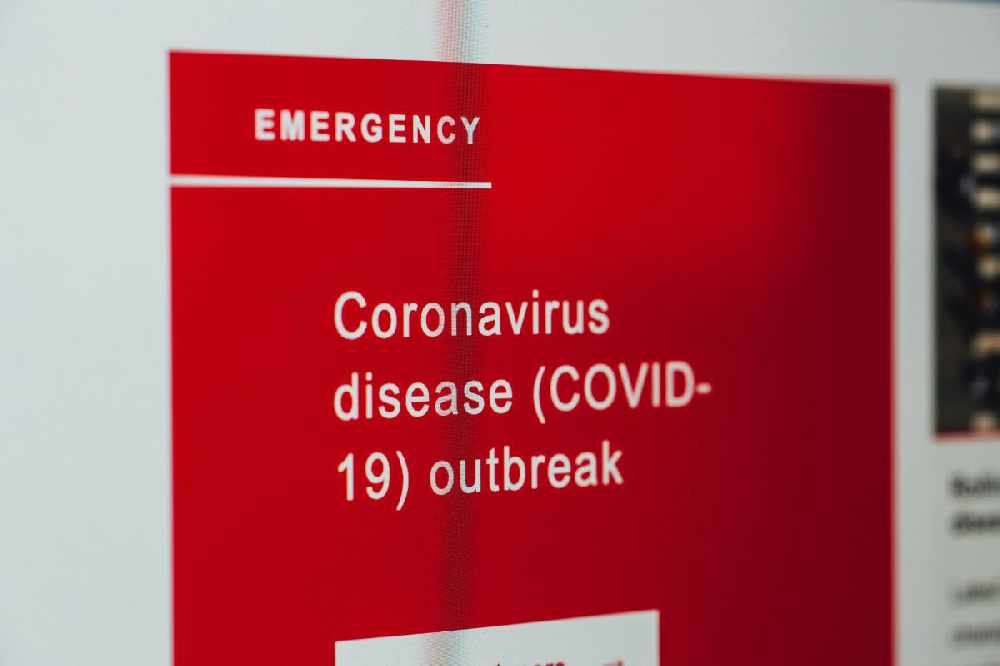 National news updates on Monday 11th January.
Figures:
Statement from the National Public Health Emergency Team The Health Protection Surveillance Centre has today been notified of 8 additional deaths related to COVID-19.
There has been a total of 2,352 COVID-19 related deaths in Ireland. As of midnight, Sunday 10th January, the HPSC has been notified of 4,929 confirmed cases of COVID-19.
There is now a total of 152,539* confirmed cases of COVID-19 in Ireland.
Of the cases notified today:
2,250 are men / 2,641 are women
59% are under 45 years of age
The median age is 39 years old 1,513 in Dublin, 695 in Cork, 320 in Limerick, 305 in Wexford, 225 in Galway and the remaining 1,871 cases are spread across all other counties.
As of 2pm today, 1,582 COVID-19 patients are hospitalised, of which 146 are in ICU.
156 additional hospitalisations in the past 24 hours.
Dr Tony Holohan, Chief Medical Officer, Department of Health said: "While we are seeing the first glimmer of hope in respect of our daily case figures and positivity rates, the situation in hospitals and ICUs around the country continues to worsen day on day.
We know that hospitalisations occur some weeks after a confirmed case is notified, and mortality after that again. That means we are unfortunately set for a period of time where the situation in our hospitals gets worse before it gets better."
"The best way forward now is for all of us to stay at home.
Staying at home and cutting your contacts right down to only those in your immediate household is the one vital way we will protect our healthcare system as it struggles with the burdens brought on by this surge in COVID-19 infections."
Dr Michael Power, HSE Clinical Lead for Intensive Care, said: "Over the past weeks, we have seen a swift and sharp spike in admissions into critical care units across the country. As of this morning, we have 146 people sadly in ICU. This is nearing the springtime peak of 155 people in critical care. The potential long-term impacts on these patients' health is stark and significant. ICUs are not where we want anyone to be. They are our very last line of defence against COVID-19. The best way we can protect our ICU capacity and those that work in them is to stay at home."
Professor Philip Nolan, Chair of the NPHET Irish Epidemiological Modelling Advisory Group said: "The alarming level of disease is unprecedented in terms of our experience of the levels of COVID-19 in the community. We are seeing numbers of cases per day, and numbers in hospital, that we just could not have comprehended prior to Christmas. The tools to address this accelerated growth rate are in our hands and we know from experience how we can significantly suppress transmission of the virus. "We are beginning to see the first signs of the impact of the latest public health measures, with test positivity falling and case numbers starting to stabilise, but this will only continue if every one of us is committed to following the public health advice to stay at home and work from home as much as possible. This is vital in order to make significant headway over the next 7 days and to reduce the pressure on our health services and healthcare colleagues".
Dr Cillian De Gascun, Medical Virologist and Director of the National Virus Reference Laboratory said: "Further testing of COVID-19 samples indicates that the UK variant continues to account for an increasing number of cases– more than 40% of the positive cases tested in the last 7 days can be traced back to this variant. The greater risk of infection posed by this new variant increases the risk of transmission of the disease in the community. Now, more than ever, there is an urgent need for vigilance in our individual response to the disease, which is spread through close proximity to others. This virus cannot spread when households do not mix together, when social gatherings do not occur and when people stay at home for all but essential reasons."
Professor Karina Butler, Chair of the National Immunisation Advisory Committee said: "The roll out of the COVID-19 vaccine programme is underway. The recent authorisation of the 2nd COVID-19 vaccine for Europe, Moderna, and the latest news on the Astra Zeneca approval process gives us cause for hope for rapid community vaccination against COVID-19 in coming months. Every time we wash our hands, wear a face covering and keep a two metre distance from others, we are protecting the most vulnerable in our society and our frontline healthcare workers and giving all of us much needed additional time for more vaccines to be administered."
The COVID-19 Dashboard provides up-to-date information on the key indicators of COVID-19 in the community.
| | | | | | | | |
| --- | --- | --- | --- | --- | --- | --- | --- |
| County | | Today's cases (to midnight 10Jan2021) | | 14-day incidence rate per 100,000 population (28Dec2020 to 10Jan2021) | | New Cases during last 14 days (28Dec2020 to 10Jan2021) | |
| Ireland | | 4,929 | | 1378.7 | | 65,650 | |
| Monaghan | | 160 | | 2687.9 | | 1,650 | |
| Louth | | 205 | | 2319.9 | | 2,990 | |
| Limerick | | 320 | | 2032.3 | | 3,961 | |
| Waterford | | 68 | | 1667.3 | | 1,937 | |
| Wexford | | 305 | | 1641.0 | | 2,457 | |
| Dublin | | 1,513 | | 1568.0 | | 21,127 | |
| Cavan | | 37 | | 1495.2 | | 1,139 | |
| Donegal | | 157 | | 1493.8 | | 2,378 | |
| Carlow | | 78 | | 1473.7 | | 839 | |
| Cork | | 695 | | 1457.3 | | 7,911 | |
| Clare | | 114 | | 1427.4 | | 1,696 | |
| Mayo | | 185 | | 1303.4 | | 1,701 | |
| Kilkenny | | 39 | | 1194.2 | | 1,185 | |
| Meath | | 124 | | 1179.2 | | 2,300 | |
| Sligo | | 22 | | 1147.5 | | 752 | |
| Kerry | | 66 | | 1095.4 | | 1,618 | |
| Kildare | | 154 | | 1029.2 | | 2,290 | |
| Offaly | | 33 | | 933.8 | | 728 | |
| Longford | | 7 | | 917.5 | | 375 | |
| Laois | | 63 | | 911.5 | | 772 | |
| Tipperary | | 127 | | 860.5 | | 1,373 | |
| Roscommon | | 72 | | 821.1 | | 530 | |
| Galway | | 225 | | 815.7 | | 2,105 | |
English morturaries:
170 bodies are being kept at a temporary storage facility in England because local hospital mortuaries are full.
Officials are worried the county will be left in "real difficulty" if they exceed capacity in the coming weeks.
The mortuary in Leatherhead, Surrey was originally opened during the first wave last year to alleviate demand elsewhere.
Traffic:
Concerns are being raised about a lot of traffic in scenic areas in County Wicklow despite Covid restrictions being in place.
Councillor Shay Cullen says people were breaching the 5km rule over the weekend to see the snow:
Extra payment:
Labour is calling for low income families to receive a stay at home payment of €150.
The party's senator, Rebecca Moynihan, says they should be given an allowance for the month of January at least:
Vaccinations:
Junior doctors will get their Covid-19 vaccines from today - despite being told they were to cancel their vaccinations.
The Irish Medical Organisation raised the issue after medics had been told they would get the jab at their new base next week when they were due to be relocated.
Dr. Gabriel Beecham is from the group, he says the logic behind some hospitals making this decision, was to ensure doctors would get the required two doses in the same hospital.
Hospital overcrowding:
Patients had to be treated in ambulances outside Letterkenny University Hospital last night, according to the INMO.
They say seven patients were left waiting in ambulances as there wasn't enough space in the hospital because of Covid 19.
The Irish Nurses and Midwives Organisation says its staff are under unprecedented pressure in the facility and the emergency department is packed.
Infectious diseases expert Professor Paddy Mallon says this situation could be repeated in other hospitals:
Meanwhile,
All off-duty staff at an Enniskillen hospital were called in to the facility last night to deal with the pressure caused by the number of patients with Covid-19.
The Western Trust made the appeal last night for the South West Acute Hospital.
Across Northern Ireland there were 670 patients with the virus, including 53 in intensive care.
It's clear that most people have retreated to the safety of our homes. It's hard, but needed. We've early signs of the benefit of this. However our healthcare staff will be dealing with increased pressure & strain next week. What we do today helps them to save lives. @HSELive

— Paul Reid (@paulreiddublin) January 10, 2021
Alcohol restrictions:
The purchase of alcohol on supermarket vouchers is banned from today, as well as a number of multi-buy schemes.
The measure is part of regulations under the Public Health Act, which looks to restrict price promotions involving drink.
Price promotions which apply to other groceries can no longer be used for alcohol products. Its one of a few new measures being introduced today under the Public Health Act.
Minister for Health, Stephen Donnelly has welcomed the new regulations, which will see a ban on alcohol being sold at a reduced price for a limited time.
Promotions that offer a reduced cost because alcohol is sold with another product or service will also end as part of the measures.
Minister Donnelly says one of the primary objectives of the Act is to delay the time when children and young people begin to consume alcohol.
He says these Regulations will ensure the sale of alcohol products at pocket money prices cannot continue and believes they bring us closer to reducing harmful drinking and health problems caused by alcohol consumption in this country.
Schools:
Disability groups will call on the Education Minister today to reopen special schools and classes for children with special needs.
Inclusion Ireland is among the organisations that will meet Norma Foley at a quarter past 12 this afternoon to discuss school closures.
It says many skills these children have learnt in schools could be lost and a child can become withdrawn or have anger outbursts.
Inclusion Ireland Chief Executive, Enda Egan outlines the supports parents and children need:
Worse than predicted:
More Covid-19 cases have been reported in the Republic in the past two weeks, than in the first eight months of the pandemic here.
6,888 new cases of COVID-19 have been confirmed in the Republic along with 8 more deaths.
61,484 cases have been reported in the past 14 days, while the country's total number of infections on October 30th stood at 61,059.
DCU Professor Anthony Staines says the spiraling case numbers are much worse than predicted:
The estimated national 14-day incidence rate of the virus is now at 1,291 cases per 100,000 people.
Professor Staines has concerns about the speed of the roll-out of a vaccine: