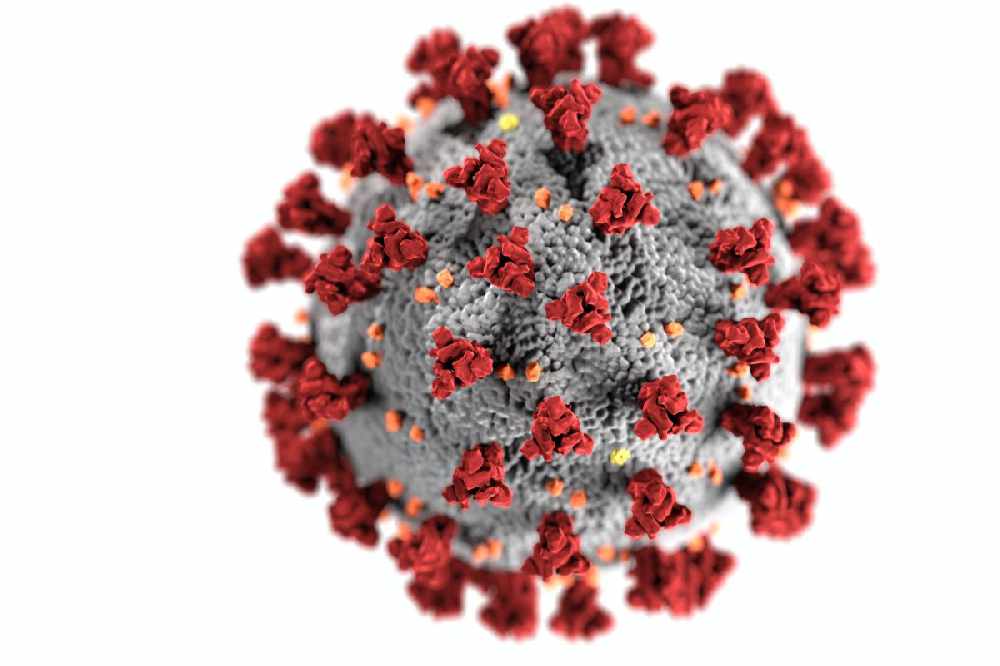 National News 12th October 2020.
Latest figures:
The Health Protection Surveillance Centre has today been notified of 1 additional death related to COVID-19.
There has been a total of 1,827 COVID-19 related deaths in Ireland.
As of midnight Sunday 11th October the HPSC has been notified of 825 confirmed cases of COVID-19. There is now a total of 43,531* confirmed cases of COVID-19 in Ireland.
Of the cases notified today;
426 are men / 392 are women
78% are under 45 years of age
The median age is 30 years old
254 in Dublin, 147 in Cork, 39 in Cavan, 38 in Donegal, 37 in Kildare and
the remaining 310 cases are spread across 20 other counties.
As of 2pm today 224 COVID-19 patients are hospitalised, of which 32 are in ICU. 20 additional hospitalisations in the past 24 hours.
The COVID-19 Dashboard provides up-to-date information on the key indicators of COVID-19 in the community.
*Validation of data at the HPSC has resulted in the denotification of 2 confirmed cases. The figure of 43,531 confirmed cases reflects this.
County

Today's Cases

(to midnight 11/10/20)

14-Day incidence rate per 100,000 population

(28 Sep – 11 Oct)

New Cases during last 14 days

(28 Sep – 11Oct)

NATIONAL

825

167.8

7,988

Cavan

39

385.9

294

Donegal

38

354.9

565

Monaghan

21

330.7

203

Clare

12

266

316

Roscommon

17

199.9

129

Meath

34

197.9

386

Longford

<5

193.3

79

Cork

147

180.7

981

Dublin

254

178.4

2,404

Sligo

13

175.5

115

Limerick

20

167.8

327

Kildare

37

155.1

345

Galway

27

155

400

Westmeath

32

147.6

131

Offaly

8

141.1

110

Laois

6

134.6

114

Wexford

34

129.6

194

Leitrim

9

124.8

40

Louth

12

115.6

149

Kerry

7

113.1

167

Wicklow

11

88.5

126

Kilkenny

15

86.7

86

Mayo

11

77.4

101

Carlow

7

72

41

Tipperary

10

71.4

114

Waterford

<5

61.1

71
Face masks:
People should be moving from disposable face-coverings to reusable ones 'en masse', according to Irish Business Against Litter.
Their latest survey found the number of clean towns has dropped to its lowest level since 2007.
One of the reasons was the prevalence of disposable face masks found littered along the streets.
Restrictions:
Border counties may be moved to level 4 restrictions this week if Northern Ireland opts for a circuit break lockdown.
The Chief Medical Officer in the North has recommended a six week lockdown to limit the increasing spread of COVID after almost 4,000 cases were confirmed across the island over the weekend.
877 new cases of coronavirus have been recorded in the north in the last 24 hours while there have been an additional three Covid related deaths.
Government sources here say that could mean a level 4 recommendation for counties like Donegal, Cavan and Monaghan which have some of the highest rates of infection in the country.
Infectious diseases expert, Professor Paddy Mallon, believes this is linked to the rise of Covid cases in Northern Ireland:
China:
An entire city of nine million people in China is going to be tested for coronavirus this week, after a dozen new cases emerged.
A hospital in Qingdao has been locked down and long queues of people have been forming at screening points.
China hadn't reported any virus transmission for two months - though it tends not to log cases where people don't have symptoms.
PUP:
The number of people claiming the pandemic unemployment payment has increased by over 23,000 in the past week.
Just under 229,000 people will receive the PUP tomorrow, with the rise coming after the entire country was placed on level 3 restrictions.
Over 69 thousand of those claiming the payment this week are employed in the likes of hotels, pubs, restaurants and cafes.
More than 18,000 of these people applied for a claim in the past week.
Santa:
Dublin's first ever drive-thru Santa's Grotto is coming to Dublin.
The socially distanced event will take place at the RDS Simmonscourt from November 26th.
Santa's Drive In Grotto will include winter workshops, Santa's sorting office and the Elves control centre.
Tickets are on sale now.
Covid-19 Fines:
People Before Profit believes there will be a public backlash against Covid 19 fines.
Laws are being drafted to fine people for not wearing a mask or travelling outside their county for non-essential reasons.
The scale of the fines hasn't been decided.
Dublin TD Richard Boyd Barrett is against the move.
Northern Ireland:
Sinn Féin say authorities in the North should be ready to send Covid-19 patients to the Republic if hospitals there run short of intensive care beds.
The party say the only way to fight the pandemic is with co-ordinated public health restrictions and much greater sharing of resources and information.
Yesterday the North recorded 1,066 new confirmed cases, with the Derry-Strabane district seeing the highest 14-day infection rate anywhere in the UK or on the island of Ireland.
Tyrone representative Colm Gildernew says officials need to develop an all-island approach to fighting the outbreak.
Messaging:
Labour leader Alan Kelly says contradictory messaging from government ministers is only causing confusion.
Yesterday Taoiseach Micheál Martin insisted the current level three restrictions could work to stop the spread of the virus.
His remarks followed a suggestion from Tánaiste Leo Varadkar that a short and strict "circuit breaker" lockdown was being considered.
Alan Kelly says the government's internal divisions are getting in the way of clear communications.
Social Protection:
All social protection payments will be made weekly from November 2nd.
They had been moved to every two weeks following the outbreak of Covid-19 to stop people having to collect the money every seven days.
Those still getting their payments every two weeks will get their last double week payment on October 19th.
Restaurants:
The Restaurant's Association want a 'circuit breaker' lockdown to save the industry's Christmas.
The Tanaiste Leo Varadkar had described the idea of a short shutdown as experimental last week, however yesterday said it may be needed.
Meanwhile, Taoiseach Micheal Martin has said a second lockdown may not be short.
R-A-I CEO Adrian Cummins has said 30 percent of the sector's income is brought in during Christmas, and believes if they're not allowed open many will not survive:
Covid-19:
There needs to be a reduction in infection rates over the next couple of days across the country to show Level 3 is working, according to a Donegal GP.
814 new cases were detected in Republic last night, with two more deaths announced by the Department of Health.
Three counties now have a 14-day incidence rate of more than 300, while in hospital, 198 were being treated for the disease last night.
Dr. Denis McCauley - who is based in Stranorlar - Dublin and Donegal need to be watch as they've been under Level 3 for longer than the rest of the country:
Pubs:
Over a fifth of Irish pubs need up to 2,000 euro per week to meet costs while they have no income during lockdown.
That's the finding of a new Drinks Industry Group of Ireland report as it calls for a cut in excise tax in the Budget.
This reports shows one in four publicans have seen their trade drop by over half compared to 2019.
60% say they'd struggle to find another job outside of the hospitality