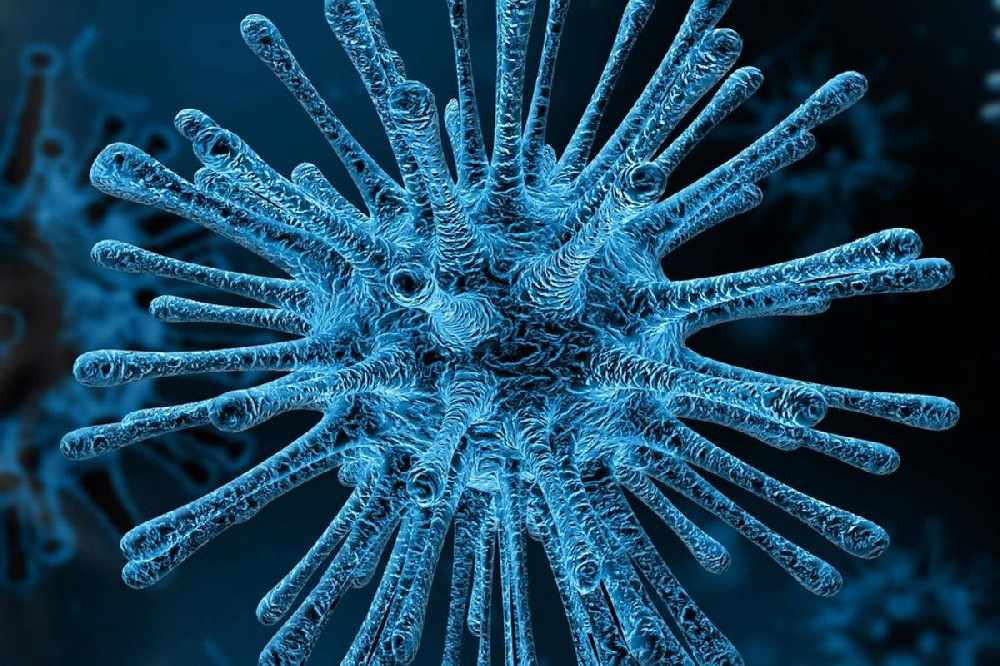 National news on Monday 19th October.
Latest figures:
There have been no new deaths reported to the Health Protection Surveillance Centre today.
There has now been a total of 1,852 COVID-19 related deaths in Ireland.
As of midnight Sunday, 18th October, the HPSC has been notified of 1,031 confirmed cases of COVID-19. There is now a total of 50,993 confirmed cases of COVID-19 in Ireland.
Of the cases notified today;
511 are men / 518 are women
70% are under 45 years of age
The median age is 30 years old
235 in Dublin, 232 in Cork, 60 in Galway, 47 in Limerick, 47 in Kerry, and the remaining 410 cases are spread across 21 counties.
As of 2pm today, 298 COVID-19 patients are hospitalised, of which 34 are in ICU. 20 additional hospitalisations in the past 24 hours.
Dr. Tony Holohan, Chief Medical Officer, Department of Health, said: "If you have symptoms of COVID-19, if you are waiting for a test result or if you are a confirmed case, you must self-isolate for 10 days from when you first develop symptoms. Self-isolation means staying in your room, away from other members of your household.
"If you live in a house with a confirmed case do not go to work or school. You must stay at home and restrict your movements for 14 days."
County

Today's Cases

(to midnight 18OCT2020)

14-Day incidence rate per 100,000 population

(05OCT2020 to 18OCT2020)

New Cases during last 14 days

(05OCT2020 to 18OCT2020)

NATIONAL

1,031

261.7

12,464

Cavan

31

824.4

628

Meath

35

490.1

956

Monaghan

13

364.9

224

Donegal

39

347.4

553

Sligo

30

329.6

216

Clare

32

325.7

387

Westmeath

26

318.8

283

Cork

232

308.4

1,674

Galway

60

288.3

744

Wexford

11

271.8

407

Kildare

41

255.3

568

Longford

12

254.4

104

Limerick

47

249.4

486

Kerry

47

241.0

356

Leitrim

**(<5)

237.2

76

Roscommon

10

232.4

150

Dublin

235

232.3

3,130

Offaly

13

195.0

152

Laois

23

186.5

158

Louth

5

177.7

229

Carlow

11

166.9

95

Mayo

27

166.3

217

Kilkenny

8

153.2

152

Waterford

17

145.5

169

Wicklow

6

119.4

170

Tipperary

16

112.8

180
Lockdown 2.0:
A six week lockdown is on the cards as Ministers are meeting to consider moving the country to level five restrictions.
Party leaders are understood to have approved the escalation of measures and are now consulting with their party colleagues.
After senior Ministers met health officials earlier this afternoon a shift in approach was decided on.
Instead of a level 4 plus which had been talked about the recommendation gone to Ministers is to put the country to level five restrictions for six weeks.
That means the second lockdown would last until the start of December.
It's expected the measures will take effect tomorrow midnight or Wednesday.
Level five would mean travel being limited to within 5 kilometres of your home.
It's expected schools will be allowed to stay open.
Elite sport will be allowed to be played even under level five.
A ban on evictions will be part of the new measures while a system of fines for breaches is being finalised.
The idea of social bubbles is also still on the table to allow lonely or vulnerable people to be cared for.
All non-essential retail will close and pubs and restaurants will move to takeaway only.
The measures have yet to be signed off on by the cabinet which is meeting at the moment, but it looks like a long lockdown will be announced tonight.
Financial abuse:
One in twenty people who relied on others to manage their money during the COVID-19 lockdown suffered financial abuse.
A new study has found around one in ten adults needed someone else to help access their money due to the restrictions in place.
The Banking and Payments Federation says one third of these people have yet to take back control of their finances.
Safeguarding Ireland Chairperson Patricia Rickard-Clarke says many older people were taken advantage by people known to them:
App:
Irelands Covid tracker App has been linked to similar apps in Italy and Germany after a successful pilot programme.
Under a new agreement anyone with the HSE app will receive an alert if they are a close contact of someone diagnosed with COVID-19 who has installed an approved EU member state app on their phone.
The system goes live today in 3 countries using the COVID tracker, Germany's Corona-Warn-App and Italy's Immuni app and will be further rolled out over the coming weeks.
The Covid tracker has an active user base of 1.3 million adults.
Wales:
Wales is to impose a 17-day 'fire break' lockdown from Friday evening.
All household mixing will be banned, excluding 'social bubbles'.
Non-essential retail, leisure and hospitality businesses will close, as will places of worship, except for weddings and funerals.
Primary schools will open after half-term and only Year 7 and 8 pupils will return to secondary school..
First Minister Mark Drakeford says without the measures, 'even more people will die':
Shops:
Some shops have seen demand double in recent days amid speculation of a second lockdown.
There are queues at many stores as customers prepare for Christmas.
A wet and miserable Monday morning wouldn't normally be dream trading conditions for retailers here.
But the talk of a second lockdown, which could force many non-essential shops to close, has led to many experiencing strong demand from customers.
Retail Ireland says some outlets have seen trade double over the last few days compared to what they'd expect.
DIY and electrical equipment are some of the most in-demand products.
Retail Ireland says they haven't seen the kind of extra demand in supermarkets that was common back in March.
It's assuring customers that there's no threat to grocery supply chains.
Trains:
Windows will be kept open on trains this winter to prevent the spread of Covid-19.
Irish Rail says it's an additional step on top of other measures.
Around a quarter of Irish Rail's fleet have windows that open manually - with the rest equipped with air conditioning.
Of those that do open they will be remain to let ventilation in, in a bid to reduce the spread of the virus.
This will affect the majority of DART carriages and commuter carriages in the Cork and Limerick areas.
Barry Kenny from Irish Rail says people who have to travel need to be aware of the changes.
But spokesperson for rail users Ireland Mark Gleeson believes that the basic guidelines need to be more enforced before adding extra measures for people.
Irish Rail says windows remaining open is not a regulation, but passengers will be asked to follow the advice to aid ventilation.
The Luas also has the similar advice for passengers.
Reusable face masks:
A Green Party TD says more needs to be done to encourage people to wear reusable masks.
It's after the first IBAL litter survey since the pandemic returned the worst results in over a decade.
The Irish Business Against Litter report found PPE littered around towns and cities nationwide.
Deputy Neasa Hourigan says people need to realise that we're in this for the long haul:
Restrictions:
Senior Ministers are meeting with health officials at the moment to finalise the details of new restrictions for the country.
It's expected a level four plus system will be placed on the entire country.
Health Minister Stephen Donnelly not giving anything away as he arrived to government buildings earlier.
His colleague Eamon Ryan has defended how long it's taken to make a decision.
Travel limits, non-essential retail closing and bars and restaurants moving to takeaway only are some of the measures expected from tonight's announcement.
The cabinet sub-committee led by the leaders of the three coalition partners is meeting at the moment to hammer out the final details of a plan that will take elements of level 4 and level 5.
A big focus has been put on keeping the schools open in all eventualities.
But many services like gyms, swimming pools and possibly hairdressers and barbers are also set to close.
The recommendation is likely to be for three or four weeks, rather than the 6 weeks requested by the National Public Health Emergency Team.
Measures are being discussed about how to help people who live alone or need care, including the idea of social bubbles that would allow them to be visited.
While supports for mental health and people suffering domestic abuse are also being discussed.
The question of enforcement is a key one today, with a system of new fines likely to be discussed but not yet finalised.
The full cabinet meets at 4pm to sign off on the plans, with a formal announcement late this evening.
Gyms:
A petition to classify gyms and fitness centres as 'essential services' has reached over 27,000 signatures.
The group, called Independent Gym Owners Ireland, has called for them to remain open during Covid restrictions.
The petition raises concerns that a possible second lockdown would impact many people both physically and mentally.
It claims that the opportunity to exercise can be an outlet for stress, anxiety and depression.
10 weeks +:
The Covid-19 restrictions announced today need to last up to 10 weeks and longer in Dublin, according to a public health expert.
It comes as 1,283 people have tested positive for Covid-19 -- as the Republic's new case numbers reached a new record for the second day in a row.
DCU Professor Anthony Staines believes people need to stop obsessing about Christmas saying it will happen no matter what Level the country is in:
Italy:
Tougher restrictions are being brought in across Italy after Covid-19 cases increased to more than 10-thousand a day.
The six-people in a group rule and table service will be mandatory in restaurants and bars after 6pm.
Regional mayors are also getting the power to close public spaces after 9 at night.
Concerned:
The Chair of the Dáil Covid 19 committee is concerned about any further restrictions.
Independent Clare TD Michael McNamara is worried some people won't keep to them:
56 infections:
One man infected 56 others with Covid-19 after not restricting his movements after returning from abroad.
The Irish Times reports that 10 other households and a sports team tested positive for the virus after coming into contact with this person.
A person he came into contact with, requested a Covid-19 test after developing symptoms - however later that day they felt better and went to a party - after which they tested positive.
We're carrying out over 100,000 tests per week.We've increased our capacity now to over 120,000. Regardless of what decision is made by Government today, it will still be up to all of us to break this trend. Let's all get back to the basics & play our part. @HSELive #COVID19

— Paul Reid (@paulreiddublin) October 19, 2020
Direction:
There needs to be a decision made on the country's direction with Covid-19, according to an expert.
Professor Gerry Killeen from UCC says there needs to be clarity on whether we want to eliminate the virus, or if we want a situation where case numbers will inevitably rise again in the future.
It comes as 1,283 more people tested positive for the disease here - including 40 in Westmeath, 25 in Offaly, and 23 in Laois.
Professor Killeen says this level of infection could have been avoided:
Supports:
Sinn Féin TD David Cullinane says more restrictions are needed but people's jobs must be protected:
New restrictions:
New nationwide COVID restrictions will be announced by the government this evening.
Cabinet Ministers are expected to sign off on a plan that will merge aspects of level four and five of the current roadmap.
Meetings continued through the day yesterday assessing what the impact of enhanced restrictions will be on the country.
Inside government buildings they have been calculating how many people are likely to lose their jobs because of measures that will see most non-essential retail close.
Details of a second ban on evictions to last the duration of these restrictions were also being worked on.
The government is unlikely to accept the NPHET recommendation of level five for six weeks - instead implementing a level four plus for three or four weeks.
But a review at the end of that time means in practice it could be longer.
The government is examining social bubbles that would allow people to visit close family, provide care or check in with lonely and vulnerable people.
It's likely pubs and restaurants will move to takeaway only with further travel restrictions also being considered.
Schools are expected to stay open with the importance of education being stressed this weekend along with needed supports for mental health and the risk of a further increase in domestic violence rates caused by another lockdown.
Ministers have also been discussing how to keep non-COVID healthcare functioning.
This morning a team of senior Ministers will meet again to finalise their opinion before presenti