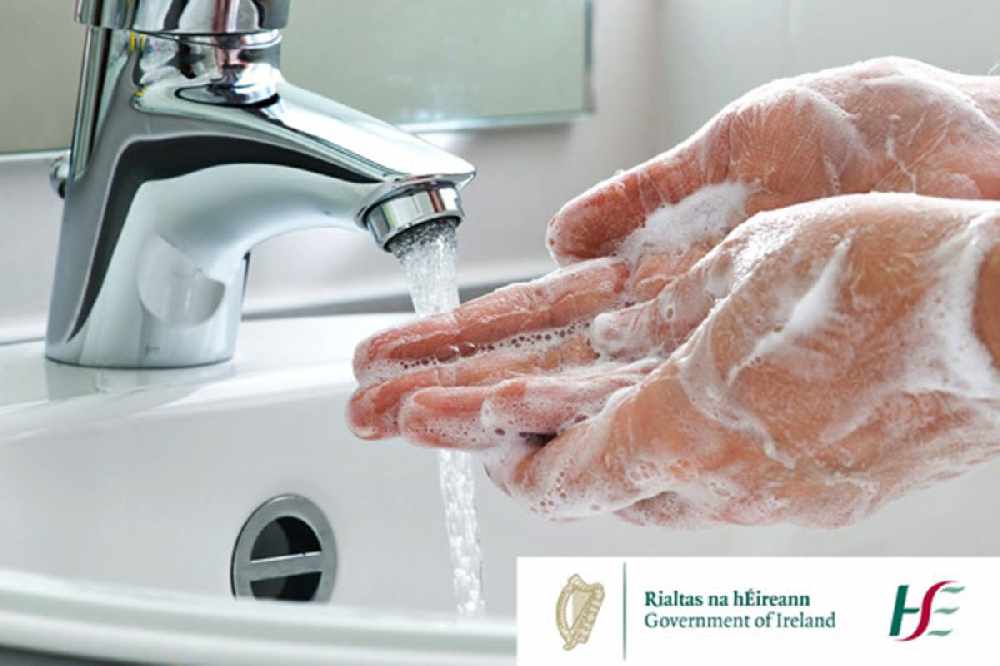 National news updates on Monday 22nd February.
Latest Figures:
The Health Protection Surveillance Centre has today been notified of 1 additional death related to COVID-19.
There has been a total of 4,137 COVID-19 related deaths in Ireland.
As of midnight, Sunday 21st February, the HPSC has been notified of 686 confirmed cases of COVID-19. There is now a total of 215,743 confirmed cases of COVID-19 in Ireland.
Of the cases notified today:
325 are men / 354 are women
66% are under 45 years of age
The median age is 34 years old
278 in Dublin, 49 in Limerick, 37 in Kildare, 32 in Louth, 31 in Donegal and the remaining 259 cases are spread across all remaining counties.*
As of 8am today, 726 COVID-19 patients are hospitalised, of which 156 are in ICU. 33 additional hospitalisations in the past 24 hours.
As of February 19th, 340,704 doses of COVID-19 vaccine have been administered in Ireland:
214,384 people have received their first dose
126,320 people have received their second dose
Dr Ronan Glynn, Deputy Chief Medical Officer, Department of Health said; "We continue to see really high levels of compliance amongst the population and this is having a positive impact on the levels of disease in our communities. It is also having a positive impact on our hospitals – while last week there were 269 cases in healthcare workers and 4 outbreaks in our hospitals these represent a very significant reduction compared with the 839 cases and 15 outbreaks in the week to the 7th of February.
In time, vaccination will be our most powerful tool against COVID-19 and over the coming weeks those who are highest risk in our families and communities will get vaccinated. For now, each of us has a range of tried and trusted tools at our disposal - by keeping our distance, washing our hands, wearing face masks and staying at home we will continue to drive down transmission of this disease. Our collective efforts move us closer to the continued re-opening of our schools and the resumption of non-COVID healthcare services."
County

Today's cases**

(to midnight 21Feb2021)

5-Day Moving Average of New Cases

14-day incidence rate per 100,000 population

(to 21Feb2021)

New Cases during last 14 days

(to 21Feb2021)

Ireland

686

803

240

11,429

Offaly

18

24

437.4

341

Dublin

278

315

335.5

4,520

Galway

21

53

328.6

848

Monaghan

10

12

325.8

200

Laois

10

17

294

249

Louth

32

25

286.3

369

Waterford

15

23

271.1

315

Kildare

37

48

271

603

Limerick

49

45

266.3

519

Mayo

19

27

258.2

337

Longford

<5

9

256.9

105

Cavan

13

12

241.5

184

Meath

23

28

241

470

Westmeath

11

15

234.3

208

Carlow

8

7

216

123

Tipperary

12

26

179.9

287

Wexford

11

11

171

256

Donegal

31

24

164.6

262

Leitrim

<5

4

162.3

52

Clare

16

14

148.1

176

Wicklow

17

13

122.2

174

Sligo

8

5

109.9

72

Roscommon

7

5

106.9

69

Kilkenny

10

9

103.8

103

Cork

19

26

94.5

513

Kerry

<5

4

50.1

74
~The 5-day moving average of the number of new cases provides an appropriate indicator of current daily case numbers within a county. It takes account of any validation of cases for previous days and smooths out daily/weekend fluctuations in case numbers.
Captain Moore:
In the UK, the funeral of Captain Tom Moore will be held on Saturday.
The fundraising hero's family say they have no choice but to hold a small service.
They're asking anyone who wants to honour him to plant a tree, sign an online condolence book, or donate to his foundation, or a charity of their choice.
Hospital:
726 people with Covid-19 are receiving treatment in hospitals this morning.
It's a 2 percent drop on yesterday, while it's a 20 percent fall on last Monday.
In the past 24 hours there have been 32 admissions to and 9 discharges from hospitals.
Last night there were 151 people in ICUs.
Vaccine:
The head of the HSE says 100,000 people will receive a Covid 19 vaccine this week.
The latest figures show almost 206,000 first doses and over 120,000 second doses have been given.
It comes as the government finalises changes to the vaccine priority list, which could see thousands of people with an underlying condition getting vaccinated sooner than originally planned.
Paul Reid says vaccination efforts will ramp up this week:
Ireland should be aiming to vaccinate every citizen by the end of June.
Leading immunologist, Trinity College Professor Luke O'Neill says we should be following Denmark's example:
Pilots:
Easyjet pilots have created video lessons for children who are having to be homeschooled.
Pupils will be taught about the scientific principles of flight, how pilots communicate and the impact of weather.
The Flightsize collection on YouTube contains activities for children to try at home - like practicing pilot announcements and identifying cloud formations.
Re-opening:
The Cabinet sub-committee on Covid-19 will meet today to discuss the phased reopening of the country.
Schools are expected to return on a phased basis from March 1st, while Level 5 restrictions are expected to be extended beyond March 5th.
The Government will publish an updated plan this week on living with the virus.
Professor of Genetics at Trinity College, Aoife McLysaght, says the plan needs to have concrete figures in mind:
Clubs:
A Dublin bar owner says doing away with licensing fees of over 400 euro a night might stop nightclubs raising their prices after midnight.
The Justice Minister is set to unveil plans on the sale of alcohol to give the "night-time economy" a boost after the pandemic.
The Vintners' Federation has expressed reservations about the plan -- saying venues like theatres and galleries should not be allowed sell drink without a full pub licence.
Rory O'Neill, the owner of Panti Bar in Dublin, says doing away with the current system might reduce the cost of a night out.
UK:
The UK Prime Minister Boris Johnson will reveal plans later to reopen England's economy and society following a Covid-19 lockdown.
The measures are expected to ease from March 8th, with a cautious and gradual approach expected.
These people in London explain what they want:
Meat factories:
Trade union Siptu says low-paid migrant workers essential to industries like meatpacking should not have to pay for their own quarantine.
It says the discovery of the P.1 Covid-19 variant first identified in northern Brazil is a "real concern" for workers in the meat industry.
Manufacturing sector organiser, Greg Ennis says without a mandatory sick pay scheme, some face real pressure to keep working if they fall ill:
Brazilian strain:
A public health expert says mandatory hotel quarantine needs to be brought in sharpish, after the Brazilian strain was detected here.
Three cases of the new covid 19 variant have been identified, all linked with recent travel from Brazil.
It comes as 679 new cases of covid 19 have been confirmed and 1 more person with the virus has died.
DCU Professor Anthony Staines says the close contacts of the infected patients with the Brazilian strain are unknown:
Remote working:
Workers might be banking on working from home a lot more after the pandemic -- but estate agents say their bosses have other plans.
Savills says 60% of new offices due to be completed this year in Dublin already have firms waiting to move in.
Just 160-thousand square metres of new office floor space was let last year compared with over 300-thousand in 2019.
But Savills' head of research, John Ring says major rental deals by firms like Amazon have kept demand strong in the circumstances:
Local figures:
679 new cases of covid 19 have been confirmed and 1 more patient with the virus has died.
230 of the new infections are in Dublin, with 59 in Limerick, 48 in Galway, 47 in Kildare and 29 in Tipperary.
Offaly had 25 new cases with 14 in Westmeath and 13 in Laois.
The country's 14 day incidence rate is 243 per 100 thousand people and 148 patients are being treated in intensive care.