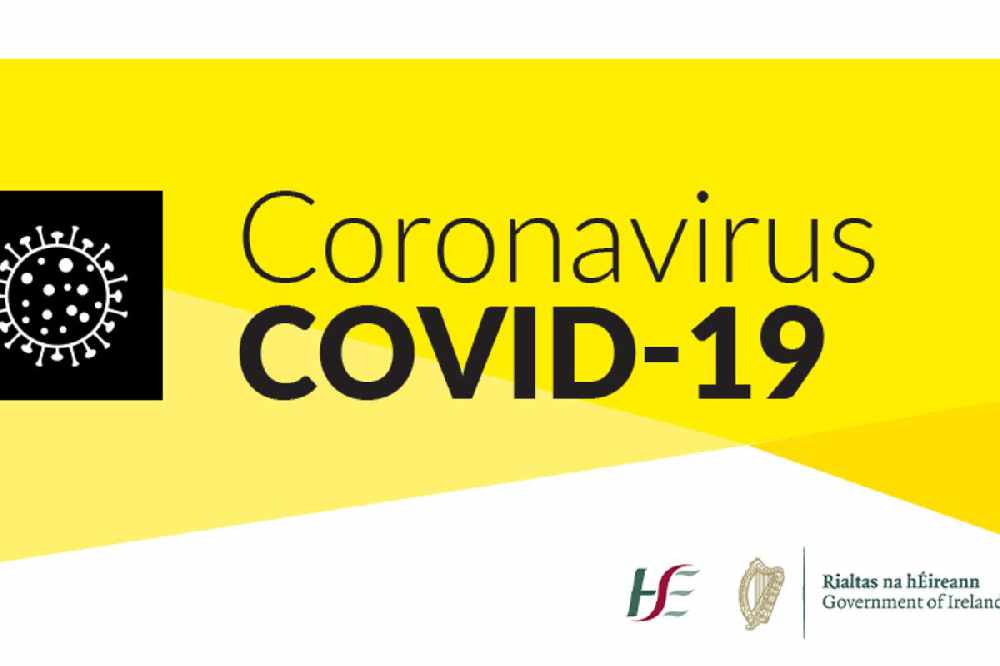 Latest national news updates on Monday 6th July.
Local Figures:
There have been no new deaths reported to the Health Protection Surveillance Centre today.
The total number of COVID-19 related deaths in Ireland is 1,741.
As of midnight Sunday 5th July, the HPSC has been notified of 4 confirmed cases of COVID-19. There is now a total of 25,531 confirmed cases of COVID-19 in Ireland.
Three of those four are in Offaly, bringing the total to 486 in the county.
The figure of 674 in Westmeath and 265 in Laois remains unchanged.
The HSE is working to identify any contacts the patients may have had to provide them with information and advice to prevent further spread.
The COVID-19 Dashboard provides up-to-date information on the key indicators of COVID-19 in the community.
Over the past 14 days, the total number of confirmed cases notified to the HPSC is 141. Of which;
Males 45% / Females 55%

Median age is 37 years old; 66% of these cases were under 45 years of age

20 counties reported new cases; Dublin 41%, Kildare 17% & Sligo 12%

15% of these cases were travel related
Dr. Ronan Glynn, Acting Chief Medical Officer, Department of Health, said; "If an environment does not feel safe, or it means you are unable to follow public health advice, do not risk it and go elsewhere.
"Between mid-May to the end of June, 35% of those identified as a close contact of a confirmed case did not take up the offer of a test. Every case has the potential to turn into a cluster, which in turn has the potential to spread through a community. If you are identified as a close contact, please take up the offer of a test without delay."
Rachel Kenna, Chief Nursing Officer, Department of Health, said; "If allowed to spread, COVID-19 has the potential to overwhelm our health service. Our healthcare workers remain on the frontline of this pandemic, and it is each individuals choices that will determine what our health service will face in the coming weeks and months. Please continue to follow the guidelines; physically distance, wash your hands regularly, use cough/sneeze etiquette, wear a face covering appropriately."
Dr. Colm Henry, Chief Clinical Officer, HSE, said; "Vulnerable and older people rely on the actions of each and every one of us for their safety. If the virus begins to spread in our communities, these fellow-citizens will be most at risk. We should have no doubt by now that the decisions we make, which are in line with public health advice, will save lives."
Australia:
The border between Australia's two most populous states is to close - to try to contain the spread of coronavirus.
It follows a spike in cases in Victoria, where police have confined around 3,000 people to their apartment blocks in Melbourne.
Officers will enforce the travel restrictions with neighbouring New South Wales from tomorrow, but some flights and train services will continue for those with permits and exemptions.
Northern Ireland:
People who have been "shielding" during the coronavirus pandemic in Northern Ireland can meet up to six people from outside their homes today.
Those who live alone will also be able to form a "support bubble" to pair up permanently with one other household.
From the 1st of August, the most vulnerable people won't have to shield from the virus at all.
Meanwhile beer gardens and pavement cafes will be allowed to reopen in Scotland today - as lockdown restrictions are eased.
International travel:
The Government will meet today to discuss the restrictions on international travel.
Anyone arriving into the country is expected to quarantine for 14 days.
Restrictions on international travel as a result of the coronavirus could be left in place until at least July 20th.
Cabinet will meet today to discuss travel restrictions.
The Government was supposed to be unveiling a green list this week, of countries deemed safe to travel to from July 9th, based on the handle they have on the virus.
However it's been postponed until July 20th, amid concerns it could lead to a rise in the numver of imported cases.
Airlines and the tourism sector have called for an easing of the 14 day quarantine rule, but it seems the message from Government for now at least, will continue to be to avoid non essential travel abroad.

Covid-19 Pandemic Unemployment Payment will continue to 10 August with two different rates - €203 and €350 a week, based on previous earnings. #COVID19 #COVID19Ireland

— welfare.ie (@welfare_ie) July 3, 2020
Schools:
Teachers unions and school managers say extra staff will be needed if schools are to be able reopen in September.
According to the Irish Times, teachers unions have expressed concerns following suggestions a one-metre distance will be acceptable for older children.
It comes as discussions on a planned re-start are set to continue this week between the Department of Education and stakeholders.
Social distancing warden:
A Labour councillor is calling on councils to hire social distancing wardens in towns and cities across the country.
Joanna Tuffy says this would help prevent crowds gathering on streets outside pubs, like what happened in parts of Dublin city centre on Saturday night.
It's claimed many people out socialising were failing to stick to social distancing.
Dublin counclillor Tuffy says the wardens would have some powers like those of school wardens:
Gamble:
An expert is warning that repeatedly imposing, lifting and bringing Covid restrictions back in could be a gamble.
UCC Professor Gerry Kileen says a fading epidemic can be just as dangerous as the onset.
18 new confirmed cases and no new deaths were reported yesterday.
Professor Kileen is calling for better measures in Ireland to completely stamp out the virus:
Latest figures:
No new people with Covid 19 have died in the Republic, while there are 18 new confirmed cases.
There are no new cases in the midlands.
Westmeath has had 674 people test positive for the illness.
It was the only county to have an increase in cases in the last two weeks.
There are 483 confirmed cases in Offaly, and 265 in Laois.