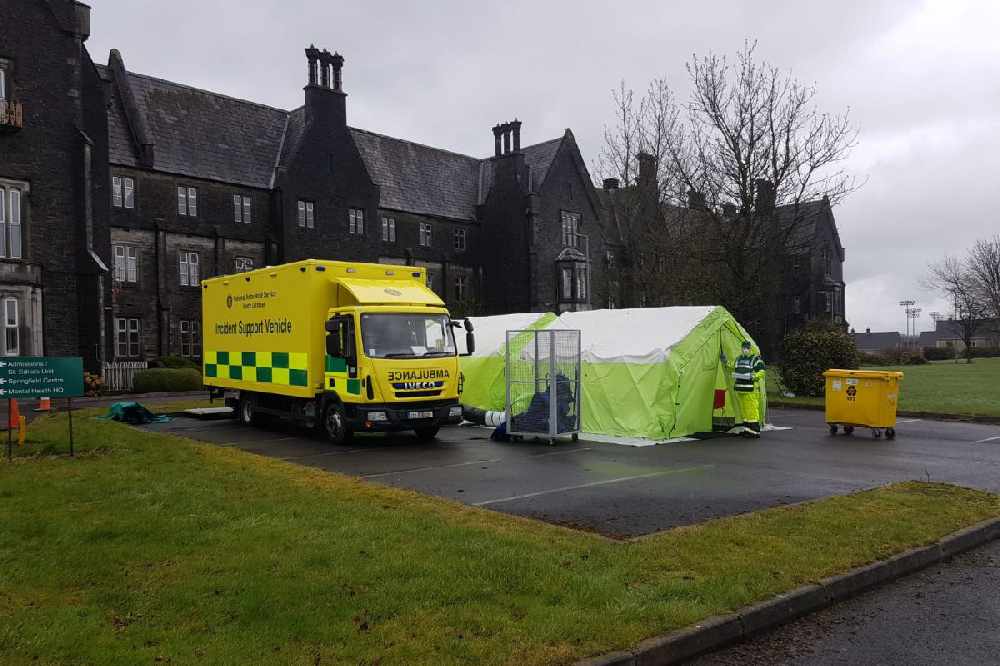 News updates for Saturday 10th April 2021.
Latest figures:
The Health Protection Surveillance Centre has today been notified of 14 additional deaths related to COVID-19.
Of the deaths reported today 3 occurred in April, 1 occurred in March, 6 occurred in February, and 4 occurred in January.
The median age of those who died was 72.5 years and the age range was 55 - 90 years.
There has been a total of 4,783 COVID-19 related deaths in Ireland.
As of midnight, Friday 9th April, the HPSC has been notified of 455 confirmed cases of COVID-19.
There has now been a total of 240,643* confirmed cases of COVID-19 in Ireland.
The Department of Health has not provided a county by county breakdown today.
Of the cases notified today:
212 are men / 237 are women
77% are under 45 years of age
The median age is 30 years old
As of 8am today, 208 COVID-19 patients are hospitalised, of which 52 are in ICU. 11 additional hospitalisations in the past 24 hours.
As of April 7th 2021, 1,018,264 doses of COVID-19 vaccine have been administered in Ireland:
716,636 people have received their first dose
301,628 people have received their second dose
The COVID-19 Dashboard provides up-to-date information on the key indicators of COVID-19 in the community including daily data on Ireland's COVID-19 Vaccination Programme.
*Validation of data at the HPSC has resulted in the denotification of 4 confirmed cases. The figure of 240,643 confirmed cases reflects this.
The 5-day moving average is 438
Fines:
Gardai are cracking down on house parties - and warning people to stay within their 5k.

It comes as the Deputy Chief Medical Officer Dr Ronan Glynn says anyone exposed to Covid 19 over the Easter weekend will be at their most infectious now.

High visibility patrols are being put in place across the country this weekend.

Gardai have already issued 3,341 fines to people attending or organising house parties but continue to find groups as big as 30 or 40 gathering in breach of regulations -

100 people were found at one house party - last weekend and the Deputy Chief Medical Officer Dr Ronan Glynn has warned that anyone exposed over Easter is at their most infectious now.

Party goers are reminded the risk isn't just for them, but everyone they meet, including their family and community.

Gardai say checkpoints are being rolled out nationwide at public amenities, parks and beauty spots today and tomorrow...and they're again urging people to stay within their 5k - warning that not only drivers face fines...but adult passengers too.

Cases:
A public health expert says covid 19 case numbers aren't dropping fast enough and are still in a 'plateau'.
473 new cases have been confirmed in the Republic along with 34 deaths - three of them happened this month.
The Acting Chief Medical Officer Dr. Ronan Glynn says anyone exposed to Covid 19 over the Easter weekend will now be at their most infectious.
UCD Associate Professor Julienne Mercille outlines what must be done to bring cases down further:
Vaccine:
GPs have been told there'll be a shortage of Covid-19 vaccines for the over-70s next week.

It'll affect practices who are due to get a delivery of jabs for the 70 to 74 age-group, and administer their first doses.

It'll delay the programme by two weeks, as the shortfall won't be made up until the week of April 26th.

Meanwhile, GPs were also told last night the one-dose Johnson and Johnson vaccine will mainly be used on homeless people, Travellers and drug-addicts in April and May.

It won't be available to GPs until at least June, due to the small supplies arriving in the next three months.
Testing:
Four new walk-in covid 19 testing centres will open across the country today.

They're in Mulhuddart and Ballyfermot in Dublin, St. Joseph's Health Campus in Limerick City and WIT College Street Campus in Waterford.

The HSE's aiming to carry out 300 to 500 covid 19 tests per day at each walk-in centre.

National Lead for Testing and Tracing, Niamh O'Beirne says they're being set up for those who are asymptomatic:
Quarantine:
The US, Canada, France and Italy are among 16 new countries added to Ireland's mandatory hotel quarantine list.
Health Minister Stephen Donnelly made the announcement last night after a special cabinet meeting on public health.
Sinn Fein's Health Spokesperson David Cullinane says it was the right choice:
Local figures:
There are 473 new cases of Covid-19 in the Republic, and 34 deaths.

Only three of the deaths took place this month - with the others relating to January, February and March.

229 of the cases are in Dublin, with 32 in Kildare, 21 in Mayo, 19 in Meath and 30 in Donegal.

The remaining 142 cases are spread across 19 other counties.

212 Covid patients are currently in hospital, with 53 in ICU.
The midlands counties have the highest incidence rates in the country. Offaly still is the highest rate at 323, just ahead of Westmeath at 239 and it's 231 in Laois
The national average is 145.
13 cases were confirmed in Offaly yesterday, with 12 in Westmeath and 7 in Laois.
County

Today's cases (to midnight 08Apr2021)

5 day moving average (to midnight 08Apr2021)

14-day incidence rate per 100,000 population (26Mar2021 to 08Apr2021)

New Cases during last 14 days (26Mar2021 to 08Apr2021)

Ireland

473

411

144.9

6901

Offaly

13

10

323.2

252

Westmeath

12

10

239.9

213

Laois

7

9

231.4

196