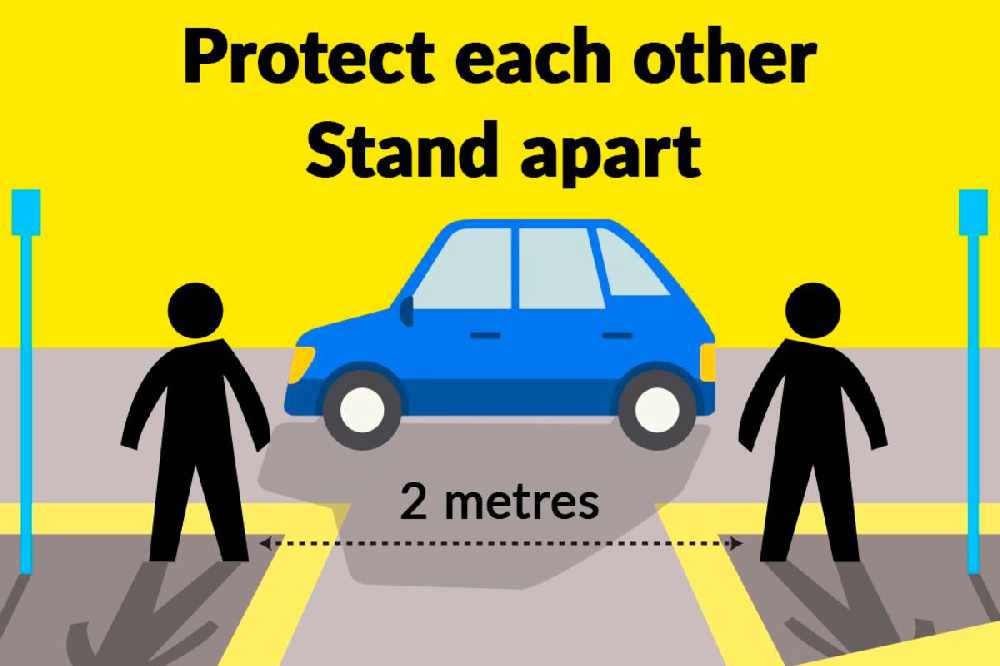 News updates for Saturday 27th March 2021.
Latest figures:
The Health Protection Surveillance Centre has today been notified of 2 additional deaths related to COVID-19.
The deaths reported today occurred in March.
There has been a total of 4,653 COVID-19 related deaths in Ireland.
As of midnight, Friday 26th March, the HPSC has been notified of 624 confirmed cases of COVID-19. There is now a total of 233,937 confirmed cases of COVID-19 in Ireland.*
Of the cases notified today:
309 are men / 313 are women
75% are under 45 years of age
The median age is 32 years old
308 in Dublin, 41 in Kildare, 38 in Donegal, 31 in Meath, 29 in Offaly and the remaining 177 cases are spread across 18 other counties**.
As of 8am today, 304 COVID-19 patients are hospitalised, of which 64 are in ICU. 21 additional hospitalisations in the past 24 hours.
As of March 24th 2021, 732,678 doses of COVID-19 vaccine have been administered in Ireland:
529,984 people have received their first dose
202,694 people have received their second dose
The COVID-19 Dashboard provides up-to-date information on the key indicators of COVID-19 in the community including daily data on Ireland's COVID-19 Vaccination Programme.
*Validation of data at the HPSC has resulted in the denotification of 14 confirmed cases. The figure of 233,937 confirmed cases reflects this.
**County data should be considered provisional as the national Computerised Infectious Disease Reporting System (CIDR) is a dynamic system and case details are continually being validated and updated.
Today's cases, 5-day moving average of new cases, 14-day incidence rate per 100,000 population and new cases in last 14 days (as of midnight 26 March 2021) (incidence rate based on Census 2016 county population)
County

Today's cases (to midnight 26Mar2021)

5 day moving average (to midnight 26Mar2021)

14-day incidence rate per 100,000 population (13Mar2021 to 26Mar2021)

New Cases during last 14 days (13Mar2021 to 26Mar2021)

Ireland

624

573

159.9

7,613

Offaly

29

30

461.8

360
| | | | | | | | | |
| --- | --- | --- | --- | --- | --- | --- | --- | --- |
| Westmeath | | 20 | | 17 | | 189.3 | | 168 |
ICU:
The number of Covid-19 patients in public hospitals fell to its lowest point in three months last night.
It decreased to 304, and the number in intensive care dropped to 66 - the lowest in ICU since January 3rd.

It comes as 584 new Covid cases and 20 deaths were reported yesterday.

Dr Alan Gaffney, the vice-president of the Intensive Care Society, says last night's drop in ICU numbers is welcome:
Covid-19 passport:
An Irish MEP says he got over 4,000 emails in 48 hours as part of a disinformation campaign about the Covid-19 'passport'.

They arrived around the time the European Parliament voted to fast-track the digital green certificate on Thursday.

It will allow EU-wide travel for those who've been vaccinated, tested negative for Covid or recovered from the virus.

Barry Andrews says he got over 5,000 emails in total about the cert - and 80 per cent were part of a nasty campaign:
Home visits:
New ESRI research shows home visits for social reasons are on the rise.

Despite level 5 restrictions, there's been an increase in the number of locations people are visiting such as shops, take away cafes and outdoor locations.

ESRI Researcher Deirdre Robertson says while most people are observing the restrictions, there's a noticeable increase in people visiting each other's homes:
Schools:
About 300,000 secondary schools students will return to class for the first time this year on April 12th.

The Department of Education has confirmed the final phase of the reopening of schools will go ahead.

It involves first to fourth years - meaning children of all ages will be in class after the Easter break.

ASTI General Secretary, Kieran Christie says teachers at a high risk of catching covid have concerns over all pupils coming back to school:
Vaccine:
A new manufacturing site has been approved to produce Oxford-AstraZeneca coronavirus vaccines.

The facility in the Netherlands will be able to make around 5 million doses each month.

It follows a supply row between the drug company and European Union leaders - who stopped short of banning exports of the jab last night.
Local figures:
Another 20 people have died with Covid-19 and there are 584 new cases.

222 of the cases are in Dublin, with 44 in Kildare, 33 in Offaly, 31 in Meath, 29 in Westmeath, 15 in Laois and the remaining 210 cases are spread across 18 other counties.

There are 317 Covid patients in hospital, with 67 in intensive care.

The ICU figure is the lowest since January 3rd and eight fewer than yesterday's total.