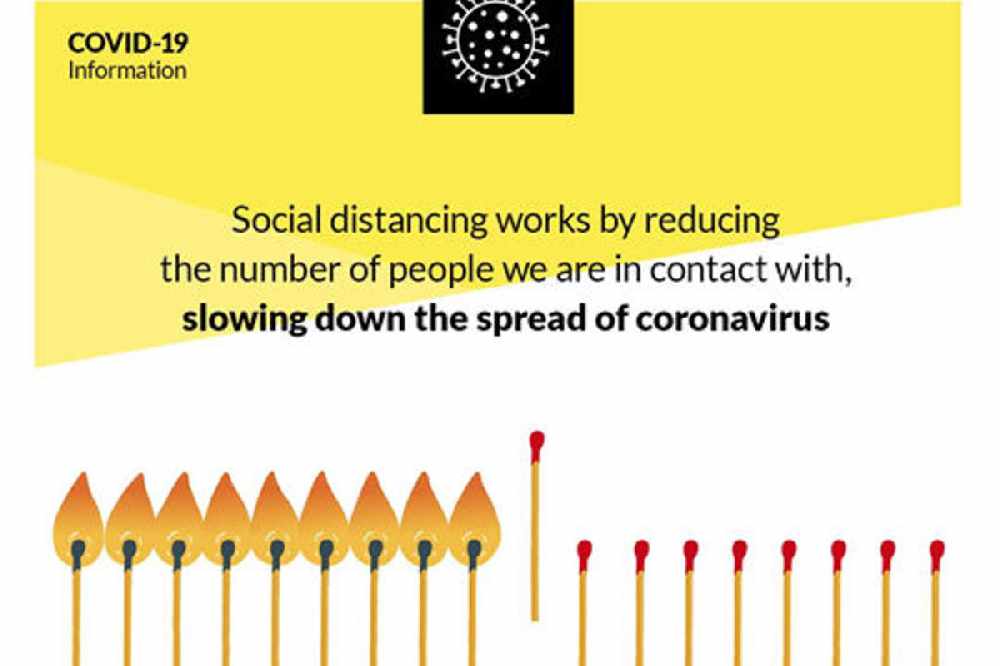 28 new cases were confirmed in the Lake County yesterday.
Latest figures:
The Health Protection Surveillance Centre has today been notified of 2 additional deaths related to COVID-19.
There has been a total of 4,715 COVID-19 related deaths in Ireland.
As of midnight, Friday 2nd April, the HPSC has been notified of 511 confirmed cases of COVID-19. There is now a total of 237,695* confirmed cases of COVID-19 in Ireland.
As of March 31st 2021, 865,460 doses of COVID-19 vaccine have been administered in Ireland:
619,003 people have received their first dose
246,457 people have received their second dose
The COVID-19 Dashboard provides up-to-date information on the key indicators of COVID-19 in the community including daily data on Ireland's COVID-19 Vaccination Programme.
*Validation of data at the HPSC has resulted in the denotification of 3 confirmed cases. The figure of 237,695 confirmed cases reflects this.
Testing:
The chief scientific advisor says new rapid Covid tests must be self-administered.

Pilot programmes for new antigen tests are set to be launched in settings like gyms, colleges and workplaces.

It's also hoped they'll be widely available in schools by September.

Professor Mark Ferguson, who reviewed the issue, says people will learn how to do the swabs themselves:
Quarantine:
The Government's mandatory quarantine system is a "half baked exercise in optics", according to Clare independent TD Michael McNamara.

It follows news that people entering Ireland from the United States, France, Germany and Italy will not, for now, face a mandatory period of hotel quarantine.

However mandatory quarantine will apply from Tuesday for an extended total for 59 countries.... countries from which he says there is relatively little travel into Ireland.

He said that widespread testing of incoming passengers was far more realistic method of trying to control the virus than quarantining everyone:
Arrests:
Two women are due to appear in court his morning following their arrest in connection with breaches of the Health Act at Dublin Airport yesterday.

Gardai were alerted to the incident by the state liaison officer yesterday afternoon.

It's understood they refused to enter mandatory quarantine.

The women, both in their thirties, were arrested and taken to Ballymun garda station where they were charged.

They are due before the criminal courts of justice at 10.30am.
Restrictions:
Health officials are appealing to the public to stick with Covid restrictions this Easter, amid fears that lapses may lead to a spike over the bank holiday.

A further 8 deaths linked to Covid-19 were confirmed by health officials last night along with 591 new cases.

Dr Ray Walley, member of the GP advisory group to the HSE, says we HAVE to keep numbers down:
Gardaí:
Gardai say it 'beggers belief' that NIAC believe they're no more at risk from Covid 19 than staff working from home.

The Garda Representative Association says their members are furious at being left off the priority vaccine list, and they've written to the Taoiseach asking why they've been abandoned.

GRA President Frank Thornton says they're meeting with NIAC on Tuesday in a bid to have the decision reversed:
Travel:
Mandatory hotel quarantine has been criticised as a "tremendous waste" that is not a solution to Ireland's Covid-19 issues.

58 countries are now deemed high risk following an expansion of the list earlier today.

The government did not add France, Germany and Italy to the system of mandatory hotel quarantine, despite advice from NPHET to do so.

Eoghan Corry, Editor of Air and travel magazine, believes the measure will NOT have a significant impact on our bid to suppress covid-19:
Local figures:
There have been 8 additional Covid-19 deaths and 591 new confirmed cases.

4 of the deaths occurred in February and 4 in March..
Offaly has 24 new confirmed cases with 27 in Laois 27 and 28 in Westmeath.

There are 264 patients with the virus in hospital and 62 in intensive care.

While the 14 day incidence stands at 166 per 100 thousand - with the highest rates in Offaly, Donegal, Westmeath and Dublin.