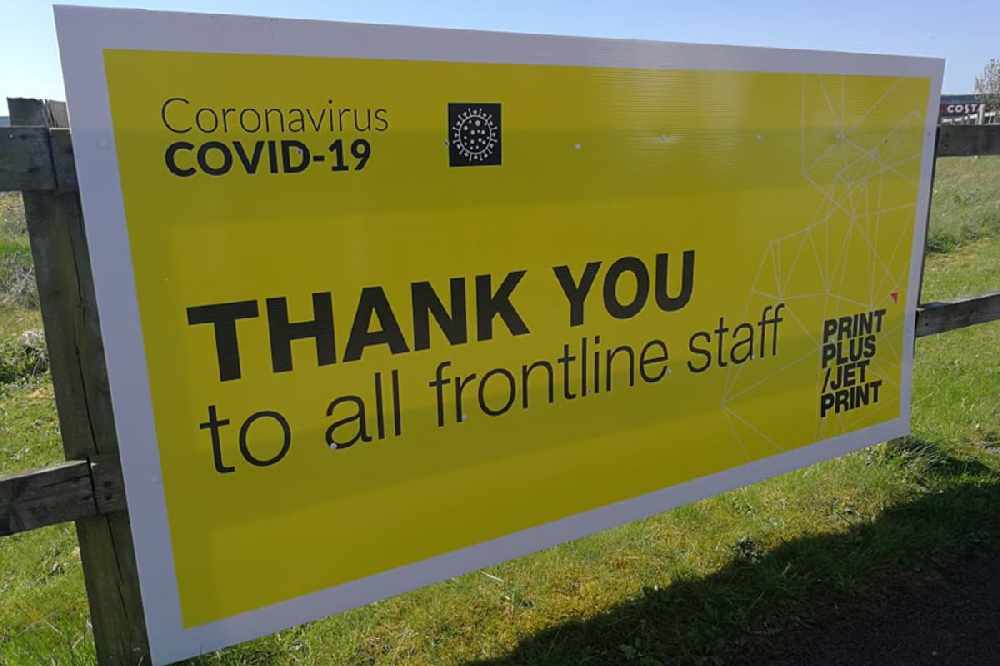 National news updates on Saturday 5th September.
There have been no new deaths reported to the Health Protection Surveillance Centre today.
There has been a total of 1,777 COVID-19 related deaths in Ireland.
As of midnight Friday 4 September, the HPSC has been notified of 231 confirmed cases of COVID-19. There is now a total of 29,534 confirmed cases of COVID-19 in Ireland.
Of the cases notified today;
115 are men / 113 are women

69% are under 45 years of age

48% are confirmed to be associated with outbreaks or are close contacts of a confirmed case

54 cases have been identified as community transmission

133 in Dublin, 18 in Kildare, 13 in Limerick, 8 in Offaly, 7 in Galway, 7 in Wicklow, 6 in Meath, 6 in Cork, 5 in Donegal, 5 in Cavan, 5 in Waterford, and the remaining 18 cases in Carlow, Clare, Kerry, Laois, Leitrim, Louth, Mayo, Monaghan, Sligo, and Tipperary.
The HSE is working to identify any contacts the patients may have had to provide them with information and advice to prevent further spread.
The COVID-19 Dashboard provides up-to-date information on the key indicators of COVID-19 in the community.
Dr Ronan Glynn, Acting Chief Medical Officer, Department of Health, said; "While there is a significant number of cases in Dublin today, it is important to look at the day's figures in the context of our 7 and 14 day incidence rates. NPHET pays close attention to trends and patterns in the data over time in order to analyse the progression of COVID-19 both across the country and in particular areas or settings."
"However, it is now really important that people in Dublin keep their social contacts as low as possible. It is also vitally important that if you feel unwell, you self-isolate immediately. Phone your GP without delay if you have a concern. Know the symptoms to pay close attention to - cough, shortness of breath, fever, loss of sense of taste or smell.
"Given the increase in the number of cases in Dublin, the HSE has opened two pop-up COVID-19 swabbing centres in Dublin this weekend, at Croke Park and at Castleknock Health Centre. Please come forward for testing if you have any concerns. Remember that if you do need a test, it will be free."
Record Testing:
The HSE's set a new record for Covid-19 tests -- with over 14-thousand people tested one day this week.
It comes as two new test centres were opened up in Dublin -- one at Croke Park, and another in Castleknock.
They'll increase capacity by 180 to 200 patients a day.
Nearly 63-thousand, seven hundred people were tested for the virus in the last seven days.
Vintners:
The Vinterns Federation says it's 'encouraged' by reports all pubs could be allowed to reopen by the middle of this month.
It's understood the government's looking at getting them operating again by mid-September.
New guidelines for 'wet pubs' are due to be presented to industry representatives.
VFI CEO, Donal O'Keefe, says pub owners are suffering and clarity needs to be brought to the situation:
ICU Surviviors:
The majority of patients who've been treated in Intensive Care Units for Covid 19 have survived.
The overall survival rate for the virus nationally in ICU is about 83 per cent, even though they were very sick.
Doctors will share what they've learned about treating critically ill patients at a webinar today.
College of Anaesthesiologists of Ireland President, Dr. Brian Kinirons says patients are getting younger:
Figures:
A leading GP's warning the daily reporting of Covid-19 figures has the nation on an 'emotional rollercoaster' and is leading to huge anxiety among people.
Dr Maitiu O'Tuathail says it would be much more helpful if they were released on a weekly basis with greater context.
98 cases of Covid-19 were reported yesterday with no new deaths.
Dr O'Tuathail says the daily release of case figures is having a big impact on people:
Pubs:
All pubs could be allowed to reopen by the middle of this month.
The move's set to coincide with the release of the government's new long-term strategy for dealing with Covid-19.
The government's currently finalising a new set of guidelines on the reopening of all pubs that will include strict regulation and inspection.
According to the Irish Times, details will be shared with industry representatives over the coming days, with a view to having all pubs operating again by mid-September.
The move's set to coincide with the government's own 'living with Covid' plan which is to be announced in nine days time.
Meanwhile the Taoiseach says new rules requiring pubs and restaurants to keep a record of food orders for 28 days will protect law-abiding businesses.
It follows criticism of the measure by pub owners.
Micheál Martin insists Government has no interest in knowing what people are eating, and there's been an "overreaction" to the new rule.
Testing:
Two pop-up Covid 19 testing centres open in Dublin this weekend in the North inner city and in Dublin West.
The centres -- at Handball Alley at Croke Park --- and Castelknock Health Centre -- will offer free testing for anyone with coronavirus symptoms who's been referred by a GP.
The opening of the two centres is part of the HSE's drive to improve the accessibility of coronavirus testing for local communities.
The Handball Alley centre will be in use from today until Friday next inclusive, while the centre in Castleknock will operate from today until Wednesday. Both are open from 11.30am to 6.30pm.
It comes as HSE figures show that 25% of people are not turning up for their swabs at community sites.
The pop-up centres will increase capacity by between 180 to 200 tests per day and will run in conjunction with the community testing centre based at the National Show Centre in Swords.
Approximately 12,000 tests per day were carried out nationally in the last week
98 new cases of Covid-19 were reported yesterday and no new deaths.
Respect:
Church bells will ring, and cars will be honking their horns at 3 o'clock across Ireland this afternoon to honour all our frontline workers.
It's part of the annual National Services Day, which this year pays special tribute to the victims of Covid 19 as well as health workers.
Usually hundreds of frontline workers take to the streets to mark the day, but because of the pandemic, the event has been scaled down.
The Army Air Corps will conduct a flyover over Collins Barracks where a small ceremony will take place.
Urging everyone to take part in whatever way they can, Owen Medland from the RNLI explained what the day has in store:
WHO:
It's unlikely a vaccine for Covid-19 will be found before the middle half of next year, the World Health Organisation has said.
Scientists at the organisation made the predictions during a press conference held by the organisation yesterday.
Its special envoy David Nabarro has warned it could even be as late 2022
Sumia Swaminathan, who's chief scientist at the WHO welcomed the fact that a large number of vaccine candidates had entered final stage 3 trials but said they had to be realistic:
Latest figures:
98 new cases of coronavirus were confirmed by the Department of Health yesterday.
24 of those were in Dublin, 13 in Kildare, 8 in Kerry, 6 in Kildare, 6 in Kilkenny, 6 in Limerick, 6 in Louth, and 5 in Tipperary.
The remaining 30 cases were in Laois, Offaly, Carlow, Clare, Cork, Galway, Leitrim, Longford, Meath, Monaghan, Waterford and Wexford.
Westmeath's total number of cases remains unchanged.