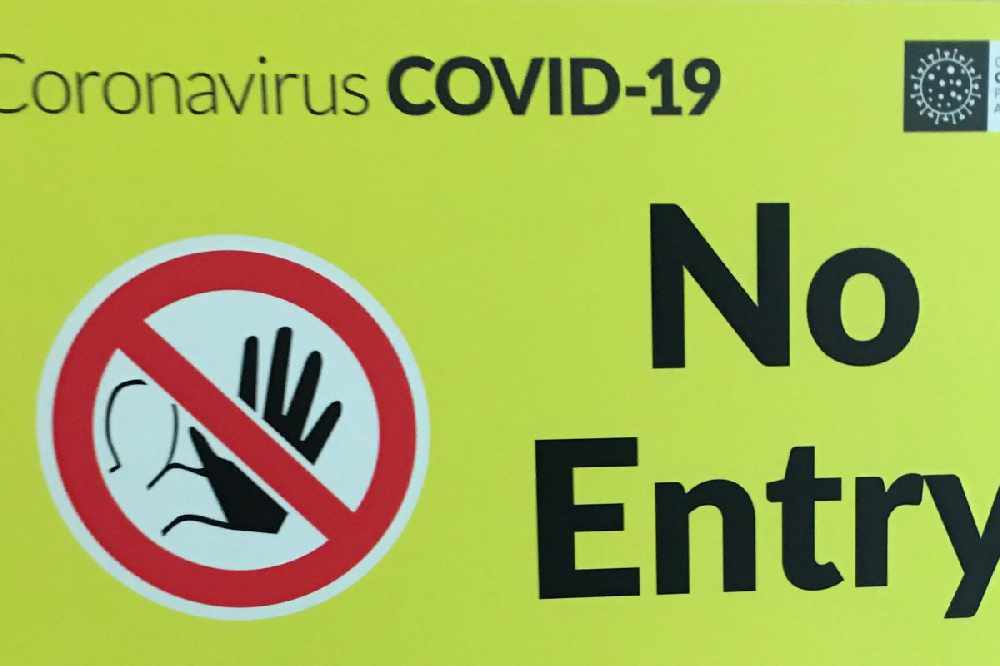 News updates for Sunday 28th March 2021.
Latest figures:
LOCAL FIGURES: The Health Protection Surveillance Centre has today been notified of 13 additional deaths related to COVID-19.
Of the deaths reported today, 12 occurred in March.*
The median age of those who died was 77 years. The age range was 51-93.
There has been a total of 4,666 COVID-19 related deaths in Ireland.
As of midnight, Saturday 27th March, the HPSC has been notified of 604 confirmed cases of COVID-19. There is now a total of 234,541 confirmed cases of COVID-19 in Ireland.
Of the cases notified today:
299 are men / 298 are women
77% are under 45 years of age
The median age is 27 years old
224 in Dublin, 45 in Donegal, 36 in Kildare, 34 in Limerick, 26 in Tipperary and the remaining 239 cases are spread across 20 other counties**.
As of 8am today, 322 COVID-19 patients are hospitalised, of which 66 are in ICU. 18 additional hospitalisations in the past 24 hours.
As of March 25th 2021, 760,168 doses of COVID-19 vaccine have been administered in Ireland:
548,945 people have received their first dose
211,223 people have received their second dose
The COVID-19 Dashboard provides up-to-date information on the key indicators of COVID-19 in the community including daily data on Ireland's COVID-19 Vaccination Programme.
*There is one death where the date of death is under investigation.
**County data should be considered provisional as the national Computerised Infectious Disease Reporting System (CIDR) is a dynamic system and case details are continually being validated and updated.
Today's cases, 5-day moving average of new cases, 14-day incidence rate per 100,000 population and new cases in last 14 days (as of midnight 27 March 2021) (incidence rate based on Census 2016 county population)
County

Today's cases (to midnight 27Mar2021)**

5 day moving average (to midnight 27Mar2021)

14-day incidence rate per 100,000 population (14Mar2021 to 27Mar2021)

New Cases during last 14 days (14Mar2021 to 27Mar2021)

Ireland

604

620

164.5

7,834

Offaly

22

29

443.8

346
Westmeath

15

17

185.9

165

Laois

19

15

162.9

138
Schools:
A leading epidemiologist says a full reopening of schools is likely to increase the transmission rate of Covid-19 by 30 or 40 per cent.

Professor Gerry Killeen, Chair of Applied Pathogen Ecology at UCC, says it would be "more than enough" to cause exponential growth of the virus again.

624 new cases of the disease have been confirmed in the latest data -- with two more deaths recorded.

On Friday officials at the Department of Education told principals all primary and secondary students would return to their classrooms after Easter.

Professor Killeen says there's clear international evidence that's a major risk to take:
Beacon:
A Fine Gael TD says if the Beacon CEO gave 'left over' vaccine doses to a Wicklow private school he needs to step down.

Neale Richmond is reacting to the controversy over the Dublin hospital's decision to give the vaccine to 20 teachers at the school.

The Health Minister has suspended vaccine operations at the Beacon as a result.

Deputy Richmond says Stephen Donnelly's made the right decision:
Quarantine:
Officials have refused to say whether or not three people who absconded from a Dublin quarantine hotel have returned.

It's understood Gardaí were called in by the Defence Forces liaison officer at the hotel near Dublin Airport yesterday afternoon.

The Department of Health says anyone who breaks quarantine faces a fine and jail time -- but has refused to comment further.

Sinn Féin health spokesman David Cullinane says the travel quarantine shouldn't have run into such serious trouble after just a day and a half:
Renters:
Threshold says if the 5k travel limit is eased there'll be less protections for renters.

If the government decides to ease the 5 kilometre rule from April 5th, it would also bring an end to the eviction ban.

Threshold Chief Executive, John Mark McCafferty says if tenants not in arrears due to the pandemic they could be evicted:
Pregnant women:
The pandemic is impacting the wellbeing of pregnant women going through labour.

That's the view of the Association for the Improvements in the Maternity Services which is holding its AGM and an Open Forum today.

It'll discuss the effects that covid restrictions are having on the experience of maternity care.

Aims Ireland Chair, Krysia Lynch says women are having a difficult time:

Local figures:
624 new cases of coronavirus have been confirmed today.

There've been an additional 2 deaths and 65 people are in intensive care tonight.

Of the cases confirmed today 308 are in Dublin, with 41 in Kildare, 38 in Donegal, 31 in Meath, 29 in Offaly, 20 in Westmeath, 17 in Laois a and the remaining cases are spread across 16 other counties.

Three quarters of those infected are under the age of 45, with the median age of 32.

As of 8am today, 304 COVID-19 patients are hospitalised, 21 additional hospitalisations in the past 24 hours.

The counties 14 day incidence rate now stands at 159.9 per 100 thousand people.

The county with the highest rate is Offaly at 461.8, followed by Donegal at 262.6.