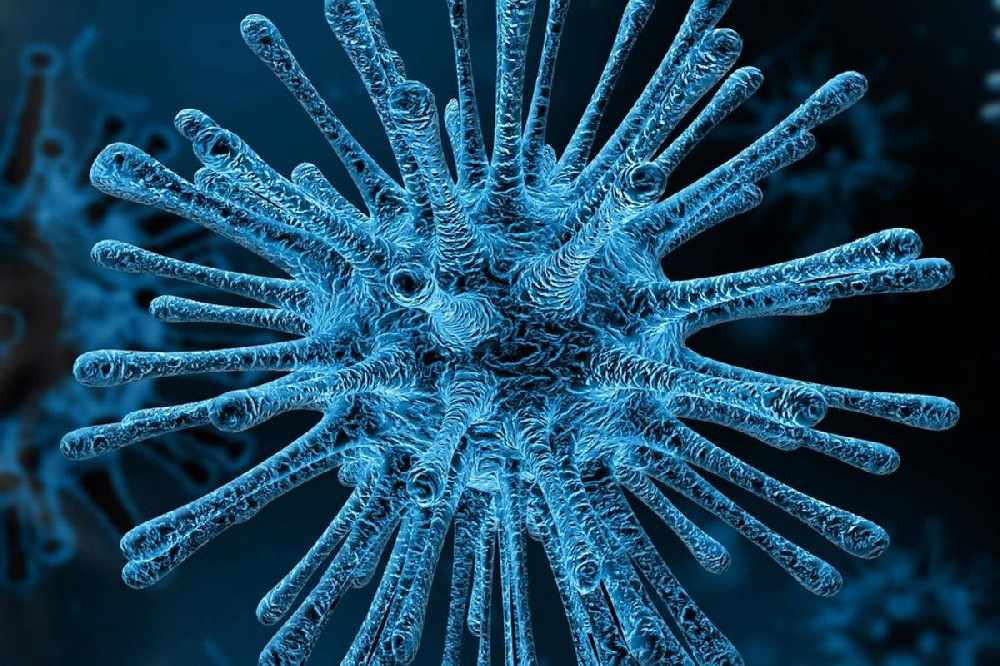 National news updates on Sunday 8th November.
Latest figures:
The Health Protection Surveillance Centre has today been notified of 2 additional deaths related to COVID-19.
There has now been a total of 1,947 COVID-19 related deaths in Ireland.
As of midnight Saturday 7th November, the HPSC has been notified of 542 confirmed cases of COVID-19. There is now a total of 65,394* confirmed cases of COVID-19 in Ireland.
Of the cases notified today;
277 are men / 264 are women

64% are under 45 years of age

The median age is 35 years old

181 in Dublin, 59 in Donegal, 50 in Limerick, 36 in Cork, 25 in Kildare, and the remaining 191 cases are spread across 20 other counties.
As of 2pm today, 283 COVID-19 patients are hospitalised, of which 39 are in ICU. 13 additional hospitalisations in the past 24 hours.
The COVID-19 Dashboard provides up-to-date information on the key indicators of COVID-19 in the community.
*Validation of data at the HPSC has resulted in the denotification of 3 confirmed cases. The figure of 65,394 confirmed cases reflects this.
Today's cases, 14-day incidence rate per 100,000 population and new cases in last 14 days (as of midnight 07 November 2020) (incidence rate based on Census 2016 county population)
County

Today's cases

(to midnight 07NOV2020)

14-Day incidence rate per 100,000 population

(25OCT2020 to 07NOV2020)

New Cases during last 14 days

(25OCT2020 to 07NOV2020)

Ireland

542

175.5

8,356

Donegal

59

295.2

470

Meath

18

243.0

474

Limerick

50

220.1

429

Cavan

<5

203.5

155

Westmeath

9

198.3

176

Cork

36

197.8

1,074

Dublin

181

186.8

2,517

Sligo

8

186.2

122

Louth

9

176.1

227

Mayo

5

173.2

226

Carlow

6

170.4

97

Laois

18

167.7

142

Kerry

18

163.2

241

Clare

8

162.4

193

Longford

6

161.5

66

Roscommon

<5

156.5

101

Waterford

<5

148.1

172

Monaghan

<5

146.6

90

Galway

7

145.3

375

Kildare

25

142.5

317

Kilkenny

8

141.1

140

Tipperary

18

124.1

198

Offaly

16

115.4

90

Wicklow

17

89.9

128

Wexford

6

83.5

125

Leitrim

<5

34.3

11
Hospital:
279 people with Covid-19 are in hospitals around the country this morning - that's unchanged from yesterday's total.
There were nine new admissions in the last 24 hours, while 16 people were discharged.
It comes as the estimated national 14-day incidence rate has fallen again to 185.6 - down from 196.4 on Friday.
DCU Professor of Health Systems, Anthony Staines, says the second wave is the result of the failure to carry out more thorough contact tracing:
International travel:
The new EU traffic light system for international travel will take effect here from midnight.
It means people coming from regions with an orange rating will be allowed skip quarantine if they test negative three days before arrival.
Those from red regions must still complete their 14 days of isolation, but this can be waived following a negative test result taken five days after arrival.
It comes as new limits have been introduced on people coming from Denmark, amid fears of mutation of Covid-19 in minks there.
Every arrival from there must complete two weeks of quarantine, with few exceptions.
Editor of Air and Travel Magazine, Eoghan Corry says there has already been an update to slightly change the new EU traffic light system:
Mr. Corry says the system also gives a little more leeway to people making an essential journey:
Christmas:
A member of the National Public Health Emergency Team says strict limits on Christmas get-togethers is needed to prevent a third wave of the virus.
Professor Philip Nolan told the Business Post that if Level 5 restrictions are eased in December there will be a surge of Covid-19 cases in the spring.
He says we could see 300 cases per day in the new year if we go back to the level of social contact we had in August and September.
Dr Nuala O'Connor, the Irish College of General Practitioners' lead advisor on Covid-19, says Christmas will have to be different this year:
Stamping out covid:
The Chief Medical Officer's praised the commitment of the Irish public to stamping out Covid-19.
It's after 335 more people tested positive for the virus -- the lowest number in one day since late September.
Five more patients have died, though the number in hospital has fallen.
Dr Tony Holohan is urging everyone who can wear a mask to make sure they use it -- and has appealed directly to retail workers to stop using visors as a substitute.
Professor Anthony Staines of DCU says case numbers could be down to the dozens by the end of the month -- but could bounce back very quickly:
Drive-thru testing:
Two drive-through Covid 19 testing centres are to open at Cork and Shannon Airports on Thursday.
Irish healthcare company RocDoc is providing the service for the public who'll get test results back within a few hours.
It already has a Dublin covid testing centre open since August.
CEO of the company, David Rock tells us how it'll work:
RocDoc will have on site labs to process the tests for passengers flying in and out of the airports.
Patients can book their tests on CovidCheck.ie.
Mr. Rock says people can get test results back quickly depending on the type of test: