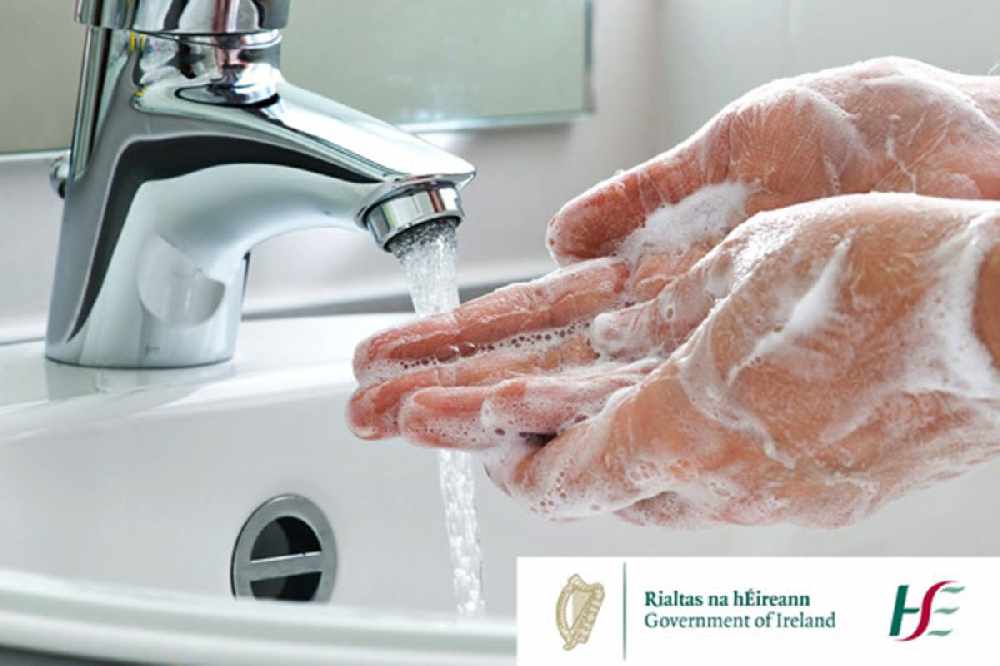 National news updates on Thursday 11th February.
Latest Figures:
The Health Protection Surveillance Centre has today been notified of 52 additional deaths related to COVID-19.
33 of these deaths occurred in February, 12 occurred in January, 6 in December or earlier and 1 is still under investigation.
The median age of those who died was 83 years and the age range was 55 - 96 years.
There has been a total of 3,846 COVID-19 related deaths in Ireland.
As of midnight, Wednesday 10 February, the HPSC has been notified of 866 confirmed cases of COVID-19.
In the midlands a total of 75 new cases of coronavirus have been identified.
Offaly has recorded the highest daily figure in the region at 35 new cases of the virus.
While 18 new COVID-19 cases have been confirmed in Westmeath and Laois has got a further 22 cases.
Of the cases notified today: 401 are men / 463 are women 65% are under 45 years of age.
There is now a total of 206,801* confirmed cases of COVID-19 in Ireland.
The median age is 35 years old 281 in Dublin, 63 in Galway, 56 in Kildare, 47 in Meath, 39 in Cork and the remaining 380 cases are spread across all other counties.
** As of 8am today, 984 COVID-19 patients are hospitalised, of which 172 are in ICU. 44 additional hospitalisations in the past 24 hours.
As of February 8, 242,353 doses of COVID-19 vaccine have been administered in Ireland: 154,900 people have received their first dose 88,453 people have received their second dose
Dr Ronan Glynn, Deputy Chief Medical Officer, Department of Health, said:
"We are cautiously optimistic about the epidemiological situation across the country. This positive momentum has been achieved through the dedication of people across the country in recent weeks. However, incidence and mortality rates are still very high, and the significant risk of community transmission of the virus remains, especially for those most vulnerable to COVID-19 infection. It is of vital importance that people continue to stay at home and to work from home where at all possible."
Professor Karina Butler, Chair of the National Immunisation Advisory Committee said:
"As of this week, we have administered 242,353 doses of COVID-19 vaccine. This is a wonderful achievement and I want to thank all our vaccine administration teams for their dedication and hard work. We hope that as our vaccination numbers go up, we can offer more protection those who are vaccinated and ultimately the wider population. But, until that time, all of us, including those of us who have received our COVID-19 vaccines, must maintain our adherence to all of the other public health measures like washing our hands and social distancing."
Professor Philip Nolan, Chair of the NPHET Irish Epidemiological Modelling Advisory Group, said:
"In the last week, the HSE has begun to test close contacts of confirmed cases. This is a positive move as it clearly shows that we are back in the containment phase of this pandemic. However, the positivity rates among household contacts is quite high, close to 30%. This is a timely reminder to us all to immediately isolate ourselves if we have any symptoms, to protect those most important to us. We should also continue to limit our social contacts. Do not visit another person's household unless you are providing essential care."
Dr Lorraine Doherty National Clinical Director Health Protection HSE - Health Protection Surveillance Centre (HPSC), said:
"The COVID-19 find-test-trace-isolate' process is vital to our efforts. We all need to contact our GP as soon as symptoms occur, to go for a test, trace our contacts if our test is positive and prevent further infections. It is important to remember that everyone can access testing free of charge. Testing and contact tracing are vital to our ongoing collective efforts to minimise the spread of COVID-19." The COVID-19 Dashboard provides up-to-date information on the key indicators of COVID-19 in the community including daily data on Ireland's COVID-19 Vaccination Programme.
Vaccine:
An eighth of the world's population could receive the Johnson and Johnson Covid vaccination , once it is approved for use.
The company has announced an ambitious production target for the vaccine.
It's considered a game changer as it only requires one dose.
Professor of Biochemistry at Trinity College Luke O Neill says they've already committed to supplying developing countries:
Holidays:
The Finance Minister appears to be ruling out further financial incentives to encourage people to holiday at home this year.
The Irish Tourism Industry Confederation is urging the Government to replace its Stay and Spend scheme with "consumer friendly" vouchers.
Stay and Spend was introduced in October to help the hospitality sector by giving 20 per cent of what consumers spent back in income-tax credits.
Minister Paschal Donohoe says people will be holidaying in Ireland anyway this year:
Level 5:
The Taoiseach says most Level 5 restrictions are likely to continue until Easter.
Micheál Martin says covid numbers are still too high for restrictions to ease.
They were due to end on the 5th of March.
A further 54 deaths and 1,006 new cases were confirmed yesterday.
The Taoiseach says people should expect tight restrictions until early April:
Leaving Cert:
It's still unclear when Leaving Cert students will return to the classroom.
The Teachers Union of Ireland says they'd like to see them back on the 22nd of February.
But Anne Piggott from the ASTI says that's unrealistic and feels March is more feasible:
Culture:
The Arts Minister has said she's hopeful the COVID vaccination programme can open up some of the summer to cultural events.
While festivals, sporting events and concerts will be the last thing to return - Catherine Martin has said she's an optimist about these things.
It comes as a new Outdoor Public Space Scheme will see funding provided for each local authority to upgrade outdoor spaces for cultural events.
Minister Catherine Martin says the 250-thousand euro for each council could be used to upgrade facilities ahead of the summer:
GPs:
GPs are now seeing their lowest number of patients with symptoms of Covid-19 since November.
That's according to Dr Shane McKeogh from GP Buddy, which tracks calls to surgeries around the country.
He says there's been an eight or nine-fold decrease since early January:
Special schools:
Thousands of children with special needs are returning to the classroom today, with the reopening of special schools.
Classes will initially be limited to 50 per cent capacity, with kids going to school every second day.
It comes as special classes in secondary schools look set to resume on February 22nd, after teachers and SNAs announced they'd back the move.
The Teachers Union of Ireland says it would also facilitate the return of Leaving Cert students on the same week, subject to public health advice.
Minister of State for Special Education, Josepha Madigan, says today's return of special schools is only the start:
Lorraine Dempsey from Inclusion Ireland says the way special schools are reopening isn't ideal:
Travel:
Passengers arriving into Ireland may have to book a slot to get one of the limited spaces in mandatory quarantine hotels.
The Irish Times reports the proposal will be discussed by ministers next week.
Some arrivals may be prioritised such as those coming home to see a dying relative or people with limited life expectancy.
Officials are finalising the legislation for the new system, which will see certain passengers ordered to stay in a hotel room for two weeks.
Vaccine:
Just over 243 thousand Covid-19 vaccine doses have been administered so far.
91 thousand of them have been given to nursing home residents and staff - and 150 thousand to frontline healthcare workers.
The latest figures up to Monday show just under 155 thousand people have had their first dose - around 3 per cent of the population.
There are calls for a review of Ireland's decision not to give the AstraZeneca Covid-19 vaccine to over 70s.
It's after the World Health Organisation yesterday recommended the jab be used for everyone over 18.
Ireland has chosen to use the Pfizer and Moderna vaccines for over 70s, due to a lack of data on AstraZeneca's.
But Paddy Connolly from Age Action says that decision should be reconsidered: