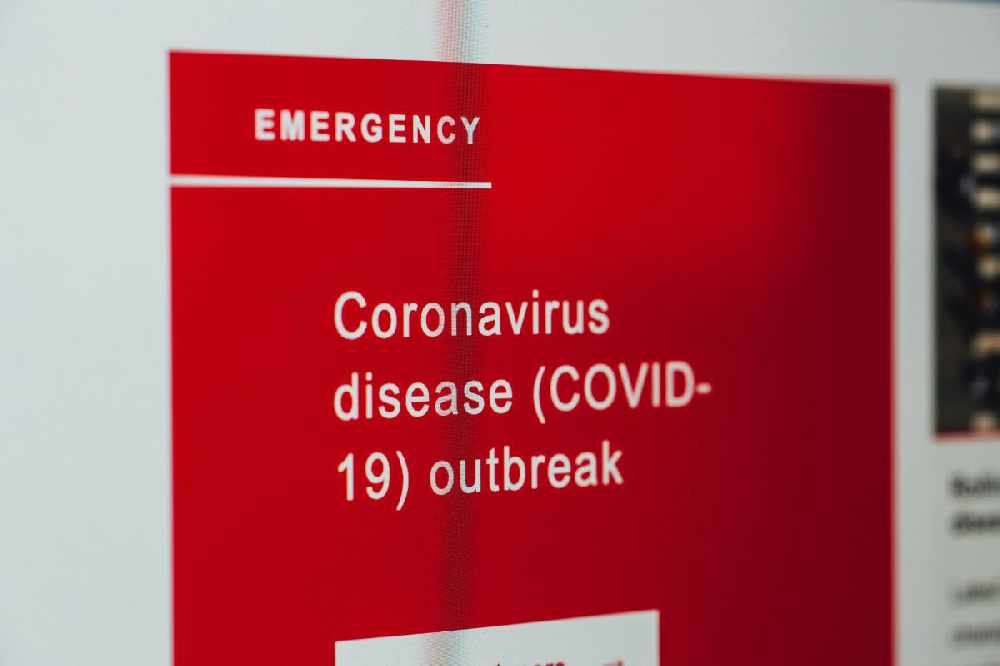 Covid-19 update on Thursday 15th April.
Figures:
The Health Protection Surveillance Centre has today been notified of 8 additional deaths related to COVID-19.
Of the deaths reported today, 4 occurred in April, 2 occurred in February and 2 occurred in January or earlier.
The median age of those who died was 79 years and the age range was 43-92 years.
There has been a total of 4,820 COVID-19 related deaths in Ireland.
As of midnight, Wednesday 14th April, the HPSC has been notified of 309 confirmed cases of COVID-19.
There has now been a total of 242,402* confirmed cases of COVID-19 in Ireland.
Of the cases notified today: 168 are men / 141 are women 71% are under 45 years of age
The median age is 35 years old 107 in Dublin, 30 in Kildare, 14 in Offaly, 21 in Meath,14 in Limerick and the remaining 104 cases are spread across 18 other counties**
As of 8am today, 184 COVID-19 patients are hospitalised, of which 51 are in ICU.
22 additional hospitalisations in the past 24 hours. As of April 13th, 2021, 1,094,964 doses of COVID-19 vaccine have been administered in Ireland:
769,721 people have received their first dose 325,243 people have received their second dose
The COVID-19 Dashboard provides up-to-date information on the key indicators of COVID-19 in the community including daily data on Ireland's COVID-19 Vaccination Programme.
County

Today's cases**

(to midnight 14Apr2021)

5-Day Moving Average of New Cases

14-day incidence rate per 100,000 population

(to 14Apr 2021)

New Cases during last 14 days

(to 14Apr 2021)
| | | | | |
| --- | --- | --- | --- | --- |
| Laois | 8 | 7 | 178.3 | 151 |
| Westmeath | 9 | 6 | 153.2 | 136 |
Vaccines:
People aged 60 to 64 will be able to register for their Covid vaccine by the end of the month.
The HSE vaccine portal went live this morning at 10am for 65 to 69 year olds.
By lunchtime today, over 18,000 people had signed up for the jab.
HSE boss Paul Reid says this will be expanded for everyone in their sixties in the next few weeks:
Register:
Within the first hour of going live, nine thousand people registered for a vaccine on the HSE's new online portal.
A further 500 people picked up the phone to register to get their first dose.
Only those aged 69 are able to register today, but 68 year olds will be able to do so tomorrow, followed by 67 year olds on Saturday.
Peter Buckley registered this morning and says the process was mostly straightforward:
Quarantine:
The government is examining a series of exemptions from mandatory hotel quarantine.
It would include people who have been fully vaccinated who arrive from high risk countries, with other exemptions for individual circumstance being examined.
It comes following a number of challenges to mandatory quarantine by people arriving into the country.
Justice Minister Helen McEntee says the work should be done relatively quickly:
Northern Ireland:
159 people have tested positive for the coronavirus in the North in the last 24 hours.
There have been a further two covid related deaths.
76 patients are being treated for the disease in hospitals in Northern Ireland, with 8 in ICU.
It comes as the Stormont Executive meets to consider the relaxation of restrictions in the north.
Vaccine:
Scientists behind the Oxford-AstraZeneca Covid vaccine hope a new study will help ease fears around getting it.
They found the risk of rare blood clotting is considerably higher after catching coronavirus compared with having the jab.
Countries, including Ireland, have placed age restrictions on the use of the vaccine in response to a small number of cases.
Restrictions:
Ministers believe further re-opening of the country in May is still on track despite concerns about the vaccine roll-out.
Hairdressers and other personal services are set to return next month as the number of cases continues to fall.
There's growing confidence among Ministers that restrictions will be able to be further eased in May as the number of new COVID cases falls and the impact of the vaccination programme is felt.
Click and collect services could resume as early as May 4th - with the full return of non-essential retail later in the month.
Personal services like barbers and hairdressers are also set to return around the middle of next month - while outdoor activities are under review as well.
A roadmap for what can be eased through June and July will also be put together towards the end of this month.
It comes as Northern Ireland is learning dates for a faster re-opening .
It's expected from April 23rd hairdressers and beauty salons will open with all retail back on the 30th.
Outdoor dining and drinking, as well as gyms, are expected to return from May 10th.
It raises problems for the government here with the risk of people crossing the border to access those services.
Retailers have called for a faster re-opening of non-essential shopping.
Deputy Chair of Retail Excellence Jean McCabe says the return of click and collect would be a big boost: