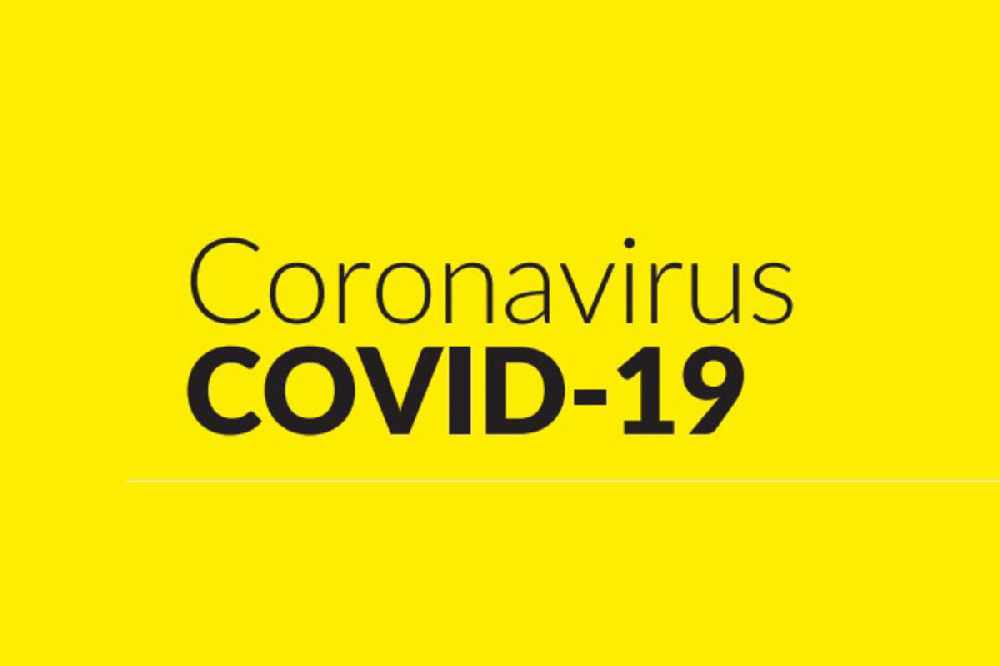 National news updates on Thursday 29th April.
Figures:
The Health Protection Surveillance Centre has today been notified of 3 additional deaths related to COVID-19.
There has been a total of 4,899 COVID-19 related deaths in Ireland.
As of midnight, Wednesday 28th April, the HPSC has been notified of 474 confirmed cases of COVID-19.
There is now a total of 248,326* confirmed cases of COVID-19 in Ireland.
Of the cases notified today: 239 are men / 232 are women 71% are under 45 years of age
The median age is 32 years old 167 in Dublin, 39 in Kildare, 37 in Cork, 36 in Donegal, 29 in Meath and the remaining 166 cases are spread across all other counties**.
As of 8am today, 155 COVID-19 patients are hospitalised, of which 44 are in ICU.
14 additional hospitalisations in the past 24 hours. As of April 27 2021, 1,452,434 doses of COVID-19 vaccine have been administered in Ireland:
1,041,284 people have received their first dose 411,150 people have received their second dose
The COVID-19 Dashboard provides up-to-date information on the key indicators of COVID-19 in the community including daily data on Ireland's COVID-19 Vaccination Programme.
| | | | | |
| --- | --- | --- | --- | --- |
| County | Today's cases (to midnight 28Apr2021) | 5 day moving average (to midnight 28Apr2021) | 14-day incidence rate per 100,000 population (15Apr2021 to 28Apr2021) | New Cases during last 14 days (15Apr2021 to 28Apr2021) |
| | | | | |
| --- | --- | --- | --- | --- |
| Westmeath | 19 | 16 | 189.3 | 168 |
| Offaly | 8 | 8 | 175.7 | 137 |
'Covid passport' plans approved by MEPs:
The European Parliament has approved plans for a so-called Covid passport.
It would show whether someone's been vaccinated, tested negative or recently recovered from the virus.
540 MEPs supported the measure, with 119 against and 31 abstentions.
European Commission President Ursula von der Leyen says it's a "key step forward towards free and safe travel this summer".
Fine Gael MEP for the Midlands North-West Colm Markey says it's a welcome development:
Travel-related cases:
There've been 256 travel-related cases of Covid-19 in the space of two weeks.
The Health Protection Surveillance Centre says they were recorded between April 13th and 26th.
There were nearly 1,700 cases among children during this period.
But there were only 312 among over-65s, due to the effect of vaccination.
Moving average:
The five-day moving average of new cases of Covid-19 has risen by 13 per cent in the past week.
It now stands at 424 - compared to 376 seven days ago.
371 new cases and 13 additional deaths were reported yesterday.
There were 151 Covid patients in public hospitals last night, and 45 in intensive care.
Trinity College neuroscientist Tomás Ryan says there's a clear reason for the increase in cases recently:
'Covid passports':
The public will find out later this morning whether MEPs have backed a proposal for a so-called Covid passport.
They voted in the European Parliament last night and the result will be announced shortly.
The digital green certificate would show whether someone's been vaccinated, tested negative or recovered from the virus.
It would allow a return to free movement of people across the EU, and is due to be in place at the end of June.
COVID-19 Vaccination Programme Update.

Today we also published an update on vaccines received in Ireland. https://t.co/AYCucSkjBL pic.twitter.com/4LCEDlMXRF

— Stephen Donnelly (@DonnellyStephen) April 28, 2021
Easing of restrictions expected to be announced this evening:
Inter-county travel will return on the 10th of May as part of a sweeping easing of COVID restrictions.
The cabinet is due to meet this afternoon to sign off on plans to re-open most of the country for the summer.
The first easing of measures will be next Tuesday when the entire construction sector can return to work.
But May 10th will be the key day when a raft of COVID restrictions will be lifted including the inter-county travel ban.
From the 10th, three households will be allowed to meet up in a back garden - or a maximum of 6 people from more than three households.
Fully vaccinated people will also be allowed to meet one household of non-vaccinated people indoors - which in effect means people will be able to travel anywhere in the country and meet parents or grandparents from the 10th.
That day religious services return with attendances capped at 50 - or more in bigger churches where space allows.
Attendance at funerals and weddings will also rise to 50 - but the afters of a wedding will remain restricted to 6 people until June.
Personal services like barbers, hairdressers and beauticians will return on the 10th by appointment only.
Public transport will also increase to 50% capacity while outdoor sports training for adults can resume.
Driving tests and house viewings will also be permitted in May.
The 10th will see the return of click and collect retail with the sector to open fully a week later on the 17th.
The next easing of restrictions will come on June 2nd when hotels, guesthouses and B&Bs will be allowed to re-open.
However, pubs and restaurants will have to wait until after the Bank Holiday weekend to resume outdoor dining only from the 7th of June.
No distinction will be made between gastropubs and so-called wet pubs - with the much maligned nine euro meal being scrapped.
The 7th of June will also see the return of gyms for individual training only and outdoor sports matches will resume without spectators.
Taoiseach Micheál Martin will unveil the plans this evening, and Junior Minister Niall Collins says they're very welcome:
Minister Eamon Ryan said the measures are largely as planned as he left the cabinet sub-committee meeting late last night:
Owner of the Swan Bar in Dublin, Ronan Lynch, says it's great news:
Chief Executive of the Licensed Vintners Association, Donall O'Keeffe, says opening outdoor hospitality soon would be a logical decision:
The Irish Hairdressers Federation says it would prefer if salons weren't allowed to reopen until May 17th.
Vice-president Lisa Eccles says hairdressers need a few weeks to prepare:
Some people are concerned the country is reopening too fast.
Professor of Genetics at Trinity College, Aoife McLysaght, is worried the Government is repeating the mistakes of the past: