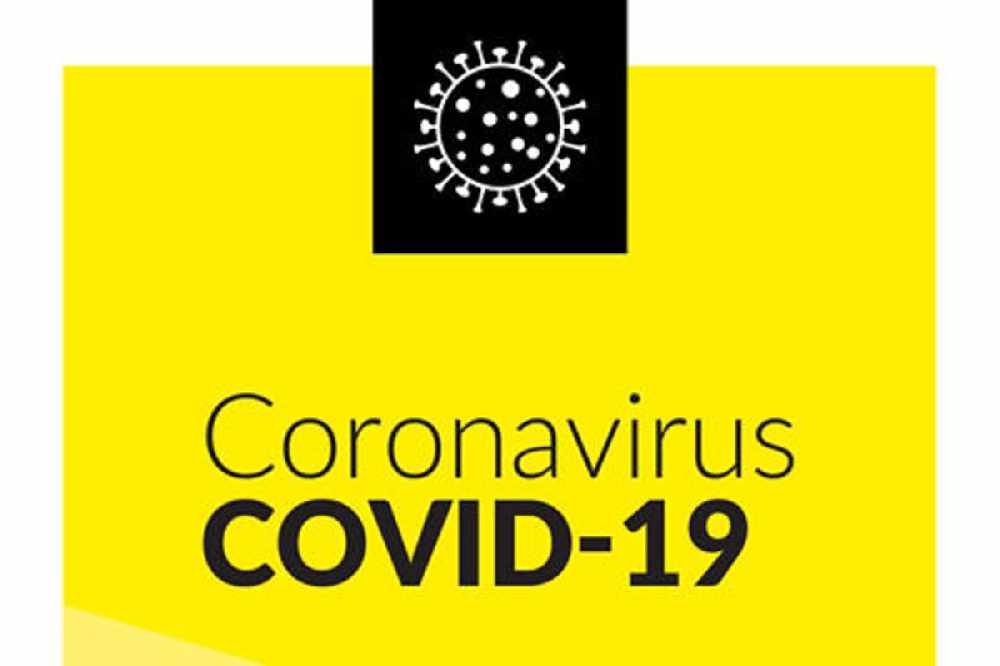 Latest national news updates on Thursday 2nd July
Latest figures:
The Health Protection Surveillance Centre has today been informed that a total of 5 people with COVID-19 have died.
There has now been a total of 1,738* COVID-19 related deaths in Ireland.
As of midnight Wednesday 1st July, the HPSC has been notified of 15 confirmed cases of COVID-19. There is now a total of 25,489** confirmed cases of COVID-19 in Ireland.
No new cases have been confirmed in the midlands.
Westmeath remains with 672, Offaly on 483, and Laois on 265.
The HSE is working to identify any contacts the patients may have had to provide them with information and advice to prevent further spread.
The COVID-19 Dashboard provides up-to-date information on the key indicators of COVID-19 in the community.
The National Public Health Emergency Team met today (Thursday 2nd July) to review Ireland's ongoing response and preparedness to COVID-19.
Dr. Tony Holohan, Chief Medical Officer, Department of Health, said; "What has been a collective and effective national effort to suppress COVID-19 in Ireland, now also becomes an individual mission. Every person must risk assess their own environments, make appropriate decisions about where they will go and who they will meet, and how they can ensure their safety and the safety of those around them.
"Continue to follow public health advice, understand the risks of your actions and environments and stay safe."
Dr. Ronan Glynn, Deputy Chief Medical Officer, Department of Health, said; "60% of all COVID-19 cases have been reported in the past month. The transmission of the virus is accelerating globally. In order to limit the potential for a resurgence of the disease in Ireland, we all must continue to follow public health advice and take responsibility for our individual actions."
Professor Philip Nolan, Chair of the NPHET Irish Epidemiological Modelling Advisory Group, said; "The reproductive number is now estimated to be closer to 1 than it has been in recent weeks. The R number is easily influenced by small changes to the transmission of the virus.
"We have noticed an increase in the number of cases towards the end of last week. It is a trend that NPHET will continue to monitor closely."
Dr. Vida Hamilton, National Clinical Advisor and Group Lead, Acute Operations, HSE; "Due to the good practices of the public our ICU's were not overwhelmed. Although they were busy, every patient got the care they deserved. Some of us may have witnessed the reality of the frontlines in our hospitals on recent television documentaries. We should not lose sight of what is at risk and how fragile our systems are in the face of this pandemic. Please continue to follow public health advice."
*Validation of data at the HPSC has resulted in the denotification of 5 deaths. The figure of 1,738 deaths reflects this.
**Validation of data at the HPSC has resulted in the denotification of 3 confirmed cases. The figure of 25,489 confirmed cases reflects this.
Isolating:
More than half of people arriving in Ireland aren't answering calls to check they're self-isolating.
The Irish Independent reports that between the end of May and middle of June, calls were made to 684 recent arrivals.
But new figures show just 308 of the calls were answered.
Anyone travelling into Ireland has to fill out a form telling officials where they plan to self-isolate for two weeks, but the quarantine itself isn't mandatory.
Resignation:
New Zealand's Health Minister's resigned after breaking Covid-19 lockdown rules by taking his family to the beach.
David Clark made the 12 mile journey days after 'stay at home' restrictions were introduced in the country.
He says it was clear his "continuation in the role" was "distracting for the government's overall response" to the virus.
Schools:
There won't be a 'one size fits all' solution for social distancing in schools, according to the INTO.
According to new Department of Education guidance, social distancing won't be essential for children in the first four years of schooling.
Third class to sixth class children will be asked to keep one metre apart.
While secondary pupils are asked to keep two metres apart, if that's not possible - one metre will be sufficient.
John Boyle, General Secretary of the INTO, says this could be possible except in some circumstances:
UK:
As schools in Leicester prepare to close because of a local Covid-19 lockdown, up to three dozen areas in England could be facing similar measures.
Officials in Bradford and Barnsley - two of the places most at risk - are urging people to follow social distancing.
Barnsley Council leader Stephen Houghton says he needs the data to be as local as possible:
NPHET:
The National Public Health Emergency Team is expected to brief the government on the 14 day quarantine period for international travelers today.
The Government are due to issue a "green list" of countries next week, that are deemed safe to fly to.
It comes as the number flights from Dublin airport doubled yesterday despite Government advice to avoid non-essential travel.
Dr. Jack Lambert from the Mater Hospital says the EU has created it's own list:
US:
Bars, restaurants and cinemas in most of California are being ordered to close for at least three weeks - as the state battles surging coronavirus cases.
The restrictions apply to 19 counties in the state where 70 percent of Californians live.
Florida and Texas are among other states to also re-impose some lockdown rules.
California's Governor, Gavin Newsom, is also urging officials to scale back Independence Day celebrations:
Local figures:
No new cases have been reported in the midlands - meaning the region has not had an increase in nine days.
Westmeath remains on 672, Offaly on 483, and Laois on 265.