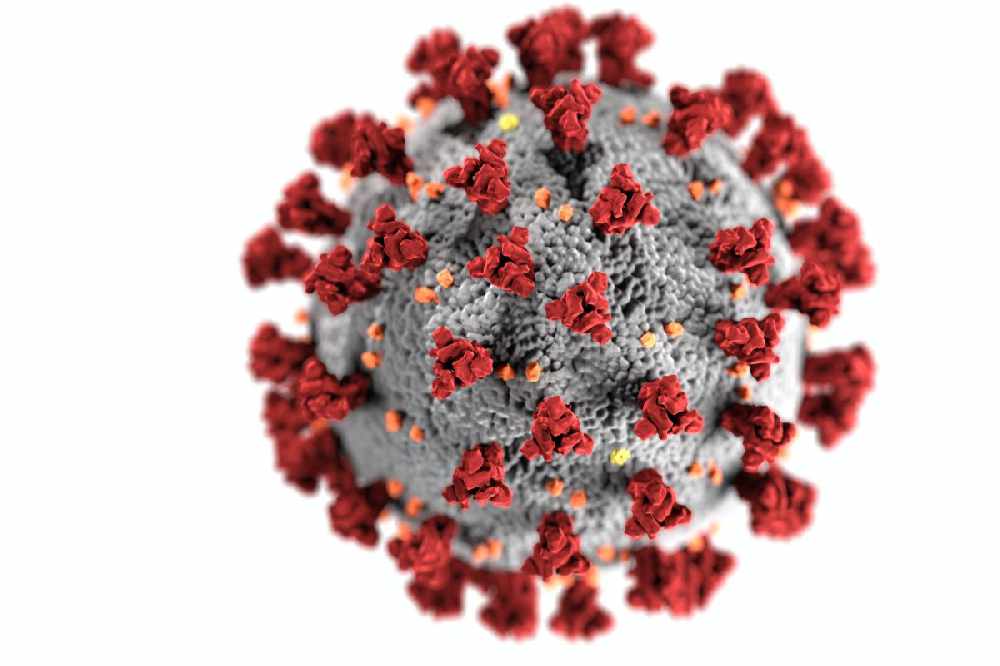 National News September 10th 2020.
Latest figures:
There have been no new deaths reported to the Health Protection Surveillance Centre today.
There has been a total of 1,781 COVID-19 related deaths in Ireland.
As of midnight Wednesday 9th September, the HPSC has been notified of 196 confirmed cases of COVID-19. There is now a total of 30,360 confirmed cases of COVID-19 in Ireland.
Of the cases notified today;
103 are men / 91 are women

61% are under 45 years of age

43% are confirmed to be associated with outbreaks or are close contacts of a confirmed case

37 cases have been identified as community transmission

107 in Dublin, 12 in Waterford, 11 in Limerick, 8 in Wicklow, 7 in Meath, 7 in Kildare, 6 in Laois, 6 in Westmeath, and the remaining 32 cases are located in Cavan, Clare, Donegal, Galway, Kilkenny, Leitrim, Longford, Louth, Mayo, Monaghan, Offaly, Roscommon, Tipperary and Wexford.
The HSE is working to identify any contacts the patients may have had to provide them with information and advice to prevent further spread.
The COVID-19 Dashboard provides up-to-date information on the key indicators of COVID-19 in the community.
Dr. Ronan Glynn, Acting Chief Medical Officer, Department of Health, said; "Today we have at least 37 cases linked with community transmission. 27 of today's cases are over the age of 65 years. By limiting our contacts, we limit the opportunity COVID-19 has to spread through the community and ultimately we protect our families, our communities and those who are most vulnerable to the severest impacts of the disease."
Alert System:
A new Covid-19 alert system will introduce local lockdowns based on the level of infections in a county or region.
The government is due to publish the plan which will include five levels of restrictions.
According to the Irish Independent, counties will be able to move up and down the levels which will be set out depending on a number of factors including the number of new cases per 100 thousand people.
UK:
It's thought around half of mothers have taken on more childcare responsibilities than their partners during lockdown.
Research from Ipsos M-O-R-I in the UK found a quarter of dads say their other halves are playing a bigger role, compared to 12 percent of mums.
The study also shows prioritising family over work is now seen to be less damaging to a woman's career - falling seven percent since February.
Score:
Scientists in the UK have developed a score-system to predict the chance of death for adults admitted to hospital with Covid-19.
The 4-C Mortality Score uses data to accurately categorise patients as being at low, intermediate, high or very high risk.
Researchers in the British Medical Journal look at measures including age, underlying conditions, respiratory rate and blood oxygen concentration to give their rating.
NPHET:
Health officials will meet today to discuss the 'very concerning' rise of Covid-19 cases, particularly in Dublin and Limerick.
It's claimed the numbers contracting Covid-19 in the capital could double every two weeks if the current trends continue.
The Acting Chief Medical Officer has urged people to limit their social contacts, and to stop family gatherings such as communions and christenings in private households.
Dr Ronan Glynn says the current rise nationally as well as in Dublin will be on the agenda for today's meeting:
Meat Plants:
The HSE's mass testing of staff in meat plants and food processing facilities has been suspended.
It began two weeks ago and since then, 40 positive cases have been identified.
But the HSE says demand for testing in the community has trebled since Monday, and resources are being re-directed.
It says serial testing in the plants will resume next week, but Siptu's Greg Ennis says that's unacceptable:
Old Age:
A specialist in the treatment of illness in old age said we must take the necessary steps to support nursing homes ahead of the winter period as we continue to live with Covid 19.
More than half of all deaths associated with Covid-19 have occurred in nursing homes.
Professor Dermot Power, who has been appointed to Nursing Homes Ireland to provide expert advice, said it was crucial that nursing homes had an efficient testing regime.
But he said it was also vital they are recognised and treated as an integral part of the wider health system:
Billionaires:
400 million jobs have been lost during the Covid 19 pandemic - but the 25 wealthiest billionaires increased their weath by 255 billion dollars between March and May.
Figures from the International Labour Organisation show companies have used the pandemic to scale down costs and increase profits to shareholders, instead of rewarding and supporting their workers.
Chief executive of Oxfam Jim Clarkin said big companies who had amassed vast profits still availed of government support through the crisis:
Nursing Homes:
The health watchdog's calling for reform of the current models of care for older people.
Hiqa says the Covid-19 pandemic has highlighted the need for immediate changes in nursing homes.
The Oireachtas Covid-19 committee will meet this morning to discuss Hiqa's recent report on the impact the pandemic has had on nursing homes.
Nursing homes account for more than half of the country's deaths from the virus.
The watchdog will also speak about the impact the pandemic has had on current residents.
On recent inspections, some older people spoke of their fear of contracting the virus.
Others felt a deep sense of isolation and loneliness as a result of the visiting restrictions.
Infectious diseases consultant, Eoghan de Barra, says more visiting restrictions are likely in the coming weeks.
clip
Hiqa's recent report on the impact of the pandemic in nursing homes made 86 recommendations.
It will say today that a large number of them need to be implemented immediately.