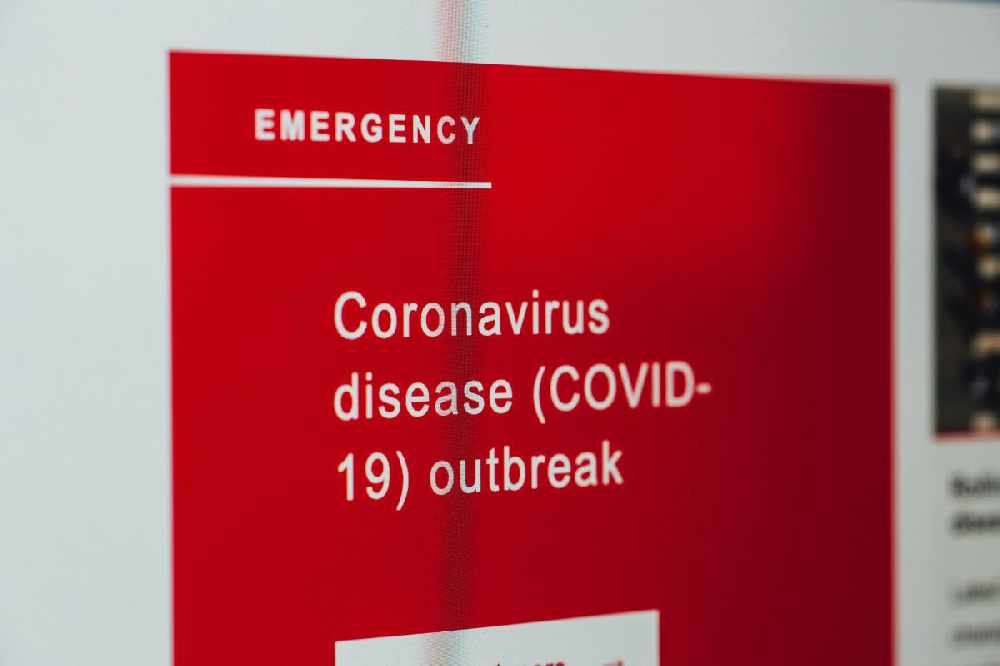 National news updates on Tuesday 1st September.
Latest figures:
There have been no new deaths reported to the Health Protection Surveillance Centre today.
There has been a total of 1,777 COVID-19 related deaths in Ireland.
As of midnight Monday 31st August, the HPSC has been notified of 217 confirmed cases of COVID-19. There is now a total of 29,025* confirmed cases of COVID-19 in Ireland.
Of the cases notified today;
103 are men / 113 are women

70% are under 45 years of age

51% are confirmed to be associated with outbreaks or are close contacts of a confirmed case

19 cases have been identified as community transmission

103 in Dublin, 25 in Kildare, 17 in Limerick, 17 in Tipperary, 7 in Waterford, 7 in Wicklow, 6 in Clare, 5 in Louth and the remaining 30 are located in Carlow, Cavan, Cork, Donegal, Galway, Kilkenny, Meath, Monaghan, Offaly, Roscommon, Westmeath and Wexford.
The HSE is working to identify any contacts the patients may have had to provide them with information and advice to prevent further spread.
Westmeath has had 690 cases detected in the county, Offaly's total is 623 and 384 people have tested positive for the illness in Laois. These figures were measured at midnight on Sunday 30th August.
Covid Party:
Two sports clubs in a north Dublin town have suspended all activity over concerns of Covid-19 in the community.
It comes after a video was shared on social media of a group of girls talking about licking faces and who would become infected by the virus.
Skerries Harps says it became aware of a number of potential close contacts to a confirmed case over the weekend and has taken the decision to wait for test results.
While Skerries Town FC says postponing all club activities is a precautionary measure and that there are no suspected cases in the club.
Musicals:
The West End in London is coming out of lockdown.
The first of such shows to be held inside in front of a live audience will take place tonight.
The musical 'Sleepless' - based on the film 'Sleepless in Seattle' - stars Girls Aloud's Kimberley Walsh and The Wanted's Jay McGuiness in the lead roles.
It's opening at London's Troubadour Wembley Park Theatre.

Subsidy:
The government's new scheme aimed at providing payroll support for businesses affected by Covid-19 takes effect from today.
The Employment Wage Subsidy Scheme replaces the Temporary Wage Subsidy Scheme, and will continue until March next year.
Criteria for the new measure will be tighter but it will allow employers to seek wage subsidy's for a broader range of employees including new hires and seasonal workers.
Parental Leave:
The Labour Party will today launch a bill to improve paid statutory leave and forced parental leave to address issues brought up by Covid-19.
Recently, concerns have been raised about parents who are forced to stay home to mind their kids when a school or early years provider is forced to close due to a Covid-19 outbreak.
There are also fears that some people haven't come forward for testing for fear of losing out on necessary wages.
Labour leader Alan Kelly says people shouldn't lose out financially if they are impacted by Covid:
Hoods:
Spit hoods are a "dangerous use of force" by the Gardaí which doesn't actually protect them against the spread of Covid-19, according to a civil rights group.
The force used the mesh coverings 80 times on detainees in the first three months of the pandemic here.
A review by the Policing Authority discovered nearly a quarter of those prisoners were batoned or maced as well as being hooded -- and one left to wear it for over five hours.
An Garda Siochána is due to publish its own report on spit hoods this month.
Irish Council for Civil Liberties chief executive Liam Herrick says it's dangerous to keep using them without a thorough examination of the risks:
Fines:
People could soon be fined between 20 and 100 euro for breaking public health rules.
The Health Minister says he's looking into introducing fines for things like not wearing a face mask in public settings.
However Stephen Donnelly says the sanctions won't be extended to house parties.
He says the powers Gardaí have now under existing legislation should be enough to tackle house parties.
Local Lockdown:
People in Kildare are waking up this morning to their first day out of lockdown in more than three weeks.
Restrictions were lifted yesterday after a recent drop in the level of Covid-19 cases.
It comes as the National Public Health Emergency Team raises concern over the number of people wearing face coverings incorrectly.
The public health officials say they're noticing too many people wearing masks under their chin, or not covering their noses.
53 new cases of Covid-19 have been confirmed, but no further deaths.
Acting Chief Medical Officer Ronan Glynn says while the level of compliance is encouraging, there are huge risks if people don't wear a mask properly: