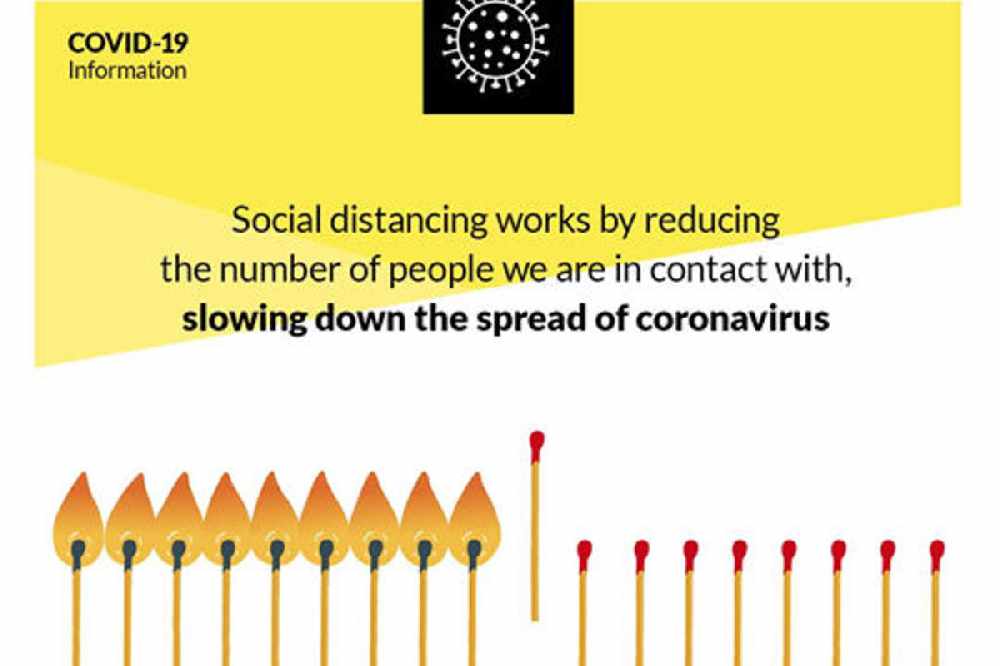 Latest news updates on Tuesday 23rd June.
Latest Figures:
There's been no increase in the number of confirmed cases of COVID-19 within the midlands.
Laois has recorded a total of 265 with the virus, while 483 have tested positive in Offaly.
Westmeath has had 672 people diagnosed with the illness.
The total number of confirmed cases across the region remains at 1,420.
The Health Protection Surveillance Centre has today been informed that a total of 3 people with COVID-19 have died.
There have now been a total of 1,720 COVID-19 related deaths in Ireland.
As of midnight Monday 22nd June the HPSC has been notified of 10 confirmed cases of COVID-19. There is now a total of 25,391* confirmed cases of COVID-19 in Ireland.
The HSE is working to identify any contacts the patients may have had to provide them with information and advice to prevent further spread.
The COVID-19 Dashboard provides up-to-date information on the key indicators of COVID-19 in the community.
As of midnight Monday 22nd June, 404,989 tests have been carried out. Over the past week, 18,368 tests were carried out. 97 tests were positive, giving a positivity rate of 0.5%.
Dr. Tony Holohan, Chief Medical Officer, Department of Health, said; "While we now have a robust testing system in place. The success of this system is dependent on people isolating and coming forward to their GP as soon as they experience symptoms. Cough, fever, shortness of breath, change in smell or taste, flu like symptoms should be treated as COVID-19 until a GP assessment or test deems otherwise.
"If you are experiencing these symptoms, do not go to work or socialise. Self isolate in your household and contact your GP by phone without delay."
Animals:
Two possible vaccines to tackle coronavirus in animals have proved successful in laboratory tests.
A spin-out company from the University of Plymouth in England says the development is a significant step in eliminating Covid-19 among animals.
It could also be used to ensure cats and other pets don't carry the potential for future outbreaks.
Antibodies:
Experts have found men appear to produce higher levels of Covid-19 antibodies than women.
A UK trial's been collecting blood plasma from people who've already recovered from the virus to treat ill patients.
Scientists found 43 percent of male donors had plasma rich enough in antibodies to take part, compared with 29 percent of women.
Hotels:
The Irish Hotels Federation claims some hotels could be forced to close permanently if the Wage Subsidy Scheme isn't extended.
They're allowed to reopen next Monday as restrictions ease.
Most of them have been shut since March due to the Covid-19 pandemic.
Elaina Fitzgerald-Kane, president of the IHF, says more state support's needed to prevent hotel closures:
Childcare funding shortfall:
About 2,000 childcare providers will struggle to reopen in late August if they don't get more state support.
Early Childhood Ireland will also tell today's Oireachtas Covid-19 committee the pandemic has worsened the crisis in the sector.
It says the issues include the cost of insurance, and staff recruitment and retention.
Centres that provide full day-care services can reopen next week, but others have to wait until late August.
Teresa Heeney, chief executive of Early Childhood Ireland, says providers are very anxious:
Global figures:
The number of people diagnosed with Covid-19 across the world has passed the 9 million mark.
More than 183,000 new cases were reported to the World Health Organisation on Sunday – the most in a single day.
Almost 470,000 people have died of the disease.
Dr Mike Ryan, from the WHO, says there's been an increase in the number of young people getting the virus:
Getting on public transport this morning? Heading to a shop later? Please wear a face covering. We have made so much progress together. This measure can help maintain it & stop the spread of #Covid19. We have come too far to go backwards. Face coverings will help ensure we don't pic.twitter.com/yftbksZl3y

— Simon Harris TD (@SimonHarrisTD) June 23, 2020
Wearing masks:
The numbers wearing masks on public transport and out and about is increasing.
Department of Health research shows 41 per cent of people report wearing facial coverings, compared to 34 per cent last week.
Chief Medical Officer Tony Holohan says he understands why people don't like wearing face masks:
Cases in young people:
The number of children and young adults contracting Covid-19 is raising concern among the National Public Health Emergency Team.
Of 202 cases diagnosed in the past two weeks, 76 were in people aged under 35, including 16 involving children under 14 years of age.
Two more people with Covid-19 have died, bringing the death toll to 1,717, while four new cases have been confirmed.
Deputy Chief Medical Officer, Ronan Glynn, says we can expect further cases of the virus among children:
Local figures:
One new case of coronavirus has been confirmed in the midlands.
That positive test has come in Laois, bringing the total there to 265.
There's no new cases in Offaly, leaving the figure there at 483.
Westmeath has seen no new patients confirmed but still has comfortably the highest number of cases in the region at 672.