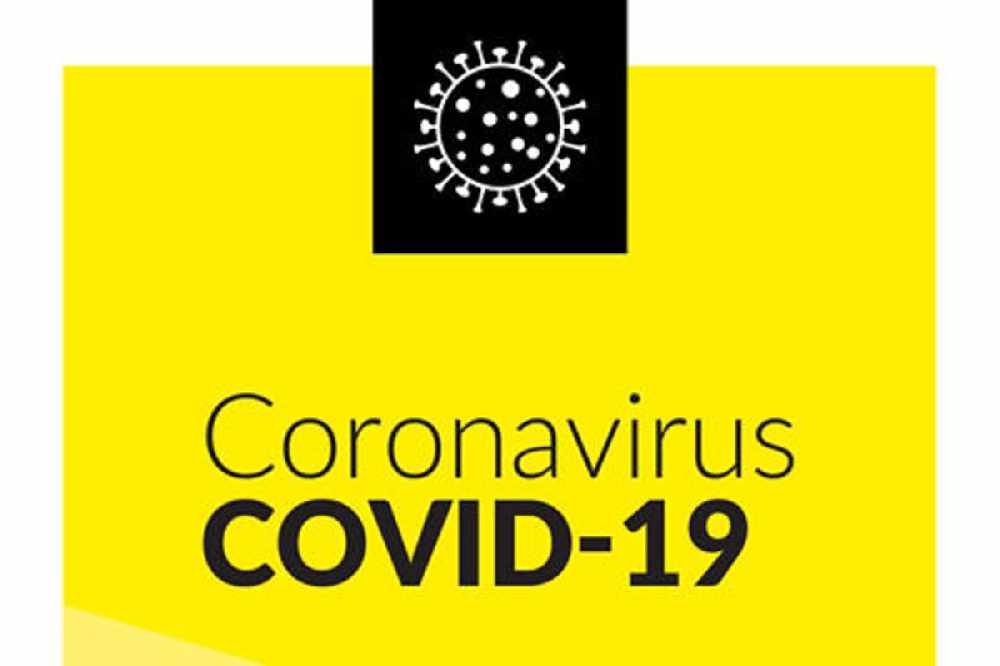 National news updates on Tuesday 6th October.
Figures:
The Health Protection Surveillance Centre has today been notified of 1 additional death related to COVID-19.
There has been a total of 1,811 COVID-19 related deaths in Ireland.
As of midnight Monday 5th October the HPSC has been notified of 432 confirmed cases of COVID-19.
There is now a total of 38,973* confirmed cases of COVID-19 in Ireland.
Of the cases notified today;
218 are men / 214 are women
62% are under 45 years of age 48% are confirmed to be associated with outbreaks or are close contacts of a confirmed case 60 cases have been identified as community transmission.
111 in Dublin, 51 in Donegal, 41 in Cork, 32 in Clare and the remaining 197 are located across 20 counties.
Dr. Tony Holohan, Chief Medical Officer, Department of Health, said; "It is essential that there is a broad societal effort over the coming weeks. Every one of us has the power to interrupt the spread of this virus and now is a vital time to use it. "Focus on what you can do; wash your hands regularly, wear a face covering, keep your distance from others, avoid crowds, limit your social network, know the symptoms and what to do if you experience them or are a close contact of a confirmed case."
Dr. Ronan Glynn, Deputy Chief Medical Officer, Department of Health, said; "If you experience a cough, fever, shortness of breath, loss of sense of taste or smell please isolate and phone you GP without delay. Do not go to work and try not to interact with others. This is a vital action if we are to break the chains of transmission."
Laois has had 508 people test positive for the illness, with 772 people contracting the virus in Offaly, while Westmeath's total stands at 802. These figures were measured at midnight on Sunday 4 October.
Prison:
Visits to prisons have been suspended as part of the move to Level 3 of the Governments Living with Covid Plan.
The ban comes into effect at Midnight tonight and any family member with a scheduled visit should not travel to the prison.
The Prison Service says video visits can be still be booked.
Northern Ireland:
The North's Health Minister says the Executive is unlikely to ignore the advice of its medical experts, if further restrictions are advised.
His comments come after the government last night rejected proposals NPHET for a second lockdown.
Robin Swann told the Assembly the Northern Ireland Executive will be guided by the scientific advice:
Offaly Has 14-Day Covid-19 Incidence Rate Of 100 https://t.co/Zts5OswPob

— Midlands103 (@Midlands103) October 6, 2020
Christmas:
Queues have formed at Smyths stores across the country today, as shoppers continue to stock up for Christmas.
Yesterday crowds turned up at the toy shop amid fears of a second lockdown and delays to deliveries.
The scenes are continuing today, and the retailer is reminding people it has plenty of stock.
Tracy was there this morning and says shoppers were behaving like it's Christmas Eve:
Green Party:
The Green Party Leader says there have been robust exchanges between the Tanaiste and NPHET but that should happen when important decisions are being made.
Ireland is moving to Level 3 restrictions at midnight after the Government rejected the National Public Health Emergency Team's advice to go to Level 5.
The Tanaiste says NPHET's recommendation was "not thought through".
Environment Minister Eamon Ryan admits things did get heated between Leo Varadkar and NPHET:
GP:
A Donegal GP says he knows a "tsunami" of Covid-19 infections in his practice will result in people dying.
Dr Martin Coyne is based in Lifford which has the highest 14-day incidence rate than any local electoral area in the country.
He says people need to follow the guidelines to protect others:
NPHET:
The Public Expenditure Minister says the Government has to 'reboot' its relationship with NPHET.
It's after the Government rejected its advice to put the country into Level 5 restrictions and opted for Level 3 instead.
The Tanaiste also made critical comments about the public health doctors, saying their advice was "not thought through".
Minister Michael McGrath says it's important that the Government and the National Public Health Emergency Team work well together.
The Health Minister says he's "absolutely convinced" moving to level three restrictions is the right decision.
Minister Donnelly says he's sure the government made the right choice, despite NPHET's advice:
An infectious diseases expert believes NPHET, government and other stakeholders need to be weighing up how to respond to the virus together.
Professor Jack Lambert from the UCD school of medicine thinks the current way isn't working:
Northern Ireland:
Northern Ireland's First Minister and Deputy First Minister has written to the people of Derry and Strabane saying new restrictions will be imposed to stop the spread of Covid-19.
Arlene Foster and Michelle O'Neill says the rate of transmission has reached a point where it needs intervention.
The area has a seven-day Covid-19 incidence rate of more than 530 - much higher than any other area in Northern Ireland.
People there are encouraged to self-isolate and book a test once they get any symptoms.
Violent protests:
Gardaí are fearful that far-right demonstrations will result in more violence.
The Irish Examiner reports that officers believe there may be disorder this weekend at protests like what happened last month outside Leinster House.
Senior ranking officials have told the paper they have a shortlist of suspected organisers and they will be interviewed as part of investigations.
Under the current Covid-19 legislation it is illegal to organise a gathering of more than 15 people outside.
Unfair:
A Leitrim businessman says it's very unfair to move the county to level 3 restrictions when it has a low number of cases.
The county's 14-day incidence rate of Covid-19 is just 32 per 100,000 population.
That's the lowest in the country and less than a third of the national average.
Shamzuri Hanifa, a chef and restaurant owner in Leitrim, says he will now have to let 25 staff go in his three businesses:
Elsewhere, the general manager of McElhinney's department store in Ballybofey, Co Donegal says it's a 'sigh of relief' that the government didn't proceed to level 5.
Martin McElhinney says it would have been a tough blow, and is glad Donegal isn't moving beyond Level 3:
Cure for Covid:
The Tánaiste will meet top pharmaceutical companies today to hear about their efforts to find a cure for Covid-19.
Leo Varadkar will hold a video conference with the businesses, who have big operations in Ireland.
The meeting will focus on their work in developing coronavirus vaccines and treatments.
Pubs:
Publicans are warning the move to level three restrictions will see 50,000 job loses in the sector.
Only outdoor sittings of 15 people will be allowed as part of the measures.
Padraig Cribben from the Vintners Federation says that's not viable for many pubs:
Hotels:
The Irish Hotels Federation says 100,000 jobs could lost due to last night's decision.
Hotels will only be able to provide services to residents from midnight tonight.
IHF president Elaina Fitzgerald-Kane says many hotels will close for a long time:
All remaining counties to join Donegal and Dublin on Level 3 under Ireland's Plan for Living with COVID-19 - https://t.co/jg4FvSWREB pic.twitter.com/sn0ihp3ujB

— MerrionStreet.ie #StaySafe #HoldFirm (@merrionstreet) October 5, 2020
CMO's letter to government:
The country could face up to 2,300 cases a day and 43 Covid-19 hospital admissions a day by next month.
That's the warning from Chief Medical Officer Dr. Tony Holohan in his letter to Government recommending Level 5.
The letter sent from Tony Holohan to Health Minister Stephen Donnelly says the rate of cases among people over the age of 65 has increased by more than 1,000 percent in the past two months.
The National Public Health Emergency says implementing Level 5 now is the "only opportunity" to get the disease under control while keeping non-Covid healthcare operating and schools open.
The letter says a graduated approach will lead to Level 5 in the long-term anyway.
The group said the proposed measures would only be effective if there's buy-in from society and adherance, saying throughout the pandemic there has been national solidarity.
It also says there should be more consideration about increasing testing capacity and contact tracing.
Rift after move to Level 3:
The Health Minister has played down any rift between NPHET and the government over implementing covid restrictions.
That's despite Tánaiste Leo Varadkar saying the proposals from Dr. Tony Holohan were "not thought through".
Every county in Ireland will enter level three restrictions from midnight tonight.
However, they rejected the level five measures proposed by NPHET.
Health Minister Stephen Donnelly played down any rift between the public health officials and politicians:
Sinn Féin TD Louise O'Reilly says NPHET recommended going to level 5 because of the government's mismanagement of the health service:
The Govt met today and decided to move all parts of the country to Level 3 of the Framework for Restrictive Measures. If we all act now and adhere to the guidelines we can avoid moving to Levels 4 & 5 #COVID19

— Micheál Martin (@MichealMartinTD) October 5, 2020