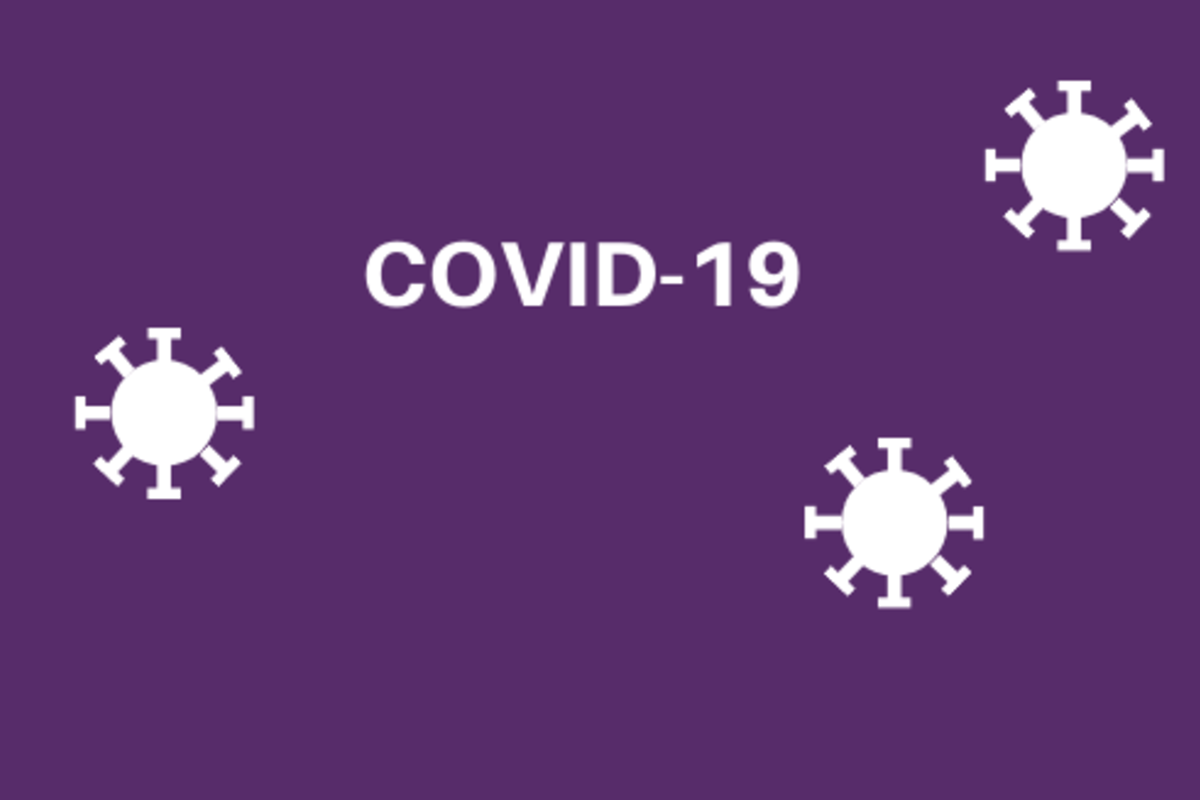 Latest national news updates on Tuesday 7th July 2020.
Latest Figures:
The Health Protection Surveillance Centre has today been informed that 1 person with COVID-19 has died.
There has now been a total of 1,742 COVID-19 related deaths in Ireland.
As of midnight Monday 6th July, the HPSC has been notified of 24 confirmed cases of COVID-19. There is now a total of 25,538* confirmed cases of COVID-19 in Ireland.

There are no new cases in the Midlands.
Offaly has 486 cases with 265 in Laois.
Westmeath has the highest in the region with 674.
The HSE is working to identify any contacts the patients may have had to provide them with information and advice to prevent further spread.
The COVID-19 Dashboard provides up-to-date information on the key indicators of COVID-19 in the community.
Dr. Ronan Glynn, Acting Chief Medical Officer, Department of Health, said; "As of 5pm this evening, the Covid Tracker App had approximately 545,000 downloads. This is one more example of the solidarity and collective spirit that has characterised the Irish public's response to COVID-19 to date.
"The app is an important tool to support our contact tracing systems. It has the potential to reduce the time that people are active in the community with infection, which will have a significant impact on the transmission of the disease.
"The more people who download and use this app, the more effective it will be. It is a further opportunity for us to play our part in the response to COVID-19."
English pubs closing:
A number of pubs in the England, which reopened at the weekend, have been forced to close again after customers tested positive for coronavirus.
Three bars in Hampshire, Somerset and Yorkshire alerted customers on Facebook that cases of the virus had been confirmed.
All three only reopened over the weekend after three month closures as part of Covid-19 lockdown measures.
Foreign travel:
The advice to avoid non-essential international travel has been extended until at least July 20th.
A green list of countries deemed safe travel to will now not be published for another two weeks.
It will be subject to ongoing review based on how other countries are handling the virus.
These people at Dublin Airport feel their journeys are essential:
Older people:
ALONE says a substantial number of older people don't feel safe travelling to a medical appointments on public transport.
It's calling for a direct way for those who may not have the family or friends nearby to drop and collect for treatment.
CEO Sean Moynihan says systems for certain treatments need to be expanded:
Australian borders:
The border between Australia's two most highly populated states has closed after Melbourne recorded its biggest one-day spike in Covid-19 cases.
The outbreak in the city has seen hundreds of people with the virus in the past two weeks - more than 95 percent of new Australian infections.
The last time the border of Victoria and New South Wales closed was during the Spanish flu pandemic, 100 years ago.
The COVID Tracker app is now available to download. It will help in the fight against coronavirus. Download the COVID Tracker app here: https://t.co/CUrWQ9QVvj

We'll protect your privacy, and you'll help us protect everyone. Stay safe. Protect each other. #COVID19 #StaySafe pic.twitter.com/WVRFOUwAT7

— HSE Ireland (@HSELive) July 7, 2020
Covid app:
The country's first Covid-19 contact tracing app is being launched later.
The technology, which has taken months to develop, will allow people to know if they've been in close contact with a confirmed case, while those who test positive for the virus can alert other app users they've been in contact with.
35 per cent of people identified as close contacts haven't taken up the offer of a test.
For the first time since March, there have been two consecutive days with no reported deaths, while four new cases have been confirmed.
Acting Chief Medical Officer, Dr. Ronan Glynn, says that's a positive development:
Dr. Glynn says they will be keeping a close eye on hospital admissions:
The app has cost €850,000 to develop so far.
Technology correspondent Jess Kelly explains how it works:
But Liam Herrick from the Irish Council for Civil Liberties says it's essentially a surveillance device:
Local figures:
75% of the new coronavirus cases in Ireland yesterday were in Offaly.
Three new cases in the county brought the total to 486.
The number of people who've contracted the virus in Laois and Westmeath remained unchanged at 265 and 674.