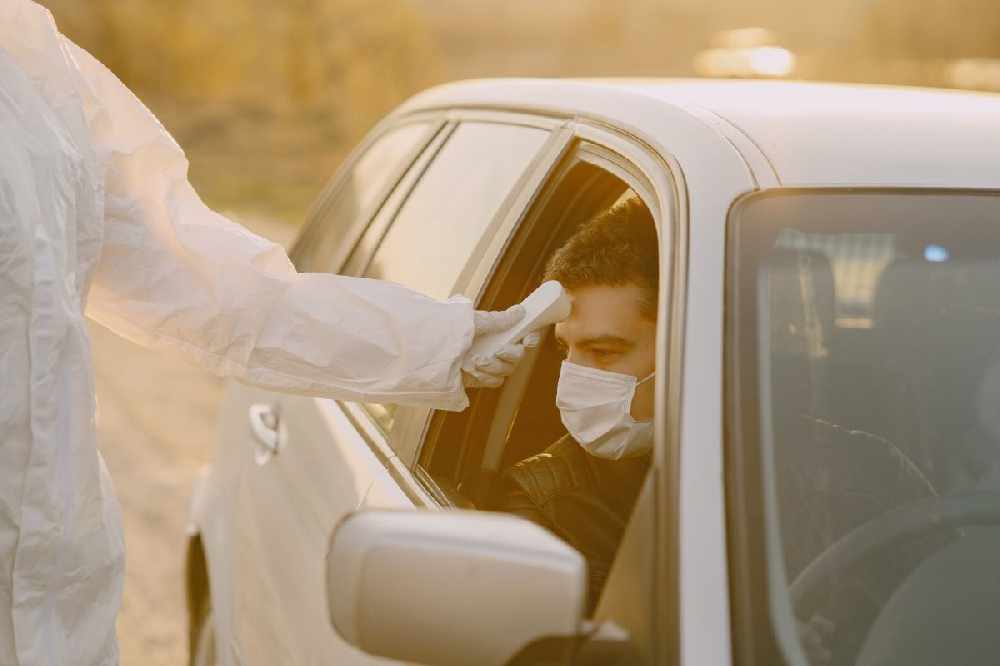 National News September 8th 2020.
The Health Protection Surveillance Centre has today been informed that 1 person with COVID-19 has died.
There has now been a total of 1,778 COVID-19 related deaths in Ireland.
As of midnight Monday 7th September, the HPSC has been notified of 307 confirmed cases of COVID-19. There is now a total of 30,080* confirmed cases of COVID-19 in Ireland.
Of the cases notified today;
160 are men / 146 are women
73% are under 45 years of age
64% are confirmed to be associated with outbreaks or are close contacts of a confirmed case
72 cases have been identified as community transmission
182 in Dublin, 25 in Kildare, 19 in Limerick, 15 in Wexford, 15 in Louth, 8 in Wicklow, 6 in Galway, 6 in Clare, 6 in Kilkenny and the remaining 25 cases are located in Cavan, Cork, Donegal, Kerry, Longford, Meath, Monaghan, Offaly, Sligo, Tipperary, Waterford, Westmeath.
The HSE is working to identify any contacts the patients may have had to provide them with information and advice to prevent further spread.
The COVID-19 Dashboard provides up-to-date information on the key indicators of COVID-19 in the community.
Dr. Ronan Glynn, Acting Chief Medical Officer, Department of Health, said; "182 of today's cases are located in Dublin and at least 44 of these are associated with community transmission.
"I urge everyone to follow the public health advice and keep your distance. Do not underestimate the risks associated with any of your interactions, including with your family, friends or work colleagues. Now is not a time to let down your guard – assume that you or those that you meet may be infectious and act accordingly."
Quarantine:
The World Health Organisation says the Covid-19 quarantine period should not be reduced from 14 days.
The rule currently applies to those who've been diagnosed with the virus, and their close contacts.
Several countries, including France and Ireland, are considering reducing the period to seven or ten days.
But Dr Maria Van Kerkhove, from the WHO, says its advice hasn't changed:
Economy:
Ireland is experiencing a K-shaped economic recovery, according to an economist.
The Department of Finance announced the economy shrunk more between April and June this year than any other time in history.
The second quarter GDP fell by six per cent, meaning the country is officially in a recession.
Goodbody Chief economist, Dermot O'Leary, says some sectors are being hit harder than others:
Pubs:
Cabinet is expected to agree to a reopening date for pubs when it meets later today.
According to the Irish Times, the government is likely to announce September 21st as the date they can reopen.
It comes after strict new guidelines for pubs that don't serve food to open safely were published.
Irish pubs have experienced the longest lockdown in Europe with publicans lobbying fiercely to get back to business.
Meat factories:
11 new cases of Covid-19 have been identified in meat processing plants over the past week.
They are among 22 new cases associated with workplaces in the past seven days.
Sinn Féin's agriculture spokesman, Matt Carthy, says more needs to be done to tackle outbreaks in meat plants:
There have been over 400 cases in meat factories and similar plants since the start of August.
Deputy Carthy says the situation is out of control:
Spike in cases:
People in Dublin and Limerick have been warned the next week is crucial for the spread of the coronavirus in those areas.
102 new cases of Covid-19 were confirmed last night, with half of those in the capital.
The acting Chief Medical Officer has played down suggestions of another lockdown in Dublin.
But Dr Ronan Glynn says people will have to be particularly careful over the next seven days:

Dr. Glynn has played down suggestions of another lockdown:
People are being encouraged to meet others outside more in the winter to stop the spread of Covid-19.
Pete Lunn from the ESRI says with some planning it could be more beneficial:
The next 7 days is really important. In particular, people in Dublin and Limerick need to assume that #COVID19 is circulating.

1. Reduce your social contacts
2. Take a step back and keep your distance from others
3. Do not drop your guard just because you know someone

— Dr Ronan Glynn (@ronan_glynn) September 7, 2020