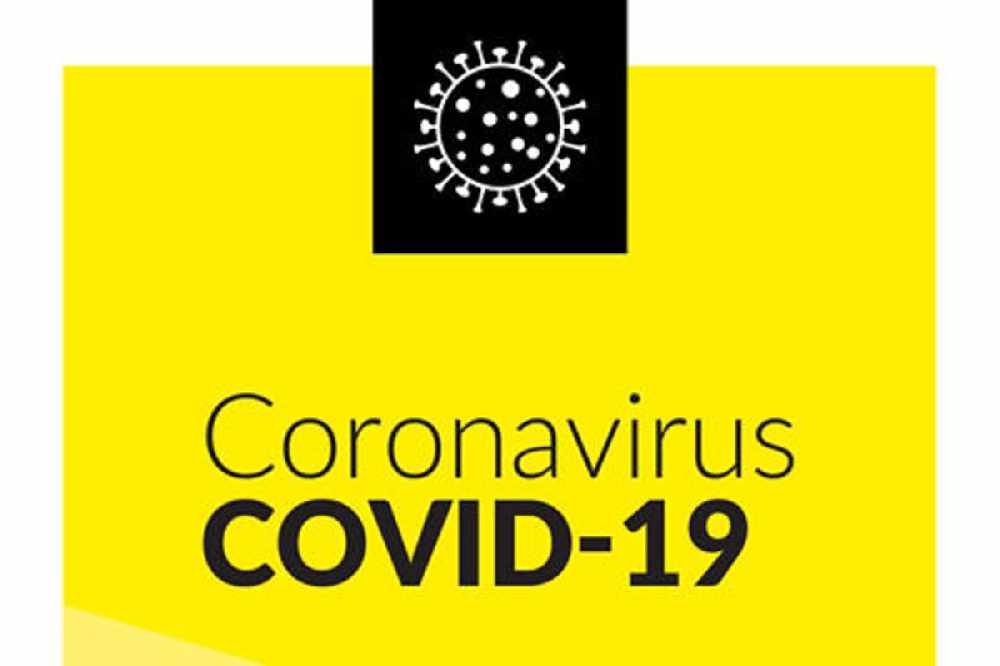 National news updates on Tuesday 9th February.
The Health Protection Surveillance Centre has today been notified of 68 additional deaths related to COVID-19.
50 of these deaths occurred in February,15 occurred in January and 2 in December*.
The median age of those who died was 85 years and the age range was 43-96 years.
There has been a total of 3,752** COVID-19 related deaths in Ireland.
As of midnight, Sunday 7th February, the HPSC has been notified of 556 confirmed cases of COVID-19.
In the midlands a total of 36 new COVID-19 cases have been identified, Offaly has the highest figures with 18 new cases of the virus.
While Laois has confirmed a further 10 cases and there's 8 new cases of coronavirus in Westmeath.
There is now a total of 204,940*** confirmed cases of COVID-19 in Ireland. Of the cases notified today:
284 are men / 268 are women 60% are under 45 years of age
The median age is 39 years old 163 in Dublin, 45 in Limerick, 38 in Galway, 34 in Cork, 29 in Waterford and the remaining 247 cases are spread across 20 other counties****
As of 8am today, 1,104 COVID-19 patients are hospitalised, of which 182 are in ICU. 54 additional hospitalisations in the past 24 hours. As of February 6th, 236,996 doses of COVID-19 vaccine have been administered in Ireland: 152,652 people have received their first dose 84,344 people have received their second dose
Pregnant women:
A study has found that pregnant women are more prone to serious illness with Covid-19.
The research from the US found that pregnant people with the virus appear to be at higher risk of serious illness, hospitalisation and death.
Professor Shane Higgins, Master of The National Maternity Hospital, doesn't deny the findings, but says that it hasn't been the case here in Ireland:
PTSD:
More than a third of Covid patients who require a ventilator, go on to experience symptoms of post-traumatic stress disorder.
New research from the UK has found those admitted to hospital suffer from intrusive thoughts - or become easily startled.
They usually want to avoid talking about what happened.
Dr Adrian James, president of the Royal College of Psychiatrists, says patients need to be prepared:
Ryanair refunds:
More than 20 million euro in refunds is still owed by Ryanair to its customers for cancelled flights, according to the Irish Travel Agents Association.
The group will tell today's Oireachtas Transport Committee it has concerns a significant number remain outstanding.
It'll also call for better supports for the travel sector, and the need for consumer protection and refunds when flights operate against government travel advice.
CEO of the Travel Agents Association, Pat Dawson, says many Ryanair customers are wondering if they'll ever get their money refunded:
Compensation for nurses:
The INMO will call for compensation for nurses working through the pandemic at an Oireachtas committee later.
The union will highlight Northern Ireland, Scotland and France where a once-off bonus was offered to healthcare workers.
Meanwhile, over 20 per cent of hospital consultants are experiencing burnout and work-related stress.
It's due to a severe shortage of staff and the Covid-19 pandemic, according to the Irish Hospital Consultants Association.
Professor Gerry Killeen, a virus expert in UCC, says the country needs a zero-Covid approach to help them:
Up to last Friday, 230,766 doses of vaccine were administered. This accounts for 151,212 first doses and 79,554 second doses. #COVID19 #COVIDVaccine

— Stephen Donnelly (@DonnellyStephen) February 8, 2021
Uptake of vaccines:
The HSE is 'encouraged' by the number of nursing home staff getting vaccinated, according to a senior official.
Recent reports have found up to 15 per cent of staff in some nursing homes may have refused a Covid-19 vaccine.
But Dr Lucy Jessop, the director of the HSE's National Immunisation Office, says staff may have done this for a variety of reasons:
No mandatory vaccines:
The Deputy Chief Medical Officer says there are no plans to make vaccinations mandatory.
It's believed some nursing home staff had to be offered cash incentives to get them to take the vaccine.
Dr Ronan Glynn says issues around vaccine takeup would only be solved by ensuring people are properly informed:
Roll-out of vaccine to disability staff:
About 23,500 disability service staff will start to be vaccinated against Covid-19 next Monday.
They've been prioritised and will get the jab along with other front-line healthcare workers in the coming weeks.
Minister for Disabilities, Anne Rabbitte, says they can register for the vaccine today:
Nurses not vaccinated:
Many nurses in Covid-19 wards and ICUs haven't been vaccinated against the virus - but non-frontline staff have.
That's according to the INMO, which will tell an Oireachtas committee today the rollout has been 'haphazard'.
The Irish Hospital Consultants Association will say 124 people died of the virus in nine weeks after picking it up in hospital.
There have been over 1,400 cases linked to hospital outbreaks in the same period.
Professor Gerry Killeen, a virus expert in UCC, says hospital cases are inevitable:
Optimistic:
Ireland has passed the worst of the Covid-19 pandemic this year, according to the Deputy Chief Medical Officer.
Dr Ronan Glynn says he's hopeful people won't have to go through what they went through in January, again.
NPHET's reporting "steady progress" against all indicators of the disease, with the latest figures showing 829 new cases, including 38 in the midlands, and a further six deaths.
Dr Ronan Glynn says there are many reasons to be optimistic: